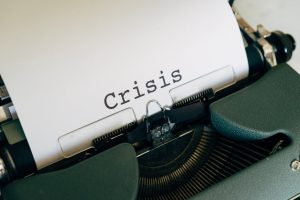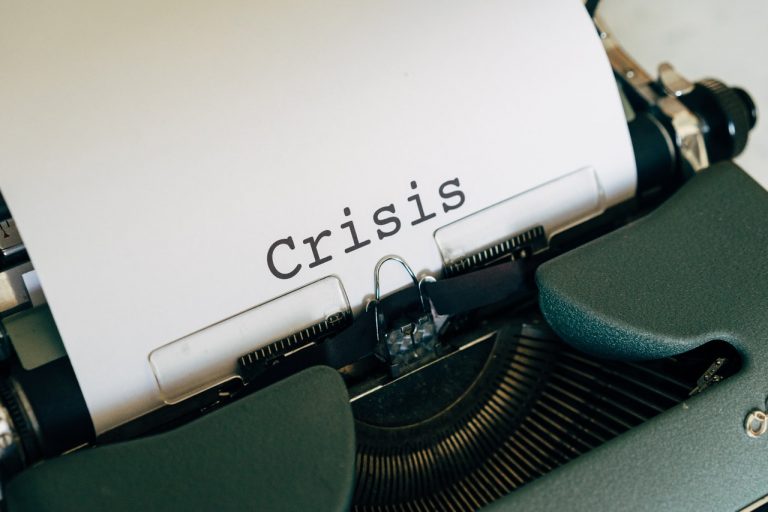 Each of us has our own way of handling challenging experiences. For some women, learning about an unexpected pregnancy may inspire a sense of panic and shock. You may be feeling an assortment of emotions right now, and it may seem as if you've entered a bit of a crisis phase. The outlook you have toward your situation may shift over the course of a few minutes, days, or weeks. As you go through a flux of feelings and attitudes, it can be difficult to make a decision about one of your options. Conflicting emotions can be hard to sort through, but is there someone you can reach out to for help?
The way we process surprising news can sometimes occur in a series of phases. Avenue Women's Center understands the difficulties of processing your feelings as you prepare to make an unexpected pregnancy decision. Our expert staff is here to work with you and provide you with confidential support. During your consultation, we will provide you with reliable information about abortion, adoption, and parenting. It's understandable that you may have questions, and that's why we're here to answer them.
Call, chat, email, or text us for guidance and referrals for dependable resources today!
What Might I Need If I Feel Like I'm in a Crisis?
Understandably, you may have been taken aback when you learned that you were pregnant. This can be an emotional time for any woman. But if you feel yourself struggling to cope with this new situation, you may want to reach out to someone who understands the dynamics of a crisis. While your friends and family can be an invaluable form of support, professional assistance may be more effective at guiding you through the different phases.
Each woman's situation is unique. This means the length of time you may spend in each phase can vary.
Anger:
You may be angry at your circumstances, yourself, your partner, or anyone else connected to your situation. Anger can be a powerful force. It can sometimes override your ability to make sound decisions, leading to choices you regret later. Before you begin thinking about your unexpected pregnancy options, have you found a healthy outlet for your anger?
Denial:
Some women may not believe it's possible at first that they're pregnant. They may attribute a missed period to a sudden illness and bouts of fatigue to stress. But if you suspect you might be pregnant, it can be important to confirm it. Not only can you begin processing your options, but you can have an ultrasound exam to rule out early complications as soon as possible.
Bargaining:
The thought of being pregnant can be overwhelming. You may find yourself making promises in order to reconcile what's happening. When taking a pregnancy test, for example, you may think things like, "If it's negative, I'll never have sex again." It's normal to start bargaining when you feel unable to cope with a strenuous event. There may be a lot of anxiety during this phase. This is why it can be a good idea to speak with a professional resource about any negative emotions.
Depression:
Excessive sleeping, withdrawal, and frequent crying can be symptoms of depression. It's understandable that you may be very emotional as you process this new journey you're going through. Depression can sometimes feel like a heavy weight. It can be challenging to make decisions if your thoughts seem clouded by discouraging feelings. The complex nature of depression means it's often not advisable that you handle it alone. Instead, it's recommended you speak with someone who is trained to help you navigate through such a difficult period. Please seek immediate medical or professional attention if depression has led you to thoughts of harming yourself or others.
Acceptance:
Coming to terms with being pregnant can take time. It's okay if the solution to your unexpected pregnancy does not present itself right away. In fact, it can be important to examine your own feelings first. By doing this, you can ensure you feel ready to start thinking about your options. Reaching a resolution to what may seem like a crisis can seem impossible. But by reaching out for support, you can have a helping hand guide you along the way.
Does it feel as if you're in a crisis after learning about an unexpected pregnancy? Avenue Women's Center is equipped to offer you confidential services and care at no cost. We understand the difficulties of sorting through different emotional phases as you begin to think about your options. During your private consultation with our caring staff, you can receive answers to your valid questions within a nonjudgmental environment. We're also here to offer you free limited medical services so you can receive the accurate information you need to make a decision.
Schedule an Appointment
Schedule your free appointment with us today!
_______________ 
Reference:
Social Enterprise Academy. "Understanding How We Respond to Crises." Retrieved from: https://www.socialenterprise.academy/scot/understanding-how-we-respond-to-crises
The information provided here is general in nature.  It is not a substitute for a consultation with a medical professional. Before any medical procedure, it is imperative that you discuss your personal medical history, risks, and concerns with your doctor. If you have questions during or after a procedure, your doctor should be immediately contacted. Avenue Women's Center is not an emergency center.  If you are experiencing severe symptoms, such as bleeding and/or pain, seek immediate medical attention.  Contact your physician, go to an emergency room, or call 911.