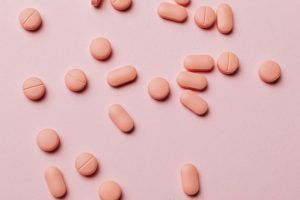 When it comes to sex, there is often a lot to consider! Whether it is birth control, protection, trying to become pregnant, or any other consideration, it can be difficult to keep track of it all. Maybe you had unprotected sex. Or perhaps you're concerned your birth control method wasn't effective. Now, you're considering using Plan B, or the "morning after" pill, but you aren't sure how or if it is effective in preventing an unexpected pregnancy.
Do you have concerns or questions about the effectiveness of Plan B in preventing an unexpected pregnancy? Avenue Women's Center is here to help. We provide confidential care and resources at each of our six DuPage County centers. Our caring staff will meet with you to discuss your concerns. We'll answer any of your concerns and questions about the effectiveness of Plan B in preventing an unexpected pregnancy during a private consultation appointment.
Contact us today to schedule your free session with one of our compassionate pregnancy experts!
How Effective is Plan B?
With so many medical reports on the internet, it can be difficult to find the information you are looking for. When it comes to making healthy, empowering choices about your own body, it is important to make sure the knowledge you have is factual and backed by experts. When looking for information about Plan B, there are several helpful resources on the internet.
According to WebMD: "If you take the pill within 72 hours after you've had unprotected sex, levonorgestrel can reduce the risk of pregnancy by up to 87% if taken as directed. If you take Plan B One-Step within 24 hours, it is much more effective."
Levonorgestrel is the active ingredient in Plan B. It is a synthetic form of the hormone progestin and works to reduce the likelihood of pregnancy after unprotected sex.
According to the manufacturer of Plan B, it can be up to 95% effective in preventing unexpected pregnancy when taken within 24 hours after unprotected sex. However, as time goes on, Plan B quickly becomes less effective. Plan B also does not work to prevent unexpected pregnancy if taken before unprotected sex.
Plan B & Pregnancy
Maybe after having sex you took Plan B and now find yourself grappling with an unexpected pregnancy. Receiving a positive pregnancy test result can be difficult to process. You might be anxious, worried, or stressed. Maybe you aren't sure what step you should take next. You might be considering abortion or trying to figure out if you can be a parent! Sometimes it can be helpful to talk with an unbiased person who is trained to help you walk through this difficult time in your life.
Do you have questions about the effectiveness of Plan B? Or maybe you find yourself unexpectedly pregnant even after taking Plan B? Avenue Women's Center is here to partner with you. Our expert pregnancy consultants can answer any questions you might have about Plan B or your pregnancy options while maintaining your personal health. By offering free limited medical services and confidential consultations, we can equip you with everything you need to take your next steps.
Schedule your free appointment with us today!
_______________
References:
Reviewed by Patricia Kuenzi, APN-CNP, MSN, ANP, PNP.
The information provided here is general in nature.  It is not a substitute for a consultation with a medical professional. Before any medical procedure, it is imperative that you discuss your personal medical history, risks, and concerns with your doctor. If you have questions during or after a procedure, your doctor should be immediately contacted. Avenue Women's Center is not an emergency center.  If you are experiencing severe symptoms, such as bleeding and/or pain, seek immediate medical attention.  Contact your physician, go to an emergency room, or call 911.