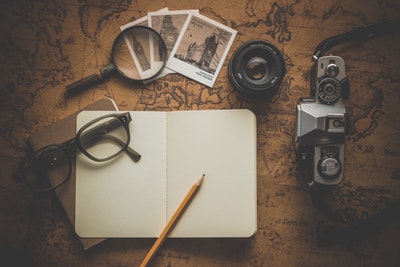 Have you ever had a strong feeling of panic set in? Your heart starts racing and your breathing gets shallow. The walls feel like they're closing in around you. Are you facing a real crisis? Or are you experiencing emotions similar to being trapped in an escape room? This popular group activity can invoke several of the same kinds of emotions that women often experience with an unexpected pregnancy: trapped, frustrated, confused, and in need of support.
Are you experiencing an unexpected pregnancy in the Chicagoland area? Do you feel trapped or panicked in your decision? Avenue Women's Center is here to help. We have assisted women facing unexpected pregnancies for almost 40 years with free services such as medical-grade pregnancy tests and options consultations. Our caring client advocates will provide you with accurate information and compassionate support as you navigate the first steps of your decision. Call, chat, email or text us today for an appointment at one of our five DuPage County locations.
Emotions Trapped in Escape Rooms
Escape rooms are often an adventurous bonding experience for groups of friends, families, or coworkers. Working together, you solve puzzles to find the sweet release of freedom from a trapped space. Things get hectic, and emotions can run high as everyone works against the clock to unlock the clues. One person may feel high levels of stress and anxiety, while another might be energized and thrilled by the challenge. Some work patiently and calmly through the obstacles one by one. Others may be tempted to give up in frustration and confusion. Among the varying emotions, a pressing question looms: Will you make it out in time?
The Escape Room of Pregnancy
Many challenging circumstances in life are reflective of feeling like you're stuck in an escape room. This can be especially true for women facing an unexpected pregnancy situation. Trying to decide between parenting, adoption, or abortion can be puzzling, confusing, complicated, and filled with obstacles. Often times, it may seem like your circumstances are not ideal, and there's no perfect answer in your decision. Unlike an escape room, there isn't a clear set of instructions for the right outcome. There aren't any hints or clues to help you understand your best pregnancy option. So, how do you figure out your next steps?
Finding Your Way Out
The first step is to gather more information. How can you move forward if you don't have the resources or tools you need to decide? Learn more about your pregnancy options of abortion, adoption, and parenting. Even if you feel like you have a general understanding about each option you're considering, taking a deeper look could help equip you in making an informed decision. Research online, talk with trusted people in your life, and seek out experts in unexpected pregnancy situations, such as the client advocates at Avenue Women's Center.
Next, formulate a plan. Now that you have the information, start thinking through how you might move forward. This may involve drafting a list of pros and cons, sorting through your thoughts and feelings regarding your options, journaling, or discussing next steps with your partner or family. Everyone processes decisions differently, so take some time to figure out what might work best for you.
As you figure your way out of the escape room emotions of an unexpected pregnancy, let Avenue Women's Center be a resource for you. We provide a safe, nonjudgmental space to process through your concerns and questions with a caring pregnancy consultant. During your free options consultation, you'll be provided with the resources and information you need to make an informed decision that feels right for you. With offices in Elmhurst, Glen Ellyn / Lombard, Naperville, West Chicago, and Wood Dale, Illinois, we are a short drive away from many DuPage County residents. Contact us right away for your free appointment!
The information provided here is general in nature.  It is not a substitute for a consultation with a medical professional. Before any medical procedure, it is imperative that you discuss your personal medical history, risks, and concerns with your doctor. If you have questions during or after a procedure, your doctor should be immediately contacted. Avenue Women's Center is not an emergency center.  If you are experiencing severe symptoms, such as bleeding and/or pain, seek immediate medical attention.  Contact your physician, go to an emergency room, or call 911.