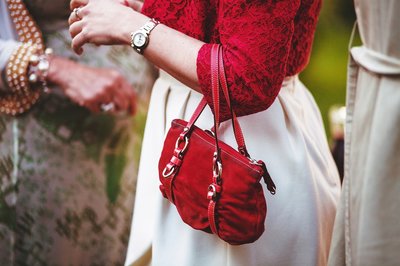 We've posted on this topic before, but it continues to be a major concern for many readers. It's common to feel anxious about the expense of abortion. Women are often worried that they may not have the funds on hand for the procedure and stress over trying to figure out how to pay for it. Actually, it's not unusual for expense to be one of the first worries that comes after a pregnancy is diagnosed.
If you are starting to face worries regarding an unplanned pregnancy, we are here for you. Our nonprofit clinics are located throughout the western suburbs of Chicago in order to conveniently serve you. We hope you will connect with us today.
When women start to research the expense of abortion, they find that there isn't one simple answer.
Many factors play into figuring out the expense of each woman's abortion. These include the clinic itself, the type of procedure, and the length of the pregnancy.
According to the Guttmacher Institute, a medication abortion generally costs between $300-$800, with an average personal expense at $483.*
The surgical procedure varies depending on how far along the pregnancy is. Up to 12 weeks in the pregnancy, prices range from $300-$950, with an average cost at $470.
A surgical abortion can become more complicated after 12 weeks. From 12-16 weeks, abortion costs can average about $800. After that, prices jump significantly. From weeks 16 on, abortions can cost anywhere from $800 to over $3,000.
Some abortion providers use a sliding scale fee, so depending on your income, costs may be adjusted. Some insurance plans may also provide some coverage, but plans vary widely on what that amount is, if any at all.
As we type this, we realize it could be creating more anxiety for you. You might start to feel pressure to "hurry up" with a termination to avoid a price increase. Please reject that pressure. We have walked with thousands of women through their pregnancy decision-making processes. You have time. In fact, it is really important for each woman to exercise her right to time and space. It's the women who give themselves time to process ALL of their concerns… the women who allow space for themselves to change their minds (and change them again)… those are the women who make decisions they are most content with down the line.
So, how can Avenue Women's Center help you?
We are committed to meeting you where you are. There is never pressure from our end for you to "hurry up." Maybe you haven't yet had your pregnancy confirmed. Let's start with a free pregnancy test. Or maybe you don't yet know exactly how far along you are. We can provide free limited medical ultrasounds. When you call, we will listen to where you're at and will be happy to share more about what we can do specifically to help you.
We hope these thoughts have helped relieve some of your stress. Remember that we are here specifically to help women navigate the concerns of early pregnancies. We have five locations – Elmhurst, Glen Ellyn / Lombard, Naperville, West Chicago, and Wood Dale, Illinois. And we would be happy to help you. For more information, please contact us today!
The information provided here is general in nature.  It is not a substitute for a consultation with a medical professional. Before any medical procedure, it is imperative that you discuss your personal medical history, risks, and concerns with your doctor. If you have questions during or after a procedure, your doctor should be immediately contacted. Avenue Women's Center is not an emergency center.  If you are experiencing severe symptoms, such as bleeding and/or pain, seek immediate medical attention.  Contact your physician, go to an emergency room, or call 911.