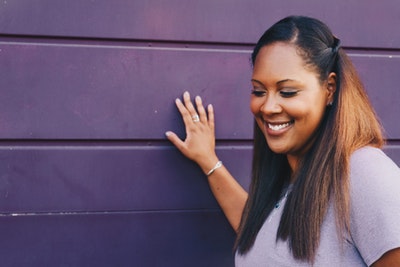 In some situations we think it's okay to tell a little white lie, stretch the truth, or omit certain details. We convince ourselves it's for the best, and that it's not hurting anyone or anything. But hiding the truth can have unintended effects, especially in an unexpected pregnancy situation. You may have feelings about parenting, adoption, or abortion that you aren't sharing with anyone. There might be information you don't know yet that could impact your decision. How can you reveal the honest truth about your pregnancy options?
If you're seeking the truth about your options in a pregnancy decision, Avenue Women's Center is here to help. We've assisted women in their first steps for nearly 40 years, and we understand that every pregnancy situation is unique. Our free options consultations offer women the opportunity to learn more about parenting, adoption, and abortion in a private and nonjudgmental atmosphere. Express your concerns and questions with an expert who cares about helping you make an informed decision. Call, text, chat, or email us today for your free appointment!
The Honest Truth from Within
There are times when we put up inner walls to protect our feelings. While these walls are often intended to keep out painful things, they can sometimes inadvertently block us from our own real thoughts and emotions. We might not even realize what's happening when it becomes a habit, second nature, or a coping mechanism in challenging situations. However, there are times when we need to tear down our walls and let reality sink in, even when it's something scary, overwhelming, or stressful to face such as an unexpected pregnancy decision.
Maybe you're leaning towards an option based on what others think you should do, but you're afraid to share your thoughts. Perhaps a pregnancy option seems best for your current circumstances, but you aren't completely certain about it. Or maybe you don't know how you're really feeling about everything just yet, and you aren't ready to find out. It can be difficult to explore your honest feelings in a pregnancy decision. However, hiding your personal concerns and emotions as you decide can come at a cost, and may lead to a choice you don't feel entirely secure in. How can you learn the truth about each of your pregnancy options and decide which one is best for you?
Learning the Truth About Your Pregnancy Options
It's important to first face your own truths in a pregnancy decision. Put aside any outside pressures and take some time to yourself to think through your options. What feelings come up with parenting, adoption, and abortion? What might be worrying you when it comes to parenting? What are your concerns with a possible adoption plan? Is abortion best for you, or do you have mixed emotions about it? You may find self-reflection by creating a list of pros and cons for each option, journaling about your feelings, or writing out all of your questions. It can also be beneficial to reach out to a medical professional, a counselor/therapist, or a pregnancy consultant to gain more information.
Another important first step is educating yourself about parenting, adoption, and abortion. What information do you need to know to address your questions and concerns? Have you learned how far along your pregnancy might be, or the gestation age? How might that affect your pregnancy options? What are the different types of abortion procedures? Are there local resources that could be helpful if you chose to parent? What adoption agencies might provide assistance in your area? What questions haven't you thought of yet that could reveal more truths about your pregnancy options?
Get answers to questions like these and more at Avenue Women's Center! Your free options consultation takes place in an inviting and confidential atmosphere. Our pregnancy consultants will take the time to listen and address your personal concerns while providing you with accurate and reliable information about your options. Learn more about parenting, adoption, and abortion from experts who care about helping you take your first steps and making a pregnancy decision you can feel good about. Contact us today and schedule your free appointment!
The information provided here is general in nature.  It is not a substitute for a consultation with a medical professional. Before any medical procedure, it is imperative that you discuss your personal medical history, risks, and concerns with your doctor. If you have questions during or after a procedure, your doctor should be immediately contacted. Avenue Women's Center is not an emergency center.  If you are experiencing severe symptoms, such as bleeding and/or pain, seek immediate medical attention.  Contact your physician, go to an emergency room, or call 911.