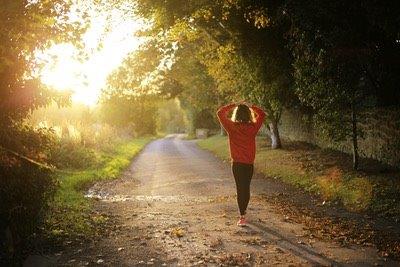 You're pregnant. This wasn't part of your plan or your timing. You may be feeling frustrated, angry, sad, confused. There's so much for you to sort through as you weigh your options. Perhaps you've confided in someone close to you, or maybe you've not yet been able to share it with anyone. As you're trying to determine your direction, you feel it might be good to talk with someone, but who?
You don't need to address this all by yourself. Talking through it—especially with someone a bit removed from the situation—can definitely be helpful. At Avenue Women's Center, you can meet with a caring, nonjudgmental pregnancy consultant for a free, private, confidential consultation. By phone, text, email or chat, we invite you to connect with us to schedule an appointment. Same day appointments are often available at one of our four DuPage County offices.
So what would be the value to you of a pregnancy consultation? What do you need at this time?
A nonjudgmental environment – Too often,
Your boyfriend tells you he will support whatever you decide.
Your mom is promoting just the one decision.
Your roommate is great, but maybe doesn't have the experience to truly help process such a big decision.
You haven't been able to consult your parents.
Things you believe may benefit from re-examination. Sometimes we go through our months, holding on to old beliefs, never realizing that our circumstances have changed. This is especially difficult to talk about with a family member or close friend.
You deserve open-ended support as you figure out the path that includes the best decisions for you.
Facts
You can research your options alone, but it's frustrating to realize things published on the internet aren't always true.
There may be details about the various pregnancy options you're not aware of.
It's possible there are important questions you should ask that haven't yet even occurred to you.
A good decision needs to be based on complete, accurate information. Avenue Women's Center will provide that for you.
Space
There is incredible value in being able to sit with your decision for a couple of weeks and be settled that it is definitely the best solution for you.
Women who seem to fare the best emotionally after terminations are often the ones who invested time on themselves ahead of time.
This gift of "space" is one we strongly encourage you to give to yourself as you work through this potentially life-changing situation.
Can Avenue Women's Center provide these things for you? Here are comments from some of the clients who chose to meet with us this past month (May 2017). These are the things they appreciated about their experience:
[The pregnancy consultants] genuinely take the time to listen and give many options on what the next steps would be for the situation. Very kind and patient.
Caring & friendly staff, I didn't feel judged by anyone.
I felt very open to talk abut my feelings, very comfortable and informative. Helped me not to worry so much.
Glad they keep your info private and they can text me instead of calling.
They listened, never judged you.
Was given information to make all options available to me. Spoke freely and felt like I was speaking to an old friend w/o being judged.
Willing to assist and work with me. Non-judgmental about my situation and decision.
They're willing to listen/explain everything instead of just handing us papers & leaving us with everything.
Please, keep doing this and help other women who desperately need you.
This is a time when you need someone on your side. Our hearts go out to you. For over thirty-five years, Avenue Women's Center has been committed to providing excellent and compassionate first-step assistance to Chicagoland women facing an unplanned pregnancy. Our pregnancy consultations and many of our other services are available to you free of charge. We will be honored to walk with you and work with you as you begin this journey.
We hope you will consider the power of a pregnancy consultation, and contact us today.
The information provided here is general in nature.  It is not a substitute for a consultation with a medical professional. Before any medical procedure, it is imperative that you discuss your personal medical history, risks, and concerns with your doctor. If you have questions during or after a procedure, your doctor should be immediately contacted. Avenue Women's Center is not an emergency center.  If you are experiencing severe symptoms, such as bleeding and/or pain, seek immediate medical attention.  Contact your physician, go to an emergency room, or call 911.