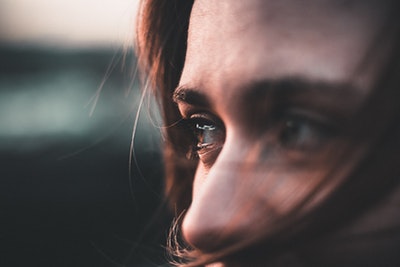 In our last blog we discussed gratitude as a pathway to increasing positive emotions. We will continue our series on the pursuit of happiness by looking at component #2 today: labeling emotions. What sort of benefit does a person receive from being able to define how they feel? Read on for more info!
Avenue Women's Center is a women's limited medical clinic specializing in unplanned pregnancy. We have been serving Chicagoland for over 37 years, providing helpful services at no charge. Contact us today for a pregnancy test, options consultation, or more information at one of our five DuPage County locations.
Eric Barker's Business Insider article summarizes four rituals to help put you on a path to happiness, based on neuroscience research results. Yesterday we discussed the importance of asking the question, "What am I grateful for?" Today, we are going to look at the power of labeling emotions.
Did you know it can be mentally beneficial to simply name the emotion you are feeling? Although this may seem like a technique taught in grammar school, it has actually been practiced in many different forms by meditation, mindfulness, and even FBI hostage negotiations. It's also a common practice for counselors and therapists.
So, how do we label our emotions?
The great news is, it's fairly simple and straightforward.
David Rock puts it this way: "To reduce arousal, you need to use just a few words to describe an emotion, and ideally use symbolic language, which means using indirect metaphors, metrics, and simplifications of your experience. This requires you to activate your prefrontal cortex, which reduces the arousal in the limbic system. Here's the bottom line: describe an emotion in just a word or two, and it helps reduce the emotion."
This doesn't have to be rocket science. Feel an emotion, describe that emotion. Feeling sad? Think, "I'm feeling sad right now." Not sure what you're feeling? Think of the different emotions that may be involved: is it anger or are you feeling hurt? Are you frustrated or confused? You don't need a long treatise on this particular feeling in order to positively impact your brain. Dr. Alex Korb says, "consciously recognizing the emotions reduced their impact." Who doesn't want that?
How does emotional labeling fit in with unplanned pregnancy?
When faced with an unexpected pregnancy, women often feel a myriad of emotions. It can be overwhelming at times. Also, the emotions may change on a day-to-day or even moment-to-moment basis. Taking the time to recognize and label those emotions can prove beneficial.
Here at Avenue Women's Center, we understand that facing an unplanned pregnancy can leave women with lots of conflicting emotions. Often, it may seem hard to even identify them yourself. Thankfully, you don't have to navigate this situation alone. Our caring client advocates have assisted many women facing all sorts of circumstances and experiencing many different feelings. We're here to help with information, resources, and a listening ear. Contact us today for your complimentary consultation.
---
References:
Business Insider. (2015, September) A Neuroscience Researcher Reveals 4 Rituals That Will Make You a Happier Person. Retrieved from: http://www.businessinsider.com/a-neuroscience-researcher-reveals-4-rituals-that-will-make-you-a-happier-person-2015-9
The information provided here is general in nature.  It is not a substitute for a consultation with a medical professional. Before any medical procedure, it is imperative that you discuss your personal medical history, risks, and concerns with your doctor. If you have questions during or after a procedure, your doctor should be immediately contacted. Avenue Women's Center is not an emergency center.  If you are experiencing severe symptoms, such as bleeding and/or pain, seek immediate medical attention.  Contact your physician, go to an emergency room, or call 911.