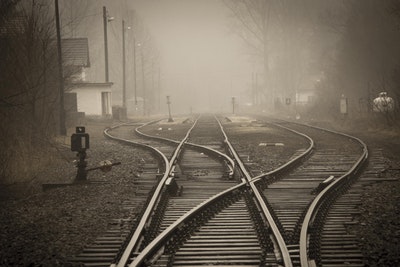 In our blog series called "The Pursuit of Happiness," we have looked at gratitude and labeling emotions. Now, in Part Three we will ask the question, "How does decision-making play a role in all of this?" Read today's article for more information.
Avenue Women's Center is a women's limited medical clinic specializing in unplanned pregnancy. We have been serving Chicagoland for over 37 years, assisting women & their partners in the decision-making process. Contact us today for a pregnancy test, options consultation, or more information at one of our five DuPage County locations.
So far on our journey towards the "Pursuit of Happiness," we have looked at gratitude and emotional labeling. Today we'll look at decision-making and see how it impacts our brain and emotions, as well as how this information can apply to those in the midst of a pregnancy decision.
Eric Barker, in his Business Insider article, says to stop dragging our feet and do something (loosely speaking)! Have you ever gotten stuck in the decision-making process? Gathering data, getting further information, and talking over your situation with trusted others, are all helpful but at some point you just have to decide. No one but you can make the decision.
The important factor to keep in mind in the decision-making process is to set appropriate expectations. The decision does not have to be perfect. Barker says, "Make a "good enough" decision. Don't sweat making the absolute 100% best decision. We all know being a perfectionist can be stressful. And brain studies back this up."
Once the "good enough" decision is made, you may begin to feel less stressed. That is no coincidence. Barker points out, "Brain science shows that making decisions reduces worry and anxiety." Therefore, often after making a decision, we may begin to feel some sense of relief, even if we felt the decision wasn't 100% perfect.
So, how does "making that decision" apply to an unexpected pregnancy?
Within each major decision regarding the pregnancy (abortion, adoption, or parenting), there are also secondary decisions regarding logistics, plans, relationships, and many various life factors. If you are considering abortion or parenting, often those decisions are made within the span of a few weeks. So, not only are there lots of decisions involved, but they may happen over fairly short span of time.
What factors help with decision-making?
One of the most important parts of the decision-making process when it comes to unplanned pregnancy is to gather accurate information about all of your pregnancy options. Knowing exactly how far along you are, the viability of the pregnancy, and the ins and outs of your options—abortion, adoption and parenting, as well as the resources available to you, are vital components to making an informed decision.
It's also important to talk with others who you trust. Reaching out to friends, family members and your significant other can help you process through different aspects of the decision. In addition, contacting a pregnancy resource center such as Avenue Women's Center that will provide you with accurate information in a third party setting may help give you a different perspective.
Regardless of how you choose to go about making your decision, know that Avenue Women's Center is here for you. We are the first step for women facing unplanned pregnancy. Our expertise has assisted many women in navigating a pregnancy decision by providing helpful services and nonjudgmental support. Contact us today for your complimentary pregnancy consultation and take the next steps towards "making that decision."
---
References:
Business Insider. (2015, September) A Neuroscience Researcher Reveals 4 Rituals That Will Make You a Happier Person. Retrieved from: http://www.businessinsider.com/a-neuroscience-researcher-reveals-4-rituals-that-will-make-you-a-happier-person-2015-9
The information provided here is general in nature.  It is not a substitute for a consultation with a medical professional. Before any medical procedure, it is imperative that you discuss your personal medical history, risks, and concerns with your doctor. If you have questions during or after a procedure, your doctor should be immediately contacted. Avenue Women's Center is not an emergency center.  If you are experiencing severe symptoms, such as bleeding and/or pain, seek immediate medical attention.  Contact your physician, go to an emergency room, or call 911.