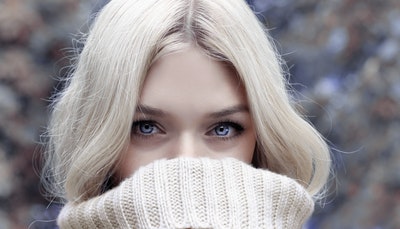 Have you ever kept a secret from a close friend or family member? Perhaps it was a secret that you hoped would never come out, would never be uncovered, a topic that you hoped would never come up in conversation. Keeping important things from loved ones can be scary and can cause you to pull away from important people in your life, especially if they know you really well. Keeping secrets is hard work! However, I've learned that sharing your deepest secrets can actually be freeing and necessary.
Perhaps you are keeping a secret surrounding an unplanned pregnancy. Here at Avenue Women's Center, we have helped many women facing unplanned pregnancy have a safe place to share their experiences and receive services and information for their next steps. Contact us today to set up a free private consultation with one of our caring client advocates.
Months ago I was meeting with a client here at Avenue Women's Center. She was married and although the pregnancy wasn't planned, told me that her next steps were to begin prenatal care. Her reason for visiting our office was that she needed help applying for insurance. As I was getting to know her, I felt in my gut the need to ask her if her pregnancy was with her husband. With tears in her eyes, she responded that she wasn't sure if he was the father of the baby. She hadn't told anyone this news.
Truly, there was nothing about her or her situation that made me think that she might say "I'm not sure," but I was so grateful that I followed my gut and asked her that question. Although she had been keeping this big thing secret from everyone in her life, by knowing it, I was better able to assist her. We were able to talk about possible conception, schedule her for an ultrasound, and guide her with options assistance as she acknowledged that she was debating whether abortion or parenting would be best due to her situation.
It takes guts to open up, but it's worth the risk.
The conversations surrounding pregnancy, abortion, failed contraception, multiple sexual partners, and unplanned pregnancy can seem daunting. Avenue Women's Center is here to help you no matter what your situation is. We care about you; uniquely you. We care about your situation, your relationships, your job, your schooling, and your housing. We care about your past pregnancies and your future pregnancies. We care about your desires and your pressures. At Avenue Women's Center, you will meet with a nonjudgmental pregnancy consultant who will tailor your consultation to your needs. You matter. Even though the topic may not be easy to discuss, you will find that your consultant will meet you with open arms and a caring heart.
If you are dealing with an unplanned or unexpected pregnancy, call or text Avenue Women's Center to schedule your free consultation at one of our five DuPage County clinics. We are here to help you.
The information provided here is general in nature.  It is not a substitute for a consultation with a medical professional. Before any medical procedure, it is imperative that you discuss your personal medical history, risks, and concerns with your doctor. If you have questions during or after a procedure, your doctor should be immediately contacted. Avenue Women's Center is not an emergency center.  If you are experiencing severe symptoms, such as bleeding and/or pain, seek immediate medical attention.  Contact your physician, go to an emergency room, or call 911.