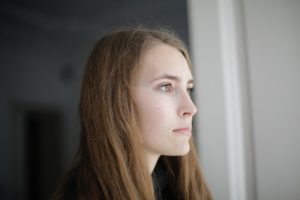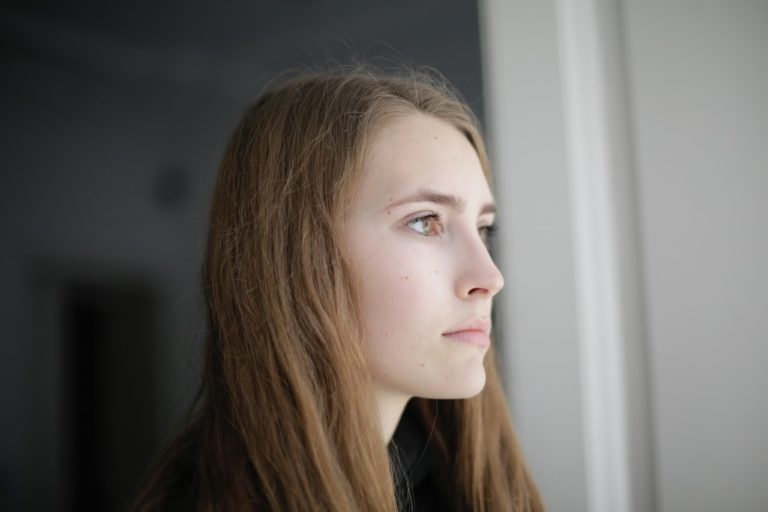 Finding out you're pregnant may make you feel scared or anxious. An unexpected pregnancy truly can feel like a crisis. It's easy to begin thinking thoughts like, "My life is over because of this pregnancy," or "I'm all alone and no one can help me." Although having these thoughts are normal, it's important to not let them take over your life. Striking the right balance between acknowledging your true feelings without becoming debilitated by them can be difficult.  How do you move forward with the next steps when you feel overwhelmed by a crisis? 
Learning about an unexpected pregnancy can feel like a crisis, but you are not without support. Avenue Women's Center offers free, private consultation appointments to discuss your options, as well as the opportunity to confide their concerns in an expert pregnancy consultant. We understand how locating reliable information about abortion, adoption, and parenting can be stressful. Our trained staff is here to ensure you have access to compassionate services and resources.
Contact us today to begin talking about your unexpected pregnancy!
Questions Surrounding an Unexpected Pregnancy
After finding out you were pregnant, countless thoughts may have begun to race through your head:
How did this happen? What do I do next?  What choices do I have?
You're not alone in feeling this way. Fortunately, a wide variety of resources are available to help you answer these questions. The way each woman handles an unexpected pregnancy may differ. Your reaction is often dependent upon your unique individual circumstances. Some women may know right away what choice they plan to make, whereas you may still feel uncertain.
This is completely okay. While your friends and family can serve as caring forms of support, professional guidance may be beneficial to your situation. As you navigate what may be a difficult time in your life, it can be helpful to seek advice from someone who's trained to assist you with outlining a plan for yourself. There's often a lot of things to consider when it comes to figuring out how to move forward with your pregnancy. A counselor, healthcare provider, adoption specialist, or a pregnancy consultant can be invaluable forms of encouragement.
Analyzing Your Feelings About an Unexpected Pregnancy
Whether you're considering abortion, adoption, or parenting your feelings about the pregnancy will usually play a role in the choice you make. Immediately after confirming your condition, the emotions you may have experienced probably included shock, confusion, denial, and maybe even anger. These feelings, while normal, can make it difficult to give yourself time to make a decision.
Some of these anxieties may linger still after time has passed since you learned about the pregnancy. Sorting through them can be hard. It's often best to give yourself a while to truly think about the future. Gather the information that can leave you feeling confident in the choice you're about to make.
Women who are pregnant generally have three options to choose from–parenting, terminating the pregnancy, or forming an adoption plan. One of these decisions is not necessarily easier than the other. Each of them comes with its own unique list of pros and cons. With so many choices available, it's understandable that you may need a bit of help. There's nothing wrong with reaching out to a professional resource for extra guidance and support.
Some First Steps in an Unexpected Pregnancy
Confusion about what to do when you're pregnant is not only natural, but it can be an effective form of self-care. It's helpful for you to take the time to consider your feelings first. What to do and who to tell can weigh heavily on you. But having someone walk beside you can prevent you from having to go through this alone.
Pregnancy can be a very emotional time. The idea of gathering more information on your own may be causing you anxiety. But learning more about your pregnancy is often beneficial. Relevant details about your condition may help you see which of your choices is most applicable to you.
It's normal to feel like you're in crisis after learning about an unexpected pregnancy. Sorting through all of your complex emotions can seem like a daunting task. But Avenue Women's Center is here to support you through our free, confidential services. We provide you with the chance to talk through your options with a compassionate pregnancy consultant. Our free consultation appointments will offer the information you need regarding abortion, adoption, and parenting, equipping you to take your next step.
Reach out today to have our caring staff listen and help you throughout your unexpected pregnancy!
The information provided here is general in nature.  It is not a substitute for a consultation with a medical professional. Before any medical procedure, it is imperative that you discuss your personal medical history, risks, and concerns with your doctor. If you have questions during or after a procedure, your doctor should be immediately contacted. Avenue Women's Center is not an emergency center.  If you are experiencing severe symptoms, such as bleeding and/or pain, seek immediate medical attention.  Contact your physician, go to an emergency room, or call 911.