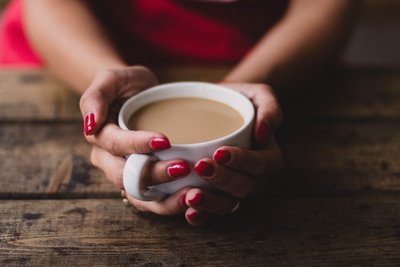 Your heart is thumping and you're jittering with nerves. No, you're not on a roller coaster ride. You're taking a home pregnancy test. Whether or not you were planning on a pregnancy, waiting for the results can feel like you're slowly climbing to the top of a giant drop. The anticipation of waiting can send your mind racing with questions. Will it be positive or negative? Did I take the test the right way? Should I have taken it at a different time? Did I get enough urine to test? Does it matter that I drank all that water beforehand? Could it be a false result?
If you think you could be pregnant, find out for sure with a free pregnancy test at Avenue Women's Center. We offer medical-grade pregnancy tests with accurate results you can trust, at no cost to you. Avenue Women's Center has been caring for women in the western suburbs of Chicago for over 35 years with free, confidential, and compassionate pregnancy decision services. We are dedicated to supporting you as you take the first steps in learning more about a possible pregnancy. Contact us today and set up your free appointment!
When you're anxiously taking a home pregnancy test, it's easy to let your mind wander into a minefield of concern. The results matter to you, and how you take a test to get those results matters, too. Aside from what the test's information packets and instructions highlight, there are several factors that can affect results. Some you may already know, while others have you wondering if they're just rumors or actually true. It can be challenging to shift through the facts and fiction of home pregnancy tests. What are some things that can affect home pregnancy test results?
Home Pregnancy Tests: Timing Is Everything
Does it really matter what time of day you take a pregnancy test? When it comes to accuracy, yes, timing is everything. It's best to take a home pregnancy test first thing when you wake up, before you eat or drink anything. Unless you woke up to pee in the middle of the night, if you're pregnant your first morning urine is the most concentrated with a hormone produced during pregnancy called human chorionic gonadotropin (hCG). Tests search for levels of hCG in urine to confirm a pregnancy. Testing later in the day can mean your urine is more diluted and may not register as clearly, giving a potential false reading. If you get an unclear result, wait a few more days and test again, since levels of hCG increase as a pregnancy continues. Try leaving the test in an easy-to-reach, yet secure and sanitary spot for easier early morning testing.
Home Pregnancy Tests: Quality Over Quantity
You might feel the need to drink a lot of fluids to make sure you have enough urine to test. However, trying to force yourself to pee with a ton of water can dilute your urine and have you puzzling over a potentially faint reading. Accurate testing is more about the quality of your urine and not so much about the quantity. You don't need nearly as much urine to test for pregnancy as one might think. As long as you're following the test's specific method for collecting it, very little urine is needed for a home pregnancy test. The test is trying to detect what's naturally occurring in your body, and diluting it with water won't help produce results you can trust.
Home Pregnancy Tests: Checking Results Before They're Ready
Resist the urge to stare down the test result window. You can't will it to produce the outcome you want by hovering over it. And watching for the signs will probably add to your nervous anticipation. Checking the test too soon could end with a misinterpretation of the results, even leading to a perceived false negative or positive. The same can be said for waiting too long to read the results. Set a timer according to the test's instructions, and give it the time it needs to work. While you wait, try distracting yourself with something small that requires your full attention. It could be something as mundane as flossing that makes your hands busy and draws your eyes away from watching the test.
It can be a stressful and anxious experience to take a home pregnancy test on your own. You don't have to face the results alone. At Avenue Women's Center, we care about your personal pregnancy situation and offering you a safe, secure, and private environment to test for a possible pregnancy. Our knowledgeable and experienced client advocates will walk you through a free, medical-grade pregnancy test and discuss your results and options in a confidential, nonjudgmental, and caring setting. Accurate pregnancy testing is just a call, text, chat, or email away at Avenue Women's Center!
---
References:
Mayo Clinic. (2015, December). Home pregnancy tests: Can you trust the results? Retrieved from: https://www.mayoclinic.org/healthy-lifestyle/getting-pregnant/in-depth/home-pregnancy-tests/art-20047940.
U.S. Food & Drug Administration (FDA). (2017, December). Pregnancy. Retrieved from: https://www.fda.gov/medicaldevices/productsandmedicalprocedures/invitrodiagnostics/homeusetests/ucm126067.htm.
Reviewed by Patricia Kuenzi, APN-CNP, MSN, ANP, PNP.
The information provided here is general in nature.  It is not a substitute for a consultation with a medical professional. Before any medical procedure, it is imperative that you discuss your personal medical history, risks, and concerns with your doctor. If you have questions during or after a procedure, your doctor should be immediately contacted. Avenue Women's Center is not an emergency center.  If you are experiencing severe symptoms, such as bleeding and/or pain, seek immediate medical attention.  Contact your physician, go to an emergency room, or call 911.