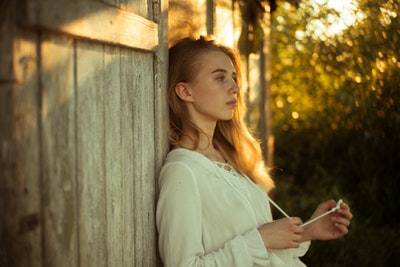 The stress of an unexpected pregnancy may have left you feeling as if abortion is your only viable option. As with any unexpected pregnancy decision, it can be helpful to freely discuss your emotions and allow yourself time to think. Maybe you're being pressured by someone else to abort, or your anxiety about finding a quick solution to your pregnancy is contributing to your decision. Before visiting an abortion clinic, there are a few steps to consider taking to not only ensure you feel confident in your choice, but to also make sure your health and safety have been prioritized throughout the decision-making process.
The news of an unexpected pregnancy can feel shocking, and you may feel anxious about making a fast decision. Avenue Women's Center located throughout six centers in DuPage County, and we are here to help. We understand this may be a stressful time for you, and our caring pregnancy consultants are here to listen and offer you reliable information. Whether you're seeking further information about parenting, adoption, or abortion, or just need to talk to someone about your pregnancy concerns, our compassionate staff is here to listen. Schedule a free consultation with us today!
Confirming a Pregnancy Before Having an Abortion
An at-home pregnancy tests may not always be reliable. To confirm your unexpected pregnancy, you may want to take another one. While a healthcare provider can do this, you may be looking for a place where you can receive this service at no charge. A first-step options clinic may be able to provide you with a free, medical-grade pregnancy test, as well as relevant information about your pregnancy options.
Scheduling an Ultrasound Before an Abortion
A healthcare provider or a pregnancy consultant may also be able to arrange a time for you to come in for an ultrasound. An ultrasound usually confirms your pregnancy's age and informs you of its viability (whether or not it's likely to continue). If there is a risk of miscarriage or an ectopic pregnancy, then you will not need an abortion. Receiving this relevant information about your unexpected pregnancy can be quite helpful, as you can save yourself the trouble of arranging an abortion appointment.
Knowing Your Rights at the Abortion Clinic
If you decide to move forward with abortion as an unexpected pregnancy decision, your safety is a priority. There are certain things you may want to look out for on the day of your abortion, and if you feel uncomfortable at any point, no one can pressure you into staying. This could be a physically and emotionally challenging day for you, and you deserve to have those feelings recognized and have any of your concerns addressed.
Ask for the Abortion Provider's Name:
Some women have reported never learning the name of the practitioner who administered their abortion. You may want to ask the clinic staff who will be seeing you, or ask the abortion provider for his or her name. This way, in case any complications arise, you have this information on hand.
Signing the Paperwork:
The emotional stress of the day is understandable, and you may be in a hurry for it to end. But you may want to take your time when it comes to reading over anything the abortion clinic may ask you to sign. If there is something in the paperwork you do not understand, you may want to ask the staff for clarification. If they do not provide you with a clear answer, you may want to be careful about signing anything that would not allow them to be held liable for any potential complications that may arise.
Condition of the Abortion Clinic:
Before you go through with an abortion procedure, you may want to assess the condition of the clinic. If it looks unclean or smells bad, you may want to be cautious. If you're taken into the back, try to assess the condition of the room you're in. You do not have to stay there if you feel uncomfortable. You want to feel confident in your decision to move forward with an abortion.
Facing an abortion decision can be quite stressful, and perhaps you feel it is something you must do in isolation to prevent others from finding out. But you are not alone, and there are supportive resources who can help you work through this choice and reconcile whether or not it's something you truly want. No matter the age of your unexpected pregnancy, help is available to you, and you can seek assistance at any time.
Providing you with nonjudgmental care is our priority at Avenue Women's Center. We offer clients free, medical-grade pregnancy tests and limited ultrasound services to supply you with relevant information about your pregnancy, and notify you of any risks. Our trained pregnancy consultants are also here to listen to you and provide you with counsel about your options. Contact us today for a free appointment!
The information provided here is general in nature.  It is not a substitute for a consultation with a medical professional. Before any medical procedure, it is imperative that you discuss your personal medical history, risks, and concerns with your doctor. If you have questions during or after a procedure, your doctor should be immediately contacted. Avenue Women's Center is not an emergency center.  If you are experiencing severe symptoms, such as bleeding and/or pain, seek immediate medical attention.  Contact your physician, go to an emergency room, or call 911.