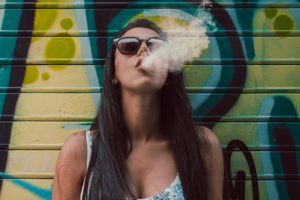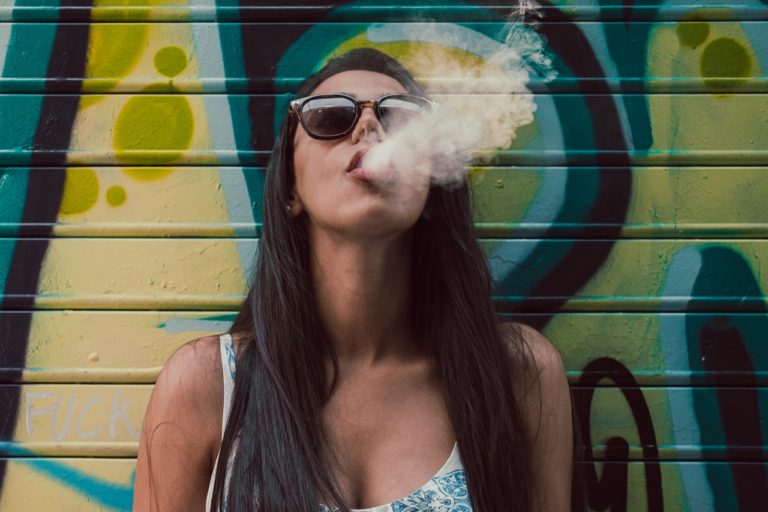 It's possible that before you took a positive pregnancy test, you had been a frequent smoker. Knowing the possible negative consequences of smoking while pregnant, you may feel as if abortion is your only option. It's normal to feel reactive, but it can be helpful to see what your options are first.  If you're looking into abortion as a result of smoking while pregnant, it's important to find out more information before moving forward in your decision.
An unexpected pregnancy can suddenly make us worried about the effects certain aspects of our routine can have on our health. Here at Avenue Women's Center, we will provide you with accurate information about your pregnancy, its condition, as well as all three of your potential options– including abortion, adoption, and parenting. If you're looking into abortion due to smoking, take your next step by meeting with one of our expert pregnancy consultants.
Schedule a free consultation today at one of our six locations in DuPage County!
What Are the Possible Side Effects of Smoking While Pregnant?
Nowadays, most people are aware that smoking can increase the risk of cancer in individuals and potentially lead to other health problems, but it can be harmful to pregnancy as well. When preparing to be a parent, some women may quit this habit before they conceive. But in the case of an unexpected pregnancy, you may not have known about your condition right away.
This may understandably have made you worried about your health and the health of your pregnancy. It can be beneficial to meet with your doctor right away to address your concerns. This way you can discuss your well-being and find out more information about the state of your pregnancy and your own health.
Stopping smoking as soon as you learn of a positive result is an important next step. Even if you're contemplating abortion as an unexpected pregnancy decision, smoking in your current state can still lead to side-effects. Arming yourself with this knowledge can always be useful for future reference.
Some potential side effects of smoking during pregnancy can include:
Damage to the fetus' developing lungs and brain
Increased risk of abnormal bleeding during pregnancy and delivery
Higher risk of Sudden infant Death Syndrome (SIDS).
Increased risk of birth defects
How Can Quitting Smoking Help?
While there is no guarantee, keeping yourself from having a cigarette after confirming your condition can help your pregnancy. Even the occasional light up or e-cigarette is bad, as the exposure to smoke and nicotine can be detrimental to the developing fetus.
However, when you stop smoking, some of the benefits may include:
More oxygen being delivered to the fetus, even after just 1 day
Reduced risk of premature birth
Your body is more likely to have energy and breathe easier
The chances of developing heart disease, stroke, lung cancer, lung disease, and other smoking-related disease will decrease
Is It Possible to Quit Smoking?
Smoking can be a compulsory habit. And it can be hard to stop – especially if you've been doing it for a long time. You may feel nervous about stopping while pregnant, as there may be fears about not being able to stick with it. This is why it's recommended you look into some of the support available to pregnant women who may be struggling to kick an addiction to nicotine and cigarettes.
After receiving a check-up from a doctor, you may want to ask your healthcare provider or a pregnancy expert to supply you with information about resources that can guide you through this challenge. Remember that you're not alone. Helpful support is at your service to assist you during what may be a difficult phase.
Are you worried about the risks smoking may have on your pregnancy? Avenue Women's Center is here to walk beside you and arm you with accurate information. Our expert staff will answer any of your questions, ensuring you have access to any supportive services you may need. We understand this may be an overwhelming time for you. Our nonjudgmental services are geared towards learning more about you so we can best accommodate your needs.
Contact us today to begin receiving free care through our compassionate services!
_______________
References:
Reviewed by Patricia Kuenzi, APN-CNP, MSN, ANP, PNP.
The information provided here is general in nature.  It is not a substitute for a consultation with a medical professional. Before any medical procedure, it is imperative that you discuss your personal medical history, risks, and concerns with your doctor. If you have questions during or after a procedure, your doctor should be immediately contacted. Avenue Women's Center is not an emergency center.  If you are experiencing severe symptoms, such as bleeding and/or pain, seek immediate medical attention.  Contact your physician, go to an emergency room, or call 911.