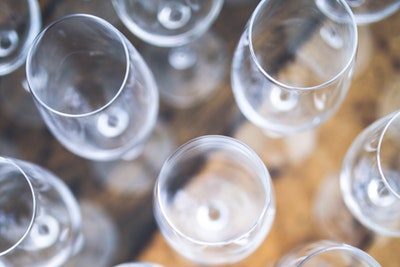 It's not uncommon for some women to experience worry or anxiety after learning about an unexpected pregnancy. But perhaps you're apprehensive about being pregnant right now because you may have engaged in light or heavy drinking before you took a positive pregnancy test. You may have heard that drinking during a pregnancy can lead to birth defects, and on top of any fears you may have about parenting, you've begun to consider abortion because you're worried about the health of the pregnancy. Learning more about the risk of fetal alcohol syndrome can help provide you with more information before making a pregnancy decision.
An unexpected pregnancy can lead to many personal questions you want to have answered, and if you're considering abortion due to a risk of fetal alcohol syndrome, seeking professional consultation is a helpful first step. Avenue Women's Center is here to provide you with evidence-based information about your pregnancy, and we can set up a time for you to meet with our caring staff. Our trained pregnancy experts will answer your questions and listen to any apprehensions you may have about how alcohol consumption may have affected your unexpected pregnancy. Schedule a free appointment today at one of our six centers located in the Chicagoland area!
What are the Potential Side-Effects of Drinking While Pregnant?
Consuming alcohol during a pregnancy can impact the health of the pregnancy and lead to a higher risk of miscarriage. Alcohol can be dangerous to consume while pregnant because it easily passes through the placenta (the organ nourishing the fetus throughout the pregnancy), and exposure to alcohol during the first trimester can potentially cause birth defects. Drinking alcohol later in the pregnancy can cause poor growth and brain damage that may lead to the fetus developing learning and behavioral problems. The most severe disorder that can result from drinking during a pregnancy is known as fetal alcohol syndrome (FAS).
If you had one or two drinks before you learned you were pregnant, then the risk of FAS may not be as high as it would be if you were to continue drinking. But it is usually recommended that you cease drinking alcohol immediately. If you suspect you may have a drinking problem, then it's important to seek outside help.
What Does FAS Look Like?
Doctors are currently unable to diagnose fetal alcohol syndrome in utero, but they can monitor the health of your pregnancy. While they may be able to estimate the chances of FAS, the condition is typically diagnosed by assessing an infant's physical and developmental condition after birth. This may mean careful evaluations and testing may be necessary to confirm FAS and rule out other conditions.
It can be a helpful next step to sit down with a healthcare provider to discuss the state of your unexpected pregnancy. Medical experts can help address any concerns you may have about potential effects of alcohol on your pregnancy.
Before making any pregnancy decision based on the possibility if FAS, it's important to gather more information. Although the symptoms of FAS may seem overwhelming, the diagnosis varies from individual to individual. Talk with a healthcare provider or a pregnancy expert for assistance, as arming yourself with information and access to care options can give clarity to your unexpected pregnancy decision.
If you're worried there's a chance your child will be born with fetal alcohol syndrome, Avenue Women's Center is here to supply you with information about your pregnancy. We understand you may have a lot of concerns about any potential pregnancy complications, and that's why we're here to offer you support. Contact us today to receive attentive care through our free services!
---
References:
KidsHealth. (2016, August). Fetal Alcohol Syndrome. Retrieved from: https://kidshealth.org/en/parents/fas.html
Mayo Clinic. Fetal Alcohol Syndrome. Retrieved from: https://www.mayoclinic.org/diseases-conditions/fetal-alcohol-syndrome/diagnosis-treatment/drc-20352907
Reviewed by Patricia Kuenzi, APN-CNP, MSN, ANP, PNP.
The information provided here is general in nature.  It is not a substitute for a consultation with a medical professional. Before any medical procedure, it is imperative that you discuss your personal medical history, risks, and concerns with your doctor. If you have questions during or after a procedure, your doctor should be immediately contacted. Avenue Women's Center is not an emergency center.  If you are experiencing severe symptoms, such as bleeding and/or pain, seek immediate medical attention.  Contact your physician, go to an emergency room, or call 911.