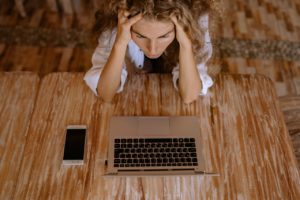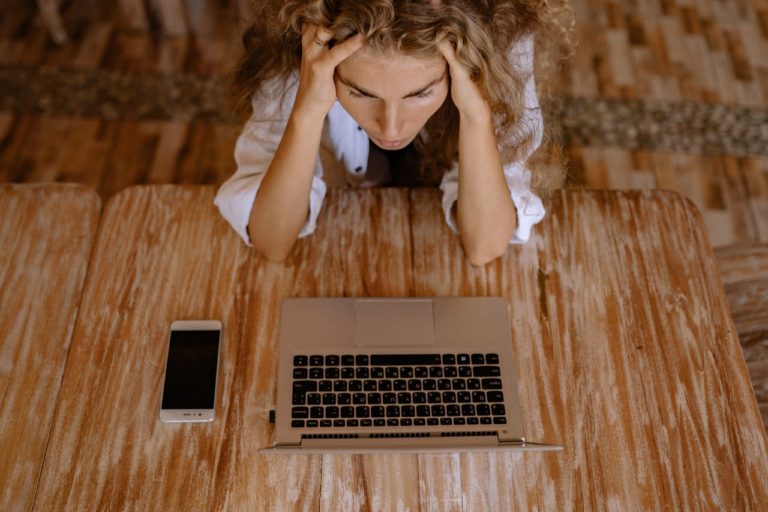 Learning about the possibility of your child having Down syndrome can be a surprise. If you're a new parent or feel ill-equipped to raise a child with a disability, there can be a lot of emotions tied to this news. Even if you had already been aware your pregnancy was at risk for Down syndrome, perhaps you're struggling to accept the diagnosis. Down syndrome can be a difficult condition to understand, but learning more about it and locating support can be helpful before you move forward with any plans for an abortion.
It's normal to feel uncertain after receiving news of a fetal abnormality such as Down syndrome. Avenue Women's Center has supported women and their partners throughout a wide variety of circumstances, offering free consultations to provide space to discuss your pregnancy concerns. If you are considering abortion, you can receive further information regarding abortion procedures and potential risks, addressing any questions you may have. Find out more about the options available to you in a confidential, nonjudgmental environment.
Contact us to begin having your pregnancy questions answered today!
Down Syndrome Diagnosis: Reaction and Shock
Following the news of a Down syndrome diagnosis might have been a period of uncertainty. You may be vaguely aware that children with disabilities usually require very specific care. Perhaps you're wondering if you can handle all of the responsibilities attached to raising a child with Down syndrome.
If you're a new parent, it's normal to already have worries about taking on this role. Learning you may be a parent to a kid with Down syndrome may have increased them. In times where there's an intensity of negative emotions, it can be beneficial to gather encouraging forms of support around you. Positive feelings often inspire confident decisions. It's recommended you equip yourself with information about Down syndrome, abortion, and abortion alternatives before a choice is made.
This can help you and your partner feel confident your choice was not a result of emotional pressures. Potentially this can lead to an optimistic evaluation of your decision in the future.
Down Syndrome Diagnosis: Finding Support  
Give yourself time to share your feelings about the pregnancy out loud and to communicate with your partner. How is the diagnosis impacting your pregnancy decision? Have you and your partner been talking about the pregnancy and the diagnosis? Have you considered consulting outside support?
On top of friends and family, there are others who may have gone through what you've been through and can be an invaluable resource for information on how to cope. After meeting with a healthcare provider or a pregnancy consultant, you may want to ask for a referral to a local Down syndrome or general disability support group for parents. Knowing more about the condition may reduce stress and help you process the diagnosis better. It may seem scary at first, but this can provide you with a way to talk openly about your concerns. It can also help obtain firsthand information from those who may have been in the same place as you once.
Down Syndrome Diagnosis: Fostering Patience and Self-Care
No matter what, pregnancy is often a gradual process of adjusting to changes, both direct and indirect. As you prepare yourself to make a decision about your pregnancy, remember to take care of yourself. This typically makes us better equipped to make good decisions that are not motivated through fear and stress. Maintaining a positive mindset may seem impossible during this time. However, it's often necessary to help us respond properly to challenges.
In addition to doing research about Down syndrome before you make a decision, your list of things to do may also include:
Remembering to be Patient:
Accepting the existence of a Down syndrome diagnosis and choosing one of your pregnancy options is not a quick race to the finish line. Instead, it is often a slow and steady walk. Allow yourself to cope with your emotional responses, and work on communicating with your partner to be an effective team. If you feel it would be helpful, please don't hesitate to reach out to a therapist, spiritual leader, or a pregnancy consultant. Then, you can talk openly about any difficulties you may have coping with heavy concerns and challenges during this time.
Physical Health:
This may seem cliché, but remember to eat healthy foods and rest. These are still important regardless of which pregnancy option you are considering. In times of worry, we may neglect our physical health. But it's important to ensure we're still taking proper care of ourselves. Schedule a medical check-up. Take time to have an ultrasound exam to assess any early pregnancy risks. These are some of the ways you can monitor your condition. Planning ahead may be important when it comes to a pregnancy, but try not to sacrifice living in the present by focusing too heavily on anxieties about the future. There may be grief, anger, and confusion, but prioritizing your health is a present goal that you can accomplish.
Avenue understands the stress of a Down syndrome diagnosis and is here to work with you. Take the next step in your pregnancy decision by scheduling a free consultation at one of our six Chicagoland centers.  There, you'll receive compassionate support and reliable information regarding your pregnancy options, including abortion. Our expert staff is available to address your unique questions and concerns.
Call, chat, email, or text for an appointment today!
_______________
References:
National Down Syndrome Society. What is Down Syndrome? Retrieved from: https://www.ndss.org/about-down-syndrome/down-syndrome/
The information provided here is general in nature.  It is not a substitute for a consultation with a medical professional. Before any medical procedure, it is imperative that you discuss your personal medical history, risks, and concerns with your doctor. If you have questions during or after a procedure, your doctor should be immediately contacted. Avenue Women's Center is not an emergency center.  If you are experiencing severe symptoms, such as bleeding and/or pain, seek immediate medical attention.  Contact your physician, go to an emergency room, or call 911.