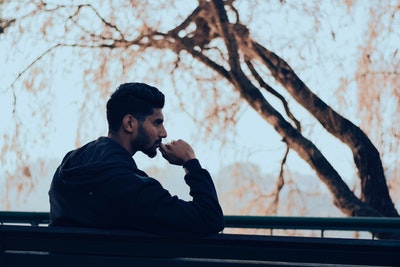 No matter the status of your relationship with your partner, the news of an unexpected pregnancy can come as a surprise. For some women, it can be a relief to learn their partner wants the pregnancy to continue. But perhaps you have conflicted emotions about your unexpected pregnancy, and if you've been leaning towards abortion, then you may feel a little confused about what your choice should be. How do you navigate an unexpected pregnancy when your partner is leaning towards parenting, but you are thinking about abortion?
Are you and your partner contemplating different unexpected pregnancy decisions? With six centers throughout the Chicagoland area, Avenue Women's Center is here to provide you with reliable information about each of your pregnancy options. Not only will one of our caring pregnancy consultants discuss parenting, adoption, and abortion with you in a free consultation, but they can also help establish a healthy dialogue between you and your partner. Understandably, you both may have a lot of feelings about this pregnancy, and our compassionate staff will work with you both to build a productive level of communication with each other. Reach out today to schedule a free appointment!
Why am I Confused About Him Wanting to Parent?
While your partner's willingness to share the responsibility of parenting with you can mean he wants to be a part of this decision and provide for you, some women may still feel uncertain. It's possible you had already convinced yourself to have an abortion, but your partner expressing a desire to be a parent may have led you to have doubts about this initial decision. Perhaps you're also thinking about the relationship you have with him, and you may be wondering if the two of you are ready for the changes parenting may bring.
The future may be uncertain, especially if you thought you had already figured it out, but taking it one day at a time may allow you and your partner to explore your feelings together.
For some women who feel compelled to choose abortion as an unexpected pregnancy option, this decision may be motivated by feeling a lack of control. You may have worries about you and your partner's ability to parent, and there may be anxieties about how your life may be altered by an unexpected pregnancy.
This is a very mature decision for you and your partner to make, so you may want to explore your relationship with him and focus on how you both can work to achieve a positive outcome. While each of you may have doubts about how you will move forward, clear and open communication with one another is often crucial when making an unexpected pregnancy decision.
Asking Questions About What Parenting or Abortion Means for the Relationship
Part of the reason why you may be hesitant about your partner's inclination towards parenting is you may not have been in a relationship with him for very long, or you're doubtful about his ability to parent. You may have a desire for things to return to how they were before between the two of you, and perhaps you feel abortion is the best way to do that. Before you commit to this unexpected pregnancy decision, you may want to ask yourself a few questions first:
Is an abortion going to strengthen our relationship, or will it create conflict?
Do my partner and I have support we can turn to if we decide to parent?
Will I be happy about an abortion decision after the procedure?
What will our relationship look like if we choose parenting?
Sorting through the bond you and your partner share can be a complicated process, and trying to sort through what potential future awaits you both can seem scary. Take the time to listen to each other's needs, and if you find it too difficult to communicate with each other during this emotional time, you may want to seek outside help. A professional resource may aid you in sorting through any confusion or doubts each of you have, helping you both to work through your feelings. You may feel as if the unexpected pregnancy is somehow your burden alone to carry, but you do not have to make a decision all by yourself. On top of your partner, family members, friends, pregnancy consultants, or relationship counselors can be an invaluable form of assistance to turn to if you need to talk.
An unexpected pregnancy can be an emotional journey for you and your partner, and sorting through your pregnancy options can feel challenging. Avenue Women's Center is here to provide you and your partner with a safe and nonjudgmental environment to communicate with one another Our pregnancy consultants can meet with you both for a free consultation to supply you with accurate and reliable information about your choices. Exploring what each potential decision means for your relationship can seem like an overwhelming task, but that's why the staff at Avenue is here to support you both any way we can. Contact us today for more information about your pregnancy options!
The information provided here is general in nature.  It is not a substitute for a consultation with a medical professional. Before any medical procedure, it is imperative that you discuss your personal medical history, risks, and concerns with your doctor. If you have questions during or after a procedure, your doctor should be immediately contacted. Avenue Women's Center is not an emergency center.  If you are experiencing severe symptoms, such as bleeding and/or pain, seek immediate medical attention.  Contact your physician, go to an emergency room, or call 911.