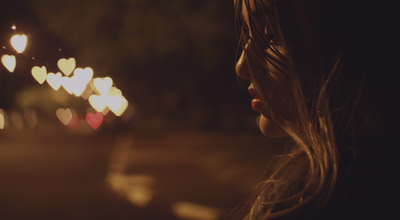 When a relationship ends, it can feel as though your whole world has been turned upside down. But what about a breakup when you think you might be pregnant or with a recently confirmed pregnancy? It might have been a short dating period, a long-term relationship, or years of marriage. You might not have been thinking about an abortion before, but find yourself considering it as an option. How can you move forward in your decision with a broken heart?
If you're pregnant or think you might be after a relationship ends, you aren't alone. Avenue Women's Center is here to support you as you take your next steps. We've come alongside women facing unexpected pregnancy in the Chicagoland area for nearly 40 years. We care about helping you learn more about your pregnancy and the options available to you, including abortion. Contact us today for a free, medical-grade pregnancy test and options consultation at any of our five locations in DuPage County.
Thinking About Abortion with a Broken Heart
Any breakup or ended relationship can be difficult to handle. Your emotions are running high, and possibly higher still if you're pregnant or think that you might be. Even early on, a surge of pregnancy hormones can have an effect on how you feel and think, as well as the options you're now considering post-breakup. You thought you had a partner you could count on. Maybe this meant you were thinking about parenting as a pregnancy option. As the relationship ended, your feelings about this pregnancy could be shifting or become mixed. Abortion might be a consideration after a challenging breakup.
You might not be sure of what you feel or think, confused about your next steps, or having a difficult time focusing on your pregnancy decision during a period of heartache. A broken heart can affect much more than just our decision-making skills. It can seep into our thoughts and even impact how we function in our daily lives. It can be helpful to take a breather and slow things down to calm any possible racing thoughts or emotions. Making any decision under stress can have lasting effects.
Moving Forward Without Him
Perhaps your partner is not available while you face a pregnancy decision, or a potential pregnancy if you haven't taken a test yet. You might be experiencing fear, anxiety, or panic, and scared to learn the truth or think about your pregnancy options. He might be as well, choosing the "flight" response in a possibly high-stress situation. Revisiting your pregnancy news with him might be beneficial after a bit of a cool-down period post-breakup. Emotions often run high after a relationship ends, and everyone handles things differently.
It is up to you whether or not you feel comfortable, safe, and secure in speaking with your ex about the pregnancy options you're considering, including abortion. However, keep in mind that a pregnancy decision is ultimately yours to make, and one that will affect you most directly. Regardless of whether your relationship plays a role in the options you're considering, it's important that you make a decision with or without him that you can feel good about not just currently, but in the future as well. As you move forward past the relationship, a few questions might be helpful in facing your pregnancy decision.
What are some the major factors with each of the pregnancy options you're considering?
What are some of your concerns with parenting, adoption, or abortion? Would learning more information about each option address some of these concerns?
Would it be possible to continue the pregnancy without the support of your ex? What kind of support system could you find in your family, friends, or local community resources?
Have you learned more information about your pregnancy to understand what abortion options might be available to you?
Where do you turn to for help during difficult or challenging times? Can you turn to these sources as you face your pregnancy decision? Where might you find other support as you move forward? (For example, a medical professional, a counselor or therapist, or a women's center knowledgeable in pregnancy options.)
A breakup can be hard at any time, let alone during an unexpected pregnancy. Find compassionate, nonjudgmental support at Avenue Women's Center. We are experts and knowledgeable in each of your pregnancy options, including abortion. Confirm your pregnancy with a free test, and learn accurate, reliable information during your private and confidential consultation. Walk-in or reach out for your free appointment at one of our centers in Elmhurst, Glen Ellyn/Lombard, Naperville, West Chicago, or Wood Dale, Illinois!
The information provided here is general in nature.  It is not a substitute for a consultation with a medical professional. Before any medical procedure, it is imperative that you discuss your personal medical history, risks, and concerns with your doctor. If you have questions during or after a procedure, your doctor should be immediately contacted. Avenue Women's Center is not an emergency center.  If you are experiencing severe symptoms, such as bleeding and/or pain, seek immediate medical attention.  Contact your physician, go to an emergency room, or call 911.