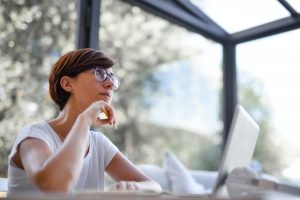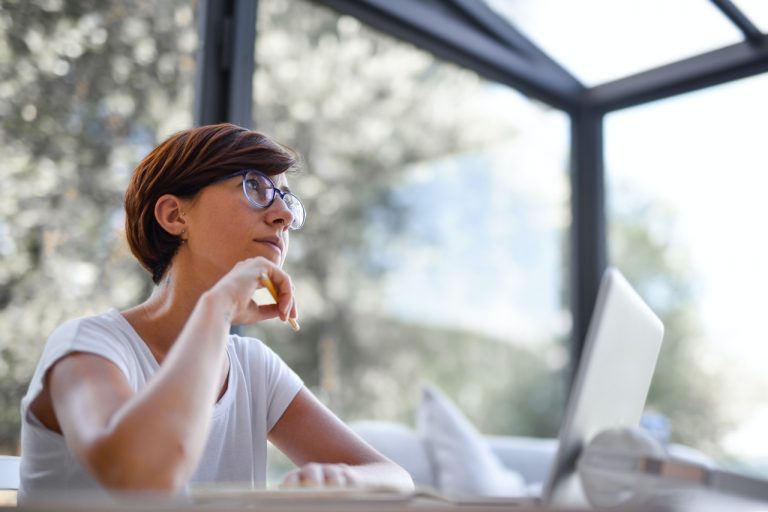 Finding out about an unexpected pregnancy may have left you with a sense of unease. What are you going to do with this news? You may not feel prepared for a pregnancy right now. Concerns about your present circumstances may have directed your thoughts toward abortion. It's normal to have questions about the procedure. Before making a decision, it can be helpful to gather more information. You deserve clarity when it comes to finding the right path for yourself. If you're thinking about an abortion decision, where can you go in or near Wood Dale?
Accessing reliable information can be an important step if you're thinking about abortion. Avenue Women's Center has been a trusted resource for women since 1981. Our confidential consultations create space for you to process your decision and receive answers to your valid questions. We'll take the time to go over the different abortion procedures and guide you through abortion alternatives. We are here to address your concerns so you can feel secure about choosing one of your options.
Contact us today to schedule a free appointment in Wood Dale, or any of our five other locations in Darien, Elmhurst, Glen Ellyn / Lombard, Naperville, or West Chicago!
What Steps Can I Take If I'm Pregnant in Wood Dale?  
The first step is to confirm your pregnancy. You might have already taken a test at home. But you may want to confirm the accuracy of your results. Consulting a healthcare provider or visiting a first-step options clinic may be something you do before considering your pregnancy decisions.
Once you're certain that you're pregnant, it can be helpful to schedule an ultrasound. This exam can provide you with relevant information. What it reveals about your health can determine what options are available to you.
An ultrasound can usually tell you if your pregnancy is viable or not (likely to continue on its own). It can also inform you how far along you are and where your pregnancy is located. What you learn from an ultrasound may decide the type of abortion procedure you undergo. Or, depending on your pregnancy's health, you may not be eligible for an abortion. Instead, you may need to seek medical treatment if there's a risk of miscarriage or an ectopic pregnancy.
Are There Different Types of Abortion Procedures?
There's typically more than one option to choose from if you're thinking about abortion. Each abortion procedure involves a unique set of steps.
Medical Abortion:
A non-surgical abortion may require you to take two pills. The first dose, mifepristone, is often taken at a clinic. It can thin the lining of your uterus to prevent the pregnancy from continuing. The second pill, misoprostol, can be taken about 24 hours later. You may experience contractions that cause your body to expel the pregnancy.
Some women have reported side effects after taking the abortion pill. The severity of these effects can vary. There may be heavy bleeding, cramping, nausea, or abdominal pain. If side effects persist or worsen, please contact your doctor or emergency services.
Medical abortion may not be offered to you if your pregnancy is beyond ten weeks. In this case, you may need to undergo a surgical abortion.
Surgical Abortion:
The type of surgical abortion you have often depends on how far along you are. Each surgical procedure typically requires the expansion of your cervix so that instruments may be inserted. A suction device may be inserted to remove the uterine content. Then, a provider may use another instrument to scrape out any excess material.
As with any operation, abortion can come with a few risks. Some of the side effects may include heavy bleeding, damage to your uterus or cervix, and infection. Discussing these risks beforehand with a professional resource can prepare you for them ahead of time.
Equipping yourself with knowledge about abortion can put you in control of the situation. Knowing where you can go for support can help you factor new information into your plan.
Are you looking to learn more about abortion before committing to a decision? Avenue Women's Center can supply you with accurate information as you contemplate your next steps. We provide free, limited ultrasound exams. Having an ultrasound can give you insight into how to move forward. In addition to information regarding your pregnancy, we also will walk you through each of your options. We'll listen to your concerns and answer any questions within a nonjudgmental environment.
Reach out today to schedule a consultation session at any of our six office locations in DuPage County!
_______________
References:
Reviewed by Patricia Kuenzi, APN-CNP, MSN, ANP, PNP.
The information provided here is general in nature.  It is not a substitute for a consultation with a medical professional. Before any medical procedure, it is imperative that you discuss your personal medical history, risks, and concerns with your doctor. If you have questions during or after a procedure, your doctor should be immediately contacted. Avenue Women's Center is not an emergency center.  If you are experiencing severe symptoms, such as bleeding and/or pain, seek immediate medical attention.  Contact your physician, go to an emergency room, or call 911.