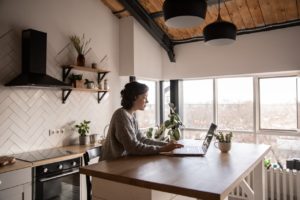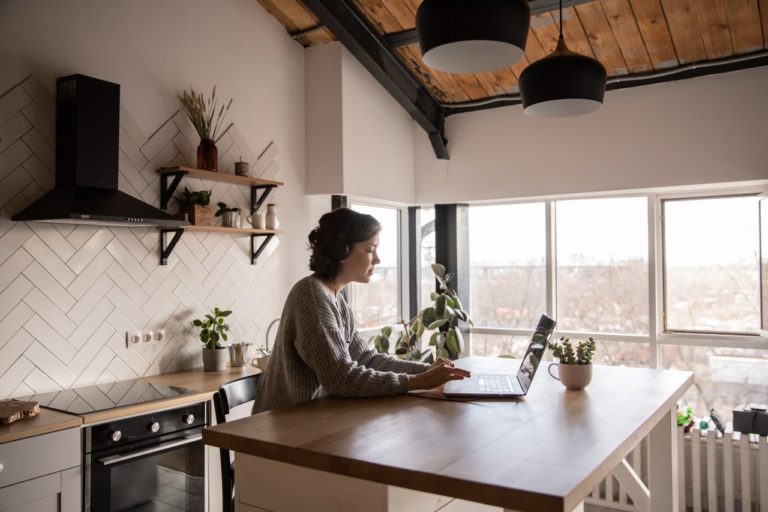 Living during the time of the coronavirus (COVID-19) pandemic can seem tumultuous, and as health professionals deliver relevant information to the public as they learn it, things can seem confusing. Due to the virus, medical centers have had to postpone procedures, and some clinics have given patients the option of an at-home abortion. After discovering you're pregnant during COVID-19, there may have been doubts about continuing the pregnancy for a variety of reasons. You may be panicking because of the uncertainty the virus brings, or struggling to cope with alteration to your routine because of the outbreak. While you might have been thinking about taking the abortion pill (RU-486), you may have questions about doing this without being under the direct supervision of a healthcare provider. What do you do next if you're thinking about an at-home abortion during COVID-19? 
Have you been thinking about taking the abortion pill during the coronavirus pandemic? With six locations in the Chicagoland area, Avenue Women's Center is equipped to help a unique set of women who are facing an unexpected pregnancy. Our expert staff can walk you through the steps of what taking RU-486 may look like, supply you with information about abortion procedures and alternatives, and address your unique questions and concerns. Receive free limited medical services and options consultations, while maintaining personal health and safety. Call, chat, email, or text us today for free support and confidential services! 
Do I Know the Gestational Age of my Pregnancy? 
Typically, during a medical abortion, you take two doses of pills known as mifepristone and misoprostol. The former discontinues the pregnancy by blocking progesterone, a necessary hormone, and the latter is usually taken a few hours later to expel the uterine content. The abortion pill is FDA-approved up to 10 weeks into pregnancy and is typically not offered past this point. This is because taking RU-486 at a later stage can increase your risk of complications. 
An ultrasound is typically the most accurate way to measure gestational age, and it's important to have the right information about your health undergoing a medical abortion.
Understandably, you may have concerns about visiting a doctor or a first-step options clinic during COVID-19 for an ultrasound to date your pregnancy. If it makes you feel better, consider calling the office ahead of time and ask how they're putting social distancing guidelines into practice. 
Another advantage of a pre-ultrasound appointment is that it can alert you to an undiagnosed ectopic pregnancy. This is occurs when a fertilized egg implants outside of your uterus, and it often requires immediate medical treatment. If the pregnancy is indeed ectopic, taking the abortion pill can be risky, as you may experience an infection or internal bleeding. 
Are There Potential Side Effects Associated With an At-Home Abortion? 
As with any form of medication, RU-486 can come with a few possible side effects. You may want to discuss these potential risks carefully with a doctor or a pregnancy consultant. Some side effects that can occur as a result of a medical abortion may include cramps, a fever, diarrhea, vomiting, as well as light and heavy bleeding. As you discuss these risks with a medical professional, consider what steps may be helpful in an aftercare plan.
Where Can I Go for Support With an Unexpected Pregnancy During COVID-19? 
Finding out you were pregnant while issues with COVID-19 continue to be a problem can seem overwhelming. Despite recommended safety guidelines, consider reaching out to friends and family who can serve as a supportive network for you. While you may not be able to contact them face-to-face, is there a way for you to set up communication with them by phone or email? Also, have you thought about what professional resources you may be able to talk to via a remote consultation? 
There may be a lot of thoughts circulating through your head, but try to take a deep breath. The fact that you're likely asking questions means you've already taken one of your first steps towards putting a plan into action. It's normal to want to learn more before you commit to an option. By having an in-depth conversation regarding accurate information relevant to your decision can help you make a choice that works best for you. 
Do you have questions about doing an at-home abortion? Avenue Women's Center is here to offer accurate information and reliable care for all of our clients, even during COVID-19. Our expert pregnancy consultants offer remote consultations to discuss your decision and listen to your concerns. We also provide limited ultrasound exams to alert you to any early pregnancy risks and inform you about the pregnancy's gestational age. Reach out today for help navigating an unexpected pregnancy during COVID-19! 
_______________
References: 
Reviewed by Patricia Kuenzi, APN-CNP, MSN, ANP, PNP.
The information provided here is general in nature.  It is not a substitute for a consultation with a medical professional. Before any medical procedure, it is imperative that you discuss your personal medical history, risks, and concerns with your doctor. If you have questions during or after a procedure, your doctor should be immediately contacted. Avenue Women's Center is not an emergency center.  If you are experiencing severe symptoms, such as bleeding and/or pain, seek immediate medical attention.  Contact your physician, go to an emergency room, or call 911.