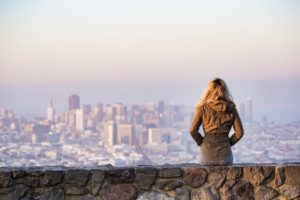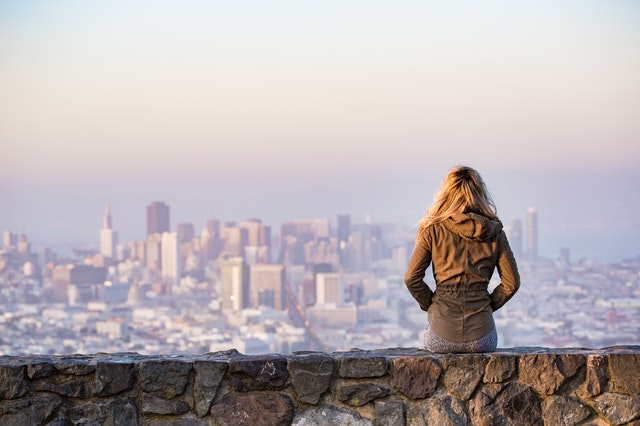 The recent coronavirus (COVID-19) outbreak has led many people to be conscientious about being exposed to germs and other bacteria. As a result, hospitals and surgical centers have had to postpone certain procedures to reduce the chances of the infection spreading, and some people may have to wait now before they can undergo certain surgeries. If you've recently found yourself shocked by the news of an unexpected pregnancy and you're considering abortion, depending on your state, this might not be an option right now. Some clinics have closed due to the current pandemic, and as you gather more information, it's probably a good idea to remember to be cautious until the threat of COVID-19 is reduced.
If you're thinking about having an abortion during the coronavirus outbreak, there are a few steps you may want to take in order to prioritize your health. Avenue Women's Center has worked with women throughout DuPage County since 1981, and our expert pregnancy consultants can talk with you about your options during a private consultation. When speaking with us, you can feel free to ask questions about abortion, the different types of procedures, what alternatives there are, and how you can maintain your health. Call, chat, email, or text us today for free and reliable information about your pregnancy!
Nervous About an Unexpected Pregnancy During COVID-19
If you've found yourself faced with an unexpected pregnancy during the COVID-19 outbreak, then it's reasonable to assume you might be feeling a little stressed. A situation like this is often an emotional time. Combined with worries about infection, the experience can seem a little isolating, as social distancing practices are being enforced for safety reasons.
Finding out you're pregnant when you may not have been planning to be can be frustrating and overwhelming. Even with restrictions on face-to-face communication in place, it can still be important to maintain contact with a supportive network. Thinking about a potential abortion decision can be burdensome when done alone, so it can be helpful to have not just friends and family, but also professional resources at your side. While you may not always be able to meet in person with them, remote contact through the phone or the computer can still be an option.
It's okay to feel a little panicked, so long these emotions do not consume you. Being pregnant during an ongoing pandemic can be a lot to take in all at once, and it may be a good idea to let these feelings out in a healthy way by talking about them with someone. It's possible the recent outbreak has led to changes in your school or work routine. You may be worried about how to simultaneously cope with a pregnancy and adjustments to your schedule.
This is why having people around you that can listen to your concerns can be of benefit, as no matter the circumstances you may be facing, access to support can make a difference if you're feeling anxious.
Making an Abortion Appointment During the COVID-19 Outbreak
Before you commit to one of your choices, it's recommended you take time not only to gather information about all options, but that you assess your condition first. An ultrasound exam can alert you to any potential early pregnancy risks, such as miscarriage or an ectopic pregnancy, and it's typically the most reliable method for determining gestational age. If, after taking these steps you decide on abortion, you may want to use caution when at the clinic.
This is not meant to frighten, but because of COVID-19, medical centers may be overwhelmed with patients, and they've been forced to enact certain guidelines. Your health and safety come first, and no matter if you're scheduling an abortion or some other procedure, it's recommended that you utilize caution.
Many centers have had to reduce the amount of people in the office, and ensure proper sanitation measures have been carried out. When leaving the house to go to any appointment, you may want to be careful if there's more than 10 people in the waiting room, as any medical process can sometimes experience delays. Since social distancing is highly recommended right now, being in close contact with people for an extended period of time may not be safe.
While clinics should be taking active measures to sterilize bacterial surfaces, on top of carrying wipes and sanitizing lotion, it may be a good idea to wear a protective mask. But if any office you go to for an appointment does not appear to have taken precautions when it comes to COVID-19, you may want to give yourself permission to leave.
It may seem like a scary time right now, but some of the most important steps you can take are to gather a supportive network, and prioritize your health.
Are you contemplating abortion as an option during the coronavirus pandemic? Avenue Women's Center is here to assist you by offering accurate information and a private consultation with our caring staff. We also provide clients with limited ultrasound exams and local referrals, helping you obtain access to further treatment or resources should you need them. Throughout this strange time, we're here to work with you and support you. Schedule your free appointment with us today!
________________________________________
References:
Reviewed by Patricia Kuenzi, APN-CNP, MSN, ANP, PNP.
The information provided here is general in nature.  It is not a substitute for a consultation with a medical professional. Before any medical procedure, it is imperative that you discuss your personal medical history, risks, and concerns with your doctor. If you have questions during or after a procedure, your doctor should be immediately contacted. Avenue Women's Center is not an emergency center.  If you are experiencing severe symptoms, such as bleeding and/or pain, seek immediate medical attention.  Contact your physician, go to an emergency room, or call 911.