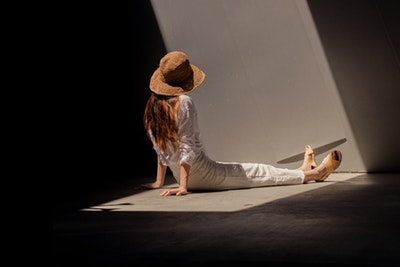 An unexpected pregnancy can lead to a mix of complicated emotions, and that's normal. In moments of anxiety, it's understandable that you would have a lot of thoughts running through your head as you contemplate your choices. Like most women facing an unexpected pregnancy, you have three options: parenting, abortion, and adoption. It may be helpful to think about each of your unexpected pregnancy options individually instead of all at once, as this can enable you to organize your thoughts better as you begin to make a pregnancy plan.
Are you feeling overwhelmed about all of your pregnancy options? Operating from six different locations throughout the Chicagoland area, Avenue Women's Center is here to offer women support through an unexpected pregnancy. We provide you with relevant information about your pregnancy through our limited ultrasound services, and our expert client advocates can meet with you for a free consultation to help you think about your unexpected pregnancy options. Contact us today!
How to Think About Unexpected Pregnancy Options
One of your first thoughts after learning you were pregnant was probably whether or not you should continue the pregnancy. While abortion and parenting are two of your options, adoption is also a possibility. To help you decide, you may want to ask yourself questions about what each of your choices may look like to determine if the decision will be right for you.
For each of your unexpected pregnancy options, you may want to ask yourself things like:
Is this decision a "quick fix" to my unexpected pregnancy, or is it what's best for me?
What does the process of each unexpected pregnancy option look like?
Do I feel confident in my ability to commit to this particular option?
You may also be worried about what you'll tell your parents, friends, or your partner. As you begin to explore each of your unexpected pregnancy options, you may want to begin to plan out how or if you'll tell them. An unexpected pregnancy can be an emotional time, and having support in your decision can ease some of your worries.
When it comes to choosing between parenting, adoption, and abortion, researching your choices can help you to make an informed decision. Before you choose one option over the other, it may be to your benefit to seek advice from an adoption specialist, a doctor, or a pregnancy consultant, as these are trained professionals who can provide further information regarding your choices. Your unexpected pregnancy is not something you must face alone, as resources exist that can offer you counsel in your decision, as well as support through a caring, nonjudgmental environment.
If you are thinking through your unexpected pregnancy options, Avenue Women's Center offers support in the pregnancy decision-making process. Our services are geared towards providing women with all of the resources they need to make an informed choice about their pregnancy. With expert client advocates who are ready to listen and answer any questions you may have, Avenue Women's Center is here to serve you. Schedule an appointment for a free consultation with us today!
The information provided here is general in nature.  It is not a substitute for a consultation with a medical professional. Before any medical procedure, it is imperative that you discuss your personal medical history, risks, and concerns with your doctor. If you have questions during or after a procedure, your doctor should be immediately contacted. Avenue Women's Center is not an emergency center.  If you are experiencing severe symptoms, such as bleeding and/or pain, seek immediate medical attention.  Contact your physician, go to an emergency room, or call 911.