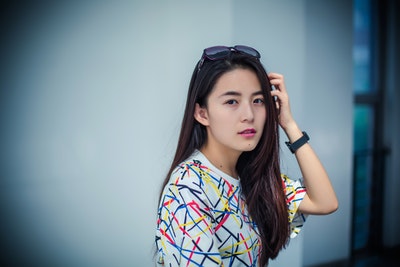 "This is not happening" may have been your first thought when you saw the positive pregnancy test result. Or perhaps you've missed your period and are concerned you might be pregnant. Many women feel shocked and confused. If you feel like "this is not happening right now," you aren't alone.
Here at Avenue Women's Center, we understand. We are the first step for women who think they might be pregnant or have recently had a positive pregnancy test in the Chicagoland area. We offer helpful, informative services that will help you take the next steps in making a decision that is right for you. With five convenient locations spread throughout DuPage County, contact us today for a free pregnancy test or options consultation with one of our caring client advocates.
When faced with the possibility of an unplanned pregnancy, your initial reaction might be "this is not happening." For some of you, it truly may not be happening. Yet, for others, perhaps it is.
This really isn't happening. —Have you taken a pregnancy test to verify (or un-verify!) your suspicions? Sometimes women may experience symptoms that seem like pregnancy, but turn out to be caused by stress, or changes in our bodies. It can be hard to differentiate what is a real pregnancy symptom and what is not. That's why it's important to find out for sure before spending too much time stressing out over possibilities. Here at Avenue Women's Center we offer free medical-grade pregnancy tests that are accurate just ten days after the time of possible conception. It only takes a few minutes to have some peace of mind. Make an appointment and find out more today.
This really is happening.—Perhaps you have already confirmed the pregnancy and just aren't able to come to grips with it. That is totally understandable. Unintended pregnancies are just that—unintended. They often produce shock, stress, and confusion. However, denying that the pregnancy is real won't make it all disappear. Instead of refusing to believe the reality of your situation, start getting the information you need to take your next step. Educate yourself about your pregnancy options—abortion, adoption, parenting. Talk to your partner and/or trusted friends and family. Begin processing through your decision. At Avenue Women's Center we offer private pregnancy options consultations where you can receive information on all of your options & process your decision with one of our nonjudgmental experts. The next step is waiting for you to take.
Regardless of which category you fall into—happening or not—Avenue Women's Center provides services geared towards your individual situation. A medical grade pregnancy test can give you the accurate results to find out if you are pregnant and a pregnancy options consultation can give you the information and support needed to process through your decision. With over 37 years of working with women who never wanted "it to happen" to them, Avenue is here to help. Call, chat, email, or text for an appointment today.
The information provided here is general in nature.  It is not a substitute for a consultation with a medical professional. Before any medical procedure, it is imperative that you discuss your personal medical history, risks, and concerns with your doctor. If you have questions during or after a procedure, your doctor should be immediately contacted. Avenue Women's Center is not an emergency center.  If you are experiencing severe symptoms, such as bleeding and/or pain, seek immediate medical attention.  Contact your physician, go to an emergency room, or call 911.