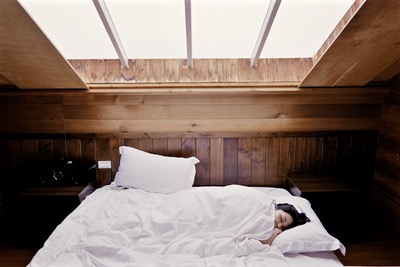 They call it "morning sickness" but unfortunately it can last all day. For most women, it may start by 9 weeks of pregnancy and may resolve by 14 weeks. There are tons of suggestions women can try to reduce or ease the nausea, but what if none of them are working and you're feeling too sick to work?
Avenue Women's Center is a "first step" clinic providing early pregnancy information to anyone who requests it. With five convenient locations in DuPage County, many free services, and same day appointments often available, please contact us to learn more about how we can help you!
When you're thinking about abortion because you're too sick to work, maybe you're facing one of these situations:
If you don't work you don't get paid, if you don't get paid you can't pay your bills. Maybe you are caring for your other children. If the father of this pregnancy was going to be involved maybe you guys could make it, but he's out of the picture. It's just not the right time.
At Avenue Women's Center, each client advocate knows that your situation is unique, and our advocates also bring several years of experience helping women facing difficult decisions about pregnancy termination. Here are a few thoughts we would offer for you:
There is some financial help available for women who are facing health issues during pregnancy. You can schedule a free consultation with a client advocate to learn about rent assistance, help with utilities, and receiving medical care.
There's no guarantee that this pregnancy will go exactly the same as your previous pregnancy or pregnancies. Even if you were sick the whole 9 months when you had your first child, this time the nausea may fade after the 1st trimester.
Morning sickness—even if it lasts a long time—will eventually end. The effects of abortion—whether on your emotions, your relationship with your partner, or on your family—may remain. Especially if you initially planned to continue the pregnancy, or if you would have said that you didn't like the idea of abortion, you may want to talk with a client advocate about possible after-effects of abortion.
Does your support system know what you are facing? We know that it's hard to say "I need help!" but let us encourage you—people want to help. If you felt sad after an abortion, we wouldn't want you to say "If only I had asked for help while I was feeling so sick," or for your mom, sister, or friend to say "if only you had talked to me before you made your choice!"
You are not alone. Avenue Women's Center would like to be a resource and support for you! Please call today to set up a visit where you can receive help tailored to your individual situation. We look forward to hearing from you.
---
References:
Reviewed by Patricia Kuenzi, APN-CNP, MSN, ANP, PNP.
The information provided here is general in nature.  It is not a substitute for a consultation with a medical professional. Before any medical procedure, it is imperative that you discuss your personal medical history, risks, and concerns with your doctor. If you have questions during or after a procedure, your doctor should be immediately contacted. Avenue Women's Center is not an emergency center.  If you are experiencing severe symptoms, such as bleeding and/or pain, seek immediate medical attention.  Contact your physician, go to an emergency room, or call 911.