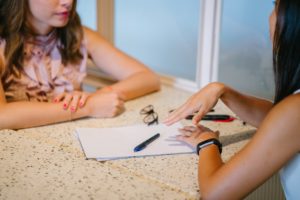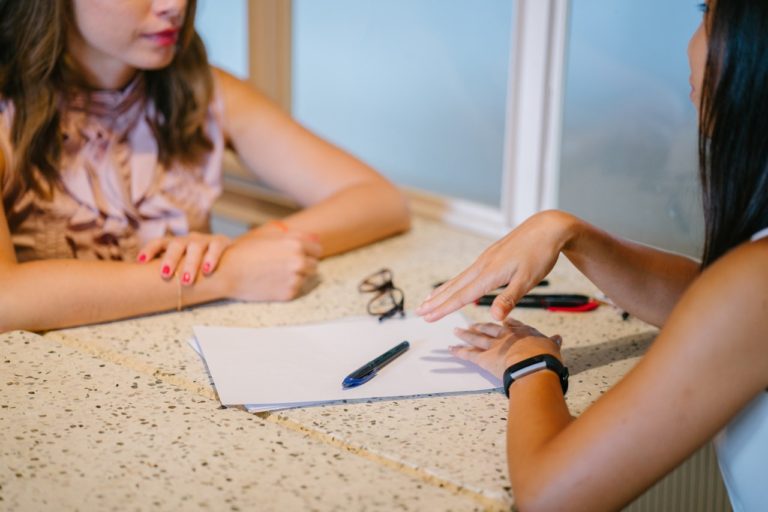 The detection of a fatal defect can be emotionally devastating news, and it may be a time where you long for answers on what to do next. The experience of receiving an adverse prenatal diagnosis may have left you reeling with feelings of shock and bereavement, and it can be challenging to assess all of your options. For anyone who has been informed of a terminal fetal condition, you deserve the utmost sympathy and access to information about potential care options. While it's good to have assistance from friends and family, they may have a lot of well-meaning advice for you, but despite wanting to help, they may not know what to do.  For some women who have gone through the pain of learning their fetus has an incompatible with life diagnosis, being talked through resource materials and referral options has provided them with the sensitive support they needed.
Being informed about an incompatible with life diagnosis from a medical provider can be a huge blow to anyone, and the tragedy of what you've been told can make processing your next steps seem like an impossible task. If you're considering abortion due to an adverse diagnosis, Avenue Women's Center is here to provide information and support. Contact us today for free confidential consultation at one of our six DuPage County locations. 
The Unexpected Fetal Diagnosis
Our lives can sometimes take shocking turns when we least expect it. After scheduling an appointment with a doctor, it's unlikely you anticipated a medical professional telling you there has been an incompatible with life diagnosis. Your healthcare provider may have recommended abortion to you due to the nature of the disease, proposing termination perhaps by suggesting it would be the least traumatic choice for both parties.
When test results detect a fatal fetal abnormality, the revelation is understandably heartbreaking. Not only is the news shocking, but there may also be feelings of confusion and devastation. Perhaps because of your doctor's recommendation, you feel there is little time to research and imagine what some other paths may look like. If your doctor has used the term "incompatible with life," you may want to ask for specifics, as this is not a clearly defined medical term. Typically, a healthcare provider cannot predict the exact moment when a fetus may pass away, so it may be recommended you take time to evaluate all of your choices.
There may be many questions about what you should do now, and this can add pressure to what may already be a tense situation. In such a time of shock, it can be helpful to allow yourself a moment to analyze your grief before you commit to terminating the pregnancy. While it is one of your options in this scenario, gathering information and consulting resources that specialize in treating high-risk pregnancies may assist with making a clear decision.
Fetal Surgery
Depending on the diagnosis, a team of experts may be able to treat and improve certain conditions before delivery. Health centers with providers who have experience performing fetal surgery have treated a variety of birth defects in utero, including but not limited to, spina bifida, amniotic band syndrome, and neck mass.
Fetal surgery can allow for early intervention to treat disabling or life-threatening birth defects during fetal development. When faced with a pregnancy that carries critical health challenges, it's understandable that you may be looking for the best possible care options. Seeking a second opinion or researching treatment centers that specialize in caring for complex fetal disorders is a good next step.
Perinatal Hospice and Palliative Care
At the time of the diagnosis and after delivery, there may be an option to be provided with a form of specialized support. Perinatal hospice usually offers compassionate support through comprehensive team of perinatologists, labor & delivery nurses, neonatologists, NICU staff, clergy, and social workers, as well as genetic counselors, midwives, traditional hospice professionals, and others. In such a vulnerable time, you may find yourself in need of comfort. This approach generally includes newborn care through comfort and nutrition, and can usually be provided on top of other medical interventions to save the fetus' life.
Fatal diagnosis tend to vary in their level of severity, there have been rare occasions where the initial diagnosis had been wrong and the fetus is healthy. In this case, a doctor may be able to medically intervene and offer an improved prognosis, but this does not always happen. Perinatal hospice is unique, in that if often gives parents the opportunity to say a proper goodbye.
For some, abortion may seem like it is easier psychologically in this scenario. But there is little evidence to support the idea that mothers who go through with termination experience less grief than women who opted for perinatal hospice care.
This is likely an emotional time for you, and that can make it challenging to proceed with confidence in a final decision. In such a time of grief, it may be helpful to locate a resource who can recommend supportive programs to you, offering compassionate care during such heartache.
If you're considering abortion because of a fetal diagnosis, Avenue Women's Center is here to help. Receive in-depth information on abortion procedures and other options while addressing your unique questions and concerns. Our trained staff has helped a variety of women and is now prepared to show you how much we care. Reach out today for confidential support!
_______________
References:
Reviewed by Patricia Kuenzi, APN-CNP, MSN, ANP, PNP.
The information provided here is general in nature.  It is not a substitute for a consultation with a medical professional. Before any medical procedure, it is imperative that you discuss your personal medical history, risks, and concerns with your doctor. If you have questions during or after a procedure, your doctor should be immediately contacted. Avenue Women's Center is not an emergency center.  If you are experiencing severe symptoms, such as bleeding and/or pain, seek immediate medical attention.  Contact your physician, go to an emergency room, or call 911.