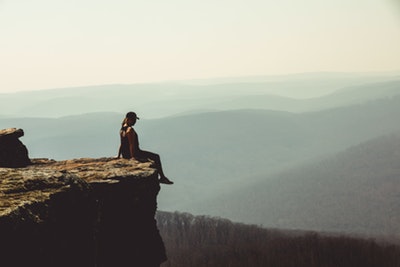 Did you ever play truth or dare growing up? It often felt like being stuck between a rock and a hard place. Do you choose to do something embarrassing in front of your friends? Or do you choose to share something you wanted to keep secret? Sometimes facing an unexpected pregnancy can feel like a game of truth or dare. Do you opt for the truth and take the risk to share what's really going on with others?
Avenue Women's Center has provided services for women facing an unexpected pregnancy in the Chicagoland area for almost four decades. Many women have trusted in us over the years to share their stories without fear of judgement. Our caring client advocates provide support and information to help women navigate their pregnancy decisions, while also answering any questions or concerns. Call, chat, email, or text us today for an appointment at one of our five DuPage County locations.
Truth or dare was a popular game when I was in the eighth grade. Each person would take their turn choosing a piece of paper from the "truth" bucket or the "dare" bucket. Most of the time the activity in the "dare" bucket was embarrassing. You would be asked to do something in front of the others that is most likely way outside of your comfort zone. You may have to dance without music in front of your peers, sing an embarrassing song, or speak in funny voice for the rest of the day. Everyone would howl with laughter.
The "truth" bucket was often even more intimidating. Any question could be asked, and you had to tell the truth, the whole truth, and nothing but the truth. Often times, it seemed like the "dare" bucket, while uncomfortable, was easier to take than the truth option. The truth felt very scary. A humans, we are most vulnerable to hurt and pain when we open ourselves up for others to see: the good, the bad, and the ugly. We can feel like our secrets are darker than others'. Surely no one but us has a dysfunctional family, been abused, or doesn't feel loved. So, we hide behind a mask and pretend everything is fine.
This coping mechanism might help us get through a game like truth or dare, but what can we do when big life decisions need to be made, such as choosing a pregnancy option? How do we choose the right person or group of people to share the truth of our pregnancy with? Do we look to someone who has the same amount of life experience as us? Do we turn to those with more insight and information?
Many times, we desperately need someone experienced to come alongside us—even if we're fear reaching out and voicing our truth. Someone to listen and understand what our world and our life is like. We need someone who we feel comfortable sharing the whole truth with, and who will provide insight without judgment. Unlike a middle school game, the stakes are higher in a pregnancy decision, and could leave lasting effects.
If you are concerned you might be pregnant, put your hand in the "truth" bucket and reach out to Avenue Women's Center. We are here to provide needed services and nonjudgmental support as you take your next steps in a pregnancy decision. Our client advocates will listen to your story and offer the safe and secure space needed to process through everything. Contact us right away for a free consultation. We are here for you!
The information provided here is general in nature.  It is not a substitute for a consultation with a medical professional. Before any medical procedure, it is imperative that you discuss your personal medical history, risks, and concerns with your doctor. If you have questions during or after a procedure, your doctor should be immediately contacted. Avenue Women's Center is not an emergency center.  If you are experiencing severe symptoms, such as bleeding and/or pain, seek immediate medical attention.  Contact your physician, go to an emergency room, or call 911.