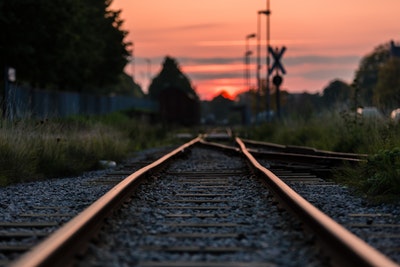 Ever feel like you're trying to get your life back on track and then something derails it? How do you go about making positive changes in your life, especially when facing an obstacle such as an unplanned pregnancy? Read today's blog for more info.
Do you feel like now is not the right time to be pregnant? We are here to help. Avenue Women's Center is a women's limited medical clinic that has been serving the Chicagoland area for over 37 years. Our caring staff provides services that are geared towards unplanned pregnancy. Contact us today for a free, confidential consultation right away at one of our five DuPage County locations: Elmhurst, Glen Ellyn / Lombard, Naperville, West Chicago, and Wood Dale, Illinois.
When trying to get your life back on track, it may be helpful to identify the obstacles that are keeping you from moving forward first.
Relationships: Are your relationships healthy, especially the relationships closest to you: your significant other and family? Do they support you making positive changes in your life?
Mental Health: Are you struggling with any mental health issues—depression, anxiety, etc.? Seeking out additional support through individual or group therapy will help you start making progress.
Life Circumstances: Although some life circumstances are uncontrollable, others are adjustable. Furthering your education, seeking out job opportunities, improving your housing are examples of circumstances many seek to attain. Look at your current situation and see if there are any new goals you can put in place.
Now that you've identified obstacles, you can take a look at positive changes to start implementing. Begin by enlisting the support of people you can trust who are already in your life or outside resources such as support groups or counselors who can help you begin to take positive next steps. Set measurable and attainable goals for how you will begin to "get your life back on track." It might feel scary and overwhelming at first, especially if some of this is uncharted territory, but this is an important step towards a new future.
How do you get your life back on track in the midst of a pregnancy?
Perhaps you are reading this because you want to get your life back on track and recently found out you are pregnant. What does that mean for the progress you've made or hope to make in the future?
First of all, assess your situation. Find out all you can about the pregnancy before jumping to any conclusions. Did you confirm the pregnancy? How far along are you? What options are you considering? Avenue Women's Center can help you with all of this information through our free pregnancy test & pregnancy options consultation.
It can be tempting to assume that a pregnancy will thwart all of your plans to get your life back on track. However, many women carry a pregnancy to term and go on to live successful lives, meeting their goals. Granted, some of those goals are delayed or look differently than they anticipated, but they were able to make positive progress regardless of the pregnancy. So, assess your goals and take time to consider what they might look like given your pregnancy options.
Last, but not least, allow Avenue Women's Center to help. Many women who walk through our doors feel like "now is not the right time." Pregnancy came unexpectedly and threw their lives off-balance. Our caring client advocates are here to provide information and support that is unique to your individual situation. Contact us today for a free appointment.
The information provided here is general in nature.  It is not a substitute for a consultation with a medical professional. Before any medical procedure, it is imperative that you discuss your personal medical history, risks, and concerns with your doctor. If you have questions during or after a procedure, your doctor should be immediately contacted. Avenue Women's Center is not an emergency center.  If you are experiencing severe symptoms, such as bleeding and/or pain, seek immediate medical attention.  Contact your physician, go to an emergency room, or call 911.