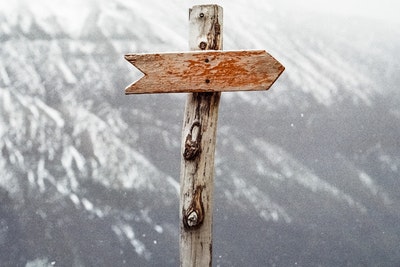 An unexpected pregnancy can be shocking news, jolting you to your very core. For some women, becoming pregnant at this point in life is the last thing they imagined, leaving them to strongly consider an abortion. It might feel like there's no one who will understand what you're going through or feeling—not even your partner. Facing a pregnancy decision without support can be an isolating experience, and make you feel like there's nowhere you can turn for help. But there is …
If you recently learned you're pregnant and considering abortion, compassionate help is not far if you live in the Chicagoland area. At Avenue Women's Center, we specialize in providing nonjudgmental and understanding support to women facing unexpected pregnancies. During your free and confidential pregnancy consultation, you'll have the opportunity to speak openly about your concerns with our experienced, caring, and knowledgeable client advocates. Learn more about abortion information and alternatives in a secure and private atmosphere. Reach out to us today and set up your free appointment at one of our five locations!
You Aren't Alone
A pregnancy decision can feel like a looming mountain in front of you, and there might be a lot of reasons why an abortion seems like the only way through it. Whatever your reasons, you don't have to make this decision on your own. Even if you feel like there's nowhere to turn for help with your pregnancy choice, find reassurance and comfort in knowing that you aren't the only one who's ever felt this way. A lot of women in similar situations experience what you're going through and contemplate the option of abortion. There is no shame in thinking about this pregnancy option, despite whatever harsh judgment you might be throwing at yourself.
Feelings Can Help Guide You
An unexpected pregnancy can cause panic, fear, and anxiety, and these feelings might be the driving force towards an abortion. Feelings tells us where our comfort levels lie and often influence the steps we take in life. Yet, trying to trust your instincts can be confusing and conflicting if you're feelings about this pregnancy are mixed, or shift and change from moment to moment.
It's completely understandable to be unsure about an unexpected pregnancy decision. But it's important to listen to where your true feelings are telling you to turn. It's when we face our emotions with honesty that we find our best way through a situation—a way that we trust as true and genuine to our authentic selves. It might be hard to fully feel everything within, but let your feelings surface as you consider the option of abortion. What do you feel now? What could you feel years from now? Your feelings might align, but it's also possible that they might not match up. Digging deeper into your emotions can help you learn how you'll feel about this pregnancy decision going forward.
If you're turning to an abortion because you feel like there's nowhere else to turn, let Avenue Women's Center help. Our experienced staff is here to assist you through the first steps of your pregnancy decision with compassionate and judgment-free understanding. We take the time to listen and address your unique concerns during your free and private pregnancy consultation. Call, text, chat, or email us to find out how we can help you learn more about your pregnancy options..
The information provided here is general in nature.  It is not a substitute for a consultation with a medical professional. Before any medical procedure, it is imperative that you discuss your personal medical history, risks, and concerns with your doctor. If you have questions during or after a procedure, your doctor should be immediately contacted. Avenue Women's Center is not an emergency center.  If you are experiencing severe symptoms, such as bleeding and/or pain, seek immediate medical attention.  Contact your physician, go to an emergency room, or call 911.