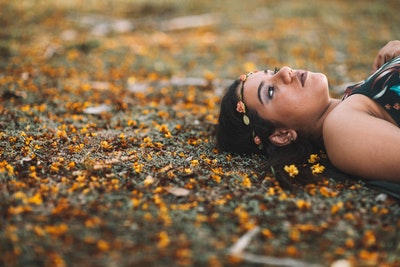 The second month of a pregnancy is when many women first learn they're pregnant, and symptoms such as nausea or fatigue may be a sign that you're expecting. While nervousness about an unexpected pregnancy may be compelling you to take swift, decisive action to resolve the situation, finding out you are two months pregnant often means you have time. As you begin to contemplate what steps you should take first, you may want to consider what resources are available to you. An unexpected pregnancy can inspire physical and emotional changes, but following a general guide on what to do can allow for practical considerations about each of your pregnancy options.
Finding out you are two months pregnant often means there's plenty of time to carefully consider all of your unexpected pregnancy options. Throughout six locations in DuPage County, Avenue Women's Center has assisted women through decisions about abortion, parenting, and adoption. Our trained staff can provide you with a medical-grade pregnancy test to confirm the pregnancy, as well as a consultation to discuss your choices. Our compassionate client advocates will address your unique questions and concerns in a confidential environment. All of our services are available at no cost to you. Reach out and schedule a free appointment today!
Two Months Pregnant: Taking Care of Your Health
Thinking about your unexpected pregnancy at two months in terms of sequential steps may help the situation seem more manageable. This can all be done on your time, and a step by step process may relieve some of the pressure you may feel to resolve everything quickly. Moving forward one step at a time may help you to regain some control over your situation, as recognizing the smaller steps that can gradually be accomplished may reduce anxieties as you check things off the list.
Before you contemplate your options, you may want to verify the pregnancy through a test or a visit to the doctor. If the doctor or a test confirms the existence of an unexpected pregnancy, try to remember that your health is still important, even if you're considering abortion. You may want to schedule your first ultrasound exam not only to determine the pregnancy's gestational age, but to rule out the risk of miscarriage or an ectopic pregnancy. Your well-being matters during an unexpected pregnancy, but if finances are tight, then you may be able to obtain a free ultrasound at a local pregnancy center.
Two Months Pregnant: Contemplating Your Choices and Building a Support System
If you're about two months pregnant, then your unexpected pregnancy options are: parenting, adoption, and abortion. Again, you often have time to think about all of your choices, so try not to let yourself feel pressured into deciding on something right away. Each woman's situation is different, and you may have varying degrees of concerns surrounding the three potential paths you can take. You may feel more confident about the road you opt to venture down once you've taken the time to research these options and see which one aligns with your needs.
Some of the stress surrounding the news of an unexpected pregnancy may be soothed by having a supportive network behind you. If you told your friends and family about the pregnancy, they may be able to listen to your concerns if you decide to share your feelings with them. Sometimes knowing you're cared for can abate feelings of loneliness. While no one can force you into a pregnancy decision, the presence of loved ones may help stave off depression or worries about facing an unexpected pregnancy all by yourself.
Two Months Pregnant: Seeking Advice from a Professional Source
While building a small community of support for yourself may help you moving forward, it may also be worth it to consider speaking with a professional. As you think about your plans for the pregnancy at two months, obtaining objective information about your choices from a reliable source may lead you towards the decision that feels right for you.
Speaking with a pregnancy consultant, a guidance counselor, a healthcare provider, or an adoption specialist can be a helpful step towards taking a course you feel confident in. These trained professionals can supply you with any relevant information you may need to make the right choice for yourself. Meeting with a pregnancy consultant or a healthcare provider will not lock you into one decision. Seeking a consultation can allow an unbiased individual to act as a sound board for your ideas about what direction you're leaning towards.
Gathering additional information and resources can aid in empowering you to make an informed choice by ensuring you have a full understanding of all of the possible outcomes. By asking questions and receiving further information about your health, pregnancy, and what a potential plan may look like, you are taking the next steps in making an pregnancy decision you can feel good about.
Avenue Women's Center is here to provide you with support as we listen to your needs with compassionate understanding. If you are two months pregnant and thinking about your options, our caring client advocates will listen to your concerns and supply you with honest information about your options in a private session. All of our centers offer women a free, nonjudgmental environment to discuss their pregnancy concerns. Contact us today to set up a free consultation!
The information provided here is general in nature.  It is not a substitute for a consultation with a medical professional. Before any medical procedure, it is imperative that you discuss your personal medical history, risks, and concerns with your doctor. If you have questions during or after a procedure, your doctor should be immediately contacted. Avenue Women's Center is not an emergency center.  If you are experiencing severe symptoms, such as bleeding and/or pain, seek immediate medical attention.  Contact your physician, go to an emergency room, or call 911.