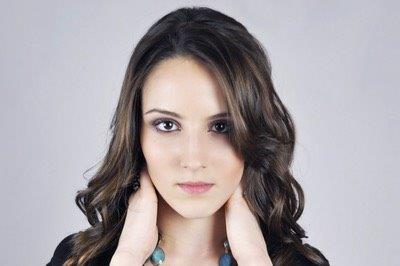 Most of the women who visit Avenue Women's Center are experiencing accidental pregnancies. With a positive test result come many challenging decisions. It's common to wonder why ultrasound is a beneficial tool in that process… and wonder what to expect during an ultrasound appointment.
Are you facing decisions regarding an unintended pregnancy? If you live near Elmhurst, Glen Ellyn / Lombard, Naperville, or Wood Dale, Illinois, we would like to help you. As a nonprofit women's limited medical clinic, we are here to provide resources and caring support. Please contact us today.
Why are ultrasounds beneficial in pregnancy decision-making?
Particularly if you are leaning towards termination as your best option, you might wonder why having an ultrasound would be beneficial. During an ultrasound at Avenue Women's Center, a Sonographer will be looking for three basic components. She will want to evaluate:
where your pregnancy is located (within the uterus or outside the uterus)
how far along you might be based on the measurements of structures seen
the chance of miscarriage with your pregnancy, based on fetal cardiac measurements
One of our main objectives when evaluating a pregnancy through ultrasound is to rule out situations of ectopic pregnancy or miscarriage. That is valuable information for any woman who is considering abortion, as abortion would not be appropriate in those situations.
Limited ultrasound appointments at Avenue Women's Center
Avenue Women's Center is able to provide free limited medical ultrasounds to qualifying clients. The ultrasounds typically last 20-30 minutes. Before the ultrasound begins, a brief medical history is taken by the Medical Professional. The Sonographer always begins the scan with a trans-abdominal approach placing gel on the client's tummy to try to obtain the pictures. Each client is welcomed with her preferences for engaging in the process and whether or not to have supportive guests join at her side. At Avenue Women's Center, you and your preferences will be respected.
What is a "transvaginal ultrasound"?
A transvaginal ultrasound is recommended during some Avenue Women's Center ultrasound appointments, typically when a woman is early in her pregnancy. The transvaginal ultrasound allows the Sonographer to see the pregnancy more clearly. Obtaining the best image allows the Medical Professional to get accurate measurements and provide all the information a woman needs before leaving our facility. Clients are required to undress from the waist down only if a transvaginal ultrasound is performed. A woman may feel some pressure during that portion of the exam, but there is generally little to no pain associated with the vaginal scan. If you have an ultrasound at Avenue Women's Center, you are welcome to ask any questions before deciding whether or not to have a transvaginal scan.
Do you want to know more?
Although the ultrasounds at Avenue Women's Center are narrow in scope, our services are carefully designed to help women as they're making their best decisions about whether or not to continue their pregnancies. We focus on providing that help, as effectively and compassionately as possible.
If you are looking for compassionate support in your unplanned pregnancy situation, we are ready to help you. Avenue Women's Center has locations in Elmhurst, Glen Ellyn / Lombard, Naperville, and Wood Dale, Illinois. Each location is staffed with caring professionals, ready to help you through this time. We can be reached by phone, text, or email, and hope you will contact us today.
The information provided here is general in nature.  It is not a substitute for a consultation with a medical professional. Before any medical procedure, it is imperative that you discuss your personal medical history, risks, and concerns with your doctor. If you have questions during or after a procedure, your doctor should be immediately contacted. Avenue Women's Center is not an emergency center.  If you are experiencing severe symptoms, such as bleeding and/or pain, seek immediate medical attention.  Contact your physician, go to an emergency room, or call 911.