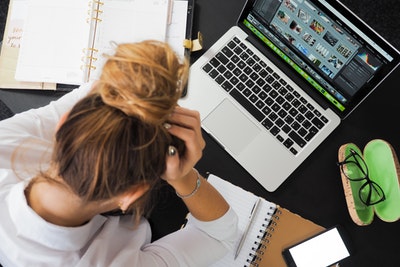 In a perfect world, a pregnancy decision would be completely free of outside pressures. However, in the reality of many unexpected pregnancies, outside pressures can come from a wide variety of different areas. The decision is ultimately yours to make, but it can include so many others and involve several circumstances as well. You may want to silence it all and just focus on your own thoughts and feelings, but life's layers can add pressure to your pregnancy decision.
Feeling pressured to make a pregnancy decision and looking for help in the Chicagoland area? Avenue Women's Center welcomes you into our nonjudgmental and confidential clinics. With nearly 40 years of experience, we understand that many pressures can add to an unexpected pregnancy decision. We offer free pregnancy consultations! Women are provided with the opportunity to speak freely about their concerns and learn the facts about their options from our expert pregnancy consultants. Contact us today to learn more!
Our lives are rarely ever just about ourselves. There are people we love and care for, and circumstances both beyond and within our control. And all of this comes into play with life's big decisions. You might feel empowered to make a pregnancy decision as your own, but also wondering how much others, and other factors, influence your options. It could seem like there's only one way to move forward in your pregnancy decision, or even feel like you're being torn between options. Thinking of the outer and inner pressures separately can help you find your path ahead in your pregnancy decision.
Relationships & Your Pregnancy Decision
The relationship (or non-relationship) you have with your partner can play a significant role in the consideration of your pregnancy options. Whatever your relationship status, your partner's opinions can impact your decision. Maybe their thoughts don't reflect yours. You could also be on the same page at first, but later have a change from your initial thoughts. They may even defer from offering input, but support whatever you decide. What role does your partner have in your pregnancy decision? Do you feel pressured by their opinion, or supported in the options you're considering? Your relationship may be a potential pressure, and recognizing this can be helpful in separating your own feelings from your partner's as you think through your pregnancy options.
Support Systems & Your Pregnancy Decision
For many women, a pregnancy decision can weigh heavily on the availability of support. A support system is an important part with each pregnancy option of abortion, adoption, or parenting. Financial, practical, or emotional support can largely impact your considerations. How can you learn more about the support systems within your local area, such as practical and financial community resources? Is there someone within your family or friendship circle that you trust to open up to? It can be challenging to reach out to others, but also insightful into the level of support they might offer during and after your pregnancy decision. At the same time, they might react emotionally, or express strong opinions about your pregnancy. While listening to their thoughts and concerns, also consider your own feelings. The decision will most impact you personally, and you want to make a choice that you feel good about.
Yourself & Your Pregnancy Decision
It's not just the outside pressures that can factor into a pregnancy decision. It's also the inner pressures you might be placing on yourself. Your self-image can impact how you envision your pregnancy options, and how you think you could handle each one. It's easy to get lost in self-doubt and negative thinking if you feel less than hopeful about an unexpected pregnancy. When you think about your options, how much does your own self-image come in? Is there a lot of "I can't," "I don't think," or "I'm not" popping up in your thoughts? What if you tried to change these inner pressures with a different perspective? How have you overcome obstacles in the past? Can those same self-attributes help overcome your own inner pressures and think more clearly about your pregnancy decision?
The path forward is yours as you face this pregnancy decision. You might feel all alone on it, wishing for someone to come alongside you. You may also feel overwhelmed, like your path is filled with too many outside pressures. Whatever your circumstances, Avenue Women's Center is here to support your first steps along a pregnancy decision path. Learn the facts about your pregnancy options of parenting, adoption, or abortion. Voice your personal concerns in a confidential and private setting. And get individualized answers to your unique questions. Make your free pregnancy consultation appointment today at any of our five locations in Glen Ellyn/Lombard, Elmhurst, Naperville, West Chicago, and Wood Dale, Illinois.
The information provided here is general in nature.  It is not a substitute for a consultation with a medical professional. Before any medical procedure, it is imperative that you discuss your personal medical history, risks, and concerns with your doctor. If you have questions during or after a procedure, your doctor should be immediately contacted. Avenue Women's Center is not an emergency center.  If you are experiencing severe symptoms, such as bleeding and/or pain, seek immediate medical attention.  Contact your physician, go to an emergency room, or call 911.