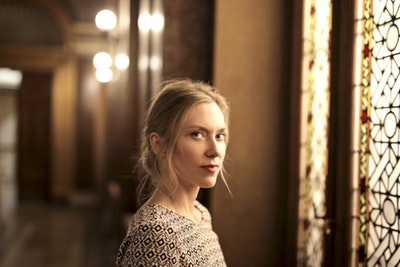 With an unexpected pregnancy comes an equally unexpected decision to make. Do you continue the pregnancy and choose to parent or adopt? Do you end the pregnancy with an abortion? Your feelings and life circumstances might be leading you towards one option over others. It might be difficult to sift through the mixture of emotions and learn the facts and details about your options. A free pregnancy consultation can help you understand what you need to know.
If you recently learned you're unexpectedly pregnant, Avenue Women's Center offers free and completely confidential pregnancy consultations to discuss your options. We've helped women face unexpected pregnancy decisions for over 35 years, and our expert client advocates know the facts about your pregnancy options. Make your free appointment today at one of our five locations in the DuPage County area.
It can be challenging to find unbiased and factual information about abortion, adoption, and parenting. An online search can only reveal so much information, and it could lead to more questions than answers about your personal concerns. While it can be helpful to talk with a trusted person about the pregnancy options you're considering, they might not have all the answers you're searching for, and their opinions might have an influence on your decision. Before you decide, take the first steps of your choice by gathering more information.
3 Reasons to Have a Pregnancy Consultation
1. Gaining Clearer Insight
It can be challenging to gain clear insight about your pregnancy options if you're experiencing a range of emotions. Conflicting feelings can cloud how you process information about your options and the possible outcomes ahead. A pregnancy consultation at Avenue Women's Center can help you learn the facts from experts who are highly trained to understand the intricacies of your options. Among abortion, adoption, and parenting, there are several details to consider, and some factors you might not be aware of just yet. Dig deeper into your pregnancy options and get a clearer picture of what each could mean for you personally.
2. Finding a Place to Be Open
There are lots of opinions out there about pregnancy options, and it can be hard to speak up about your choice and what you're considering. You might not feel heard or understood, but a pregnancy consultation can provide a safe space to talk freely and openly about the challenging decision ahead. With a private and confidential pregnancy consultation at Avenue, your questions and concerns are addressed in a judgement-free and empathetic environment. No topic is off limits as you meet with our client advocates who care about helping you learn the facts to make an informed choice that's best for you.
3. Support in Your Next Steps
Not everyone facing an unexpected pregnancy decision has the support to move forward with the option they're considering. What if you can't afford to continue a pregnancy or you're worried about the cost of an abortion procedure? Or what if you don't have health insurance and you're not sure how that affects your options? You might need financial support or medical support and not be entirely certain of where you can find the help you need. A pregnancy consultation at Avenue offers information to help address your unique concerns. Our goal is help you find support in the next steps of your pregnancy decision and address your individual needs.
Face an unexpected pregnancy decision with a deeper understanding about your options. At Avenue Women's Center, we care about helping you find answers to your unique questions during your free pregnancy consultation. Our expert client advocates take the time to learn your concerns and the options you're considering to offer information that fits your personal needs. Consultations are held in private and confidential settings for you to speak openly and honestly in a nonjudgmental and compassionately safe space. Call, text, chat, or email us to learn more and set up your free appointment!
The information provided here is general in nature.  It is not a substitute for a consultation with a medical professional. Before any medical procedure, it is imperative that you discuss your personal medical history, risks, and concerns with your doctor. If you have questions during or after a procedure, your doctor should be immediately contacted. Avenue Women's Center is not an emergency center.  If you are experiencing severe symptoms, such as bleeding and/or pain, seek immediate medical attention.  Contact your physician, go to an emergency room, or call 911.