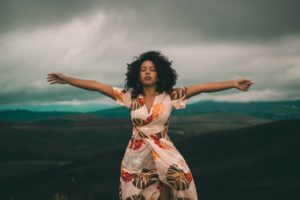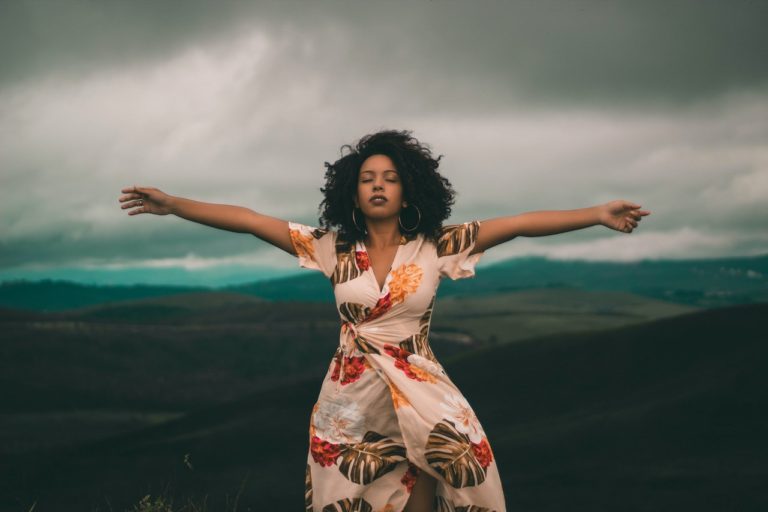 After finding out you're pregnant, you may need a moment to just sit and process your feelings. The emotions we may experience in response to a stressful event can be quite powerful. And they may express themselves in our thoughts, words, and decisions. There might even be a strange mixture of positive and negative feelings, which can make analyzing them a challenging task. It's okay to be unsure about how to move forward with this life-changing news you've just received. But try to remember you do not have to immediately come up with a solution to your situation all on your own. Help is available to you, and understanding all of the emotions surrounding an unexpected pregnancy can be beneficial in taking your next steps.
If you're experiencing a mixture of confusing emotions after learning about an unexpected pregnancy, talking through them can be a helpful step. Avenue Women's Center is here to offer you encouragement as you begin to contemplate your options. Our caring pregnancy consultants provide a safe, judgment-free space to process through your feelings. You're free to ask any questions. And our expert staff will walk you through the process of formulating a pregnancy plan, taking the time to understand your unique situation.
Contact us today to start talking about parenting, adoption, and abortion with our staff at one of our six locations in DuPage County!
What You May Be Feeling
It's normal to experience a flood of emotions after learning about an unexpected pregnancy. You may need time to process them all. Each woman responds to the news about a pregnancy differently. The complex emotions you may feel are likely a reaction to a situation you may be uncertain about how to cope with at the moment. Some of what you may be feeling may include:
Fear:
You may be scared to tell your parents or your partner about the pregnancy, worried that they'll be angry. There may also be fears about this life-changing circumstance you're in. And because you're nervous about telling others, you may feel as if you must face an unexpected pregnancy decision alone. But both your physical and mental health are important in this situation. Not having an outlet to talk to can deepen sentiments of loneliness and anxiety. If you're having trouble communicating with your parents and your partner, then consider reaching out to someone else that you trust, such as a friend or a close relative, to give you a source to confide in. Professional resources such as counselors and pregnancy consultants are also available for support.
Confusion:
The level of fear you may feel can make it difficult to avoid impulsive decision-making. When we feel cornered, we often enter a fight or flight response that can have us looking for the quickest solution. A choice initially made in fear can still bring some happiness. But will you be satisfied in the long run? One of the goals you may have set to resolve your situation may be to find relief as soon as possible. However, resisting the urge to find a "quick fix" allows you space to gather information about all of your choices. If the thought of doing research on your own is overwhelming, know that resources are available to you. A healthcare provider or a pregnancy consultant can sit with you and honestly answer any questions you might have about your pregnancy and the three options that usually come with it.
Anger:
Our feelings of fear and confusion can sometimes manifest in bouts of frustration that give way to anger. This may be directed towards yourself, your partner, or maybe even your parents. You may be wondering how this pregnancy could have happened and why. Combined with the potential uncertainty about what to do next, it can be easy for anger to sprout up. This is a big change that you're going through right now. It's normal to experience bits of anger when something happens to block us from our routine. Since anger tends to be an intense emotion, it can be helpful to consult a professional resource in order to assure yourself that you have control over it.
Moving Forward in Your Emotions
Our emotions can put a lot of pressure on us. That's why it can be beneficial to spend less time in your head during periods of stress. Talking things through with others can allow them to act as a soundboard for your emotions. Crafting a plan that you're confident about can take time. It often takes a careful self-analysis, coupled with compassionate support, to alleviate the emotional pressures that can influence hasty decisions.
Are you struggling to process all of the emotions that can accompany unexpected pregnancy news? Avenue Women's Center provides pregnancy consultations for a private discussion about parenting, adoption, and abortion. Taking the time to listen and understand you, our compassionate staff is responsive to your needs. We'll provide you with a nonjudgmental space to ask questions and address your individual concerns throughout the decision-making process.
Schedule an appointment today for free information and unexpected pregnancy support!
The information provided here is general in nature.  It is not a substitute for a consultation with a medical professional. Before any medical procedure, it is imperative that you discuss your personal medical history, risks, and concerns with your doctor. If you have questions during or after a procedure, your doctor should be immediately contacted. Avenue Women's Center is not an emergency center.  If you are experiencing severe symptoms, such as bleeding and/or pain, seek immediate medical attention.  Contact your physician, go to an emergency room, or call 911.