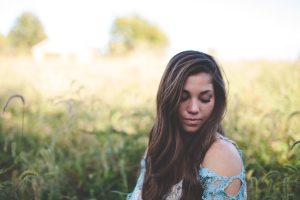 Have you recently discovered that you're unexpectedly pregnant?  Maybe you're still processing this outcome while figuring out how to navigate these overwhelming circumstances alongside loved ones.  Disclosing your pregnancy news to family may create opportunities to receive practical and emotional support, but this depends on your family members' reactions.  Perhaps the stakes feel especially high because you're living with someone in a position of authority who may be upset by your present situation.  And you're terrified that revealing the pregnancy would mean getting kicked out of your home.
If this describes where you find yourself today, know that there are caring people who can help.  Our expert staff at Avenue Women's Center is here for you no matter what you're going through.  We're committed to helping you connect with other supportive resources in your community as you cope with this unexpected pregnancy and other challenges.
Discover Avenue's free, confidential early pregnancy services and schedule a visit today!
A Scary Outcome
Situations like the one you're dreading happen sometimes, usually when parents or other authority figures strongly disagree with the choices of someone living under their roof.  Chances are, you're afraid that the authoritative person(s) in your life (say, your parents) would be angry about your decision to have unprotected sex, your leanings regarding your pregnancy decision, or both.  Maybe your parents know about this pregnancy and have already threatened to kick you out.  Or, your concerns are reasonable based on their past words and actions.  Even a hint of anxiety about a consequence as scary as potentially being forced from your home may be influencing your step-by-step decisions.
A Strong Foundation
It's natural, but not necessarily healthy, for a pregnancy decision and all the choices that come before it to be driven by fear of a negative outcome.  Avenue's mission is to help persons facing an unexpected pregnancy navigate this road from a position of strength.  We believe women are most empowered to make confident decisions about their bodies- decisions that they can move toward and look back on with fewer regrets- when they're standing on a firm foundation of knowledge and support.
So, How Can an Early Pregnancy Center Like Avenue Help?
Our free first-step pregnancy services at Avenue are designed to help you make a confident pregnancy decision, in part by providing information about the pregnancy (how far it's developed, chances of miscarriage, etc.).  Knowing where you stand will equip you to make informed, health-conscious next steps.  Avenue's expert team members are available to provide emotional support and offer accurate information on all your options.
Strengthening your practical support network will help you build a solid foundation for a positive outcome as well.  Here are some community resources Avenue helps individuals and families connect with.  These could be beneficial no matter where your path leads, but especially if you find yourself needing housing support in the near future.
Housing help
Financial services
Medical support/health insurance information
Educational resources
Professional counseling resources
Spiritual resources
And more!
Take Your Next Steps With Avenue
If you're afraid of getting kicked out due to an unexpected pregnancy, you're facing some truly challenging circumstances.  You may be worried about losing basic necessities (like shelter) and running into new financial difficulties.  Perhaps the thought of losing your family's support is the most frightening of all. 
It's true that other peoples' responses to this unexpected pregnancy are beyond your control.  That may be frustrating, but it doesn't mean you're powerless!  You're capable of making a strengths-based decision in spite of the scary possibilities you're confronting.  And our caring staff at Avenue is here to walk by your side every step of the way. 
Reach out to us!  Avenue is a safe space to process your fears and create a plan to lean into your best outcome.  Your health is our highest priority.  But getting the support you need will be beneficial to your pregnancy decision-making process too.
*According to a recent Pew Research study, general trends indicate that the percentage of young adults (18 to 29-year-olds) living with their parents in the U.S. has been increasing over the past six decades.  It seems that more and more adults are being impacted by fears like yours.  But if you're a minor (and you're not emancipated), there are unique factors to consider.  It would be illegal for your parent(s) or guardian(s) to kick you out of your home, according to an article from findlaw.com.  This is often legally considered child abandonment.
_______________ 
References:
The information provided here is general in nature.  It is not a substitute for a consultation with a medical professional. Before any medical procedure, it is imperative that you discuss your personal medical history, risks, and concerns with your doctor. If you have questions during or after a procedure, your doctor should be immediately contacted. Avenue Women's Center is not an emergency center.  If you are experiencing severe symptoms, such as bleeding and/or pain, seek immediate medical attention.  Contact your physician, go to an emergency room, or call 911.