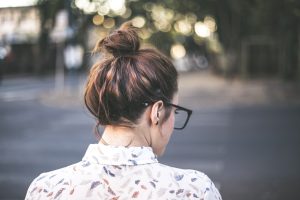 Have you discovered an unexpected pregnancy during what seems like the worst possible time?  Of course, there's never a good time to come to this realization.  But an unwelcome positive pregnancy result can be particularly difficult to face under inconvenient or out-of-the-ordinary circumstances.  Perhaps you've made this discovery during a leave of absence.  You may be away at college, studying or working abroad, visiting an out-of-town relative, or enjoying (at least, up until recently) a summer getaway.  Perhaps you're a few hours' drive from your home, or on the other side of the world.  You may or may not have family members close by.  No matter what, you're probably feeling pretty uprooted right now.
Leaving home can be stressful, even when this transition is temporary, purposeful, and fun.  You've been separated, to some degree, from your normal life and the people who are a part of it.  You've probably ventured slightly outside of your comfort zone…before even finding out about the pregnancy!  Now, it may seem like life as you know it is falling apart, within a context that already felt unfamiliar and somewhat unsettling.  Avenue Women's Center is here to meet you in that difficult space.  We're an early pregnancy center, offering free services virtually and in person at our six Chicagoland, Illinois locations.
Contact us to learn more!  Our confidential, no-cost services include (but are not limited to) pregnancy tests, options consultations, and limited medical ultrasounds.
You're Not Alone.  Pursue Caring Support!
Being away from home can feel isolating, especially if you're far away from loved ones.  Perhaps you've been feeling more physically and emotionally distant since receiving your positive pregnancy result.   Now is a particularly important time to connect with someone caring and trustworthy in your life.  Approaching another person with news of an unexpected pregnancy can feel awkward and intimidating, whether this conversation is taking place virtually or in-person.  But it's vital to surround yourself with caring support.  Connecting with the right person will equip you to receive encouragement and practical assistance, hear another perspective, and process your situation more fully.
Consider confiding in someone like a family member, a mentor, or a faith leader…face-to-face if possible, or using a more intimate communication method such as a video chat or phone call.  This may require some courage, determination, and intentionality.  You'll run the risk of receiving a negative reaction (as you would under any set of circumstances).  But you've got this!  You're not alone. Resist the lie that you are, and begin the process of building a support network.  You'll very likely have a smoother time navigating this pregnancy journey if you do.
How Can an Early Pregnancy Center Like Avenue Help?
No matter how far away from home you are, how your loved ones are responding to your unexpected pregnancy, or which pregnancy option you're leaning toward, Avenue Women's Center is here to offer genuine support.  Our free services are designed to educate and empower.  They're open to any person in Chicagoland who's worried that she may be experiencing an unexpected pregnancy, regardless of where she's from.  And they're offered at no cost because we believe in removing every barrier that prevents women from receiving the support they need.  Avenue also provides virtual pregnancy consultations to persons who are located elsewhere, or who are limited in their ability to connect with us.
Are you feeling terrified, overwhelmed, or paralyzed after finding out that you're unexpectedly pregnant while away from home?  Reach out to Avenue Women's Center!  We've been walking alongside women, couples, and families through complex situations like yours for over forty years.  We've seen how people feel more confident in themselves and their pregnancy decisions when they're supported and well-informed, which is why we provide reliable information on all pregnancy options.  Avenue is a safe, judgment-free space, upholding the highest standards of professional and ethical conduct.
Reach out to learn more! You'll be met with warmth and compassion, no matter where you find yourself today (circumstantially or geographically).
The information provided here is general in nature.  It is not a substitute for a consultation with a medical professional. Before any medical procedure, it is imperative that you discuss your personal medical history, risks, and concerns with your doctor. If you have questions during or after a procedure, your doctor should be immediately contacted. Avenue Women's Center is not an emergency center.  If you are experiencing severe symptoms, such as bleeding and/or pain, seek immediate medical attention.  Contact your physician, go to an emergency room, or call 911.