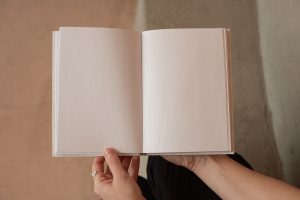 The only thing predictable about the future is the fact that it's unpredictable.  Has this realization been rising to the forefront of your thoughts as 2023 kicks off?  The beginning of a new year is a logical time to plan for the coming months and wonder what may be in store.  But perhaps you're coping with especially overwhelming circumstances right now, and your future has never seemed so unclear.  Maybe you're going through an unexpected pregnancy.  For many women, choosing their best pregnancy option (abortion, adoption, or parenting) is a challenging process.  Considering the future may feel like peering into a dark void.  But a positive outcome is possible for every person facing circumstances like yours.  And you're not alone!  Avenue Women's Center is here to help you take your first steps toward clarity.
In some ways, a new year offers a fresh start.  Maybe that sounds pretty good, especially if 2022 has been a challenging time for you overall.  You can be sure 2023 will include mixed moments of happiness and difficulty too.  It's our role at Avenue Women's Center to partner with you throughout this pregnancy journey and beyond, wherever your path leads.  We're a limited medical clinic offering free early pregnancy services that equip women to face the future feeling informed and empowered.
Learn more about our services!  Avenue provides free, confidential lab-quality pregnancy tests, limited medical ultrasounds, options consultations, and more!
Coping with Uncertainty
Uncertainty is a part of life that we all must accept, because human beings aren't meant to know the future.  This limitation can actually help us learn to make better decisions and put our trust in others when it's appropriate to do so.  Uncertainty can even protect us, because some things in life are best experienced and absorbed bit by bit.  The year 2023 will need to be taken one day at a time, just like all the days you've been through before.  But being uncertain doesn't make you powerless!  There are practical steps you can take to gain insight while facing an unclear future with courage.  Clarity may not arrive within the time frame you're hoping for.  It may require some time, research, assistance, reflection, and overall effort.  But the starting point of your best path forward is within reach.
How Can Early Pregnancy Services Help?
Avenue Women's Center exists to help women visualize the path forward and take their next steps, utilizing knowledge and emotional support.  Here are some easy-to-follow steps that can help you grasp where you stand with your pregnancy.  As your understanding grows, your next best steps might just unfold before your eyes.
Get a reliable pregnancy test.
A doctor's office can provide a urine-based or blood-based pregnancy test.  At Avenue, we provide highly accurate urine-based pregnancy tests at no cost.  Before you move on to your next steps, it's important to determine if you're actually pregnant.  Sometimes, what appear to be signs of pregnancy are related to a different condition.  Being aware of what's going on with your body will equip you to get the care you need.
Have an ultrasound.
These may be provided by a qualifying medical professional.  Avenue offers free limited medical ultrasounds to help you gain important information about your pregnancy, like how far along you are, where your pregnancy is located, and the possibility of miscarriage.  Why is it important to gather these facts before a pregnancy decision is made?  Reliable information about your pregnancy can help clarify what options are available to you and how this pregnancy might naturally play out.  It can also equip you to seek the care you require, whether you're experiencing a serious medical condition (like an ectopic pregnancy) or simply needing to begin prenatal care.
Learn about your options and resources.
Many women facing an unexpected pregnancy feel like they're out of options, but that isn't the case.  You have three primary options available to you: abortion, adoption, and parenting.  A more detailed plan can be created in partnership with your pregnancy consultant and/or other supporters beneath each of these "umbrellas."  Avenue Women's Center is a limited medical clinic focused mainly on first steps, so we may not provide all the services that may be part of your pregnancy journey.  But we're available to help you understand your options and access resources no matter what.
Create a base of support.
Receiving emotional care from loved ones, professionals, and/or others will likely be extremely beneficial as you process your circumstances and explore pregnancy options.  Someone else might offer the fresh perspective, helpful information, and empathy you need to feel supported and figure out what's next.  Our compassionate team members at Avenue would love to be a part of your support system.  We're also available to help you strengthen connections with other supportive people who care.
Avenue Women's Center has been serving women in Chicagoland, Illinois and beyond for over 40 years!  We're here to navigate this pregnancy by your side as 2023 kicks off.  Facing an uncertain future can be very challenging for any person, whether she's coping with an unexpected pregnancy or other difficult circumstances.  But it's possible to find a healthy balance between accepting uncertainty and taking active steps toward clarity.  Our expert staff at Avenue is available to help you do just that.
If you're looking for information and support, reach out to Avenue Women's Center!  Our no-cost services are offered at six locations in the western Chicago metro area.
The information provided here is general in nature.  It is not a substitute for a consultation with a medical professional. Before any medical procedure, it is imperative that you discuss your personal medical history, risks, and concerns with your doctor. If you have questions during or after a procedure, your doctor should be immediately contacted. Avenue Women's Center is not an emergency center.  If you are experiencing severe symptoms, such as bleeding and/or pain, seek immediate medical attention.  Contact your physician, go to an emergency room, or call 911.