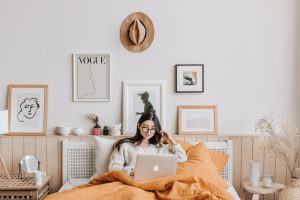 Did you know that October is Domestic Violence Awareness Month?  For many of us, domestic violence can be a difficult topic to approach, however directly it may have impacted our personal stories.  Needless to say, domestic violence is real.  It's vital for those whom it affects to receive the timely support and protection they need.
Maybe you feel physically unsafe in your relationship with your partner, a family member, or somebody else in your life.  Maybe you've been on the receiving end of some emotionally abusive behavior.  Please read on, if any of this applies to you, a friend, or a family member.  Help is available.  You're not alone!
It's essential for all people to feel safe in their relationships and environments.  But an unexpected pregnancy is a situation that may cause a woman to feel particularly vulnerable, especially if she's already feeling physically and/or emotionally at risk.  Avenue Women's Center is a safe space to receive authentic support.  We're a first-step pregnancy clinic with six locations in Chicagoland, Illinois.  We provide free early pregnancy services and assistance with resources to help persons thrive, no matter their circumstances.
Learn more about Avenue!  We've been partnering with individuals and families for over forty years!  We offer in-person and virtual appointments.
What Makes Avenue Women's Center a "Safe Space"?
The truth is, any person who's facing an unexpected pregnancy needs a safe space to gather information and process her next steps.  Avenue aims to be this for anyone and everyone who chooses to connect with us.  You may be wondering what makes us a "safe space."  Let's explore this further.
We adhere to the highest standards of confidentiality. All personal information is kept completely confidential, according to HIPAA regulations and our strictly observed confidentiality policies.  We're highly sensitive to your needs and wishes when it comes to communication of any kind.
We offer quiet and peaceful spaces to meet with our pregnancy consultants and nurses. Our clinic environments are designed with your privacy and comfort in mind.
Our staff members are knowledgeable, professional, and some of the most compassionate people you'll meet. Avenue Women's Center is a no-judgment zone.  We're committed to supporting you throughout your pregnancy journey, no matter what circumstances you're facing, which option(s) you're considering, or where your path leads.  Sometimes, persons who connect with us need assistance beyond the limited early pregnancy services we offer.  We can assist you in accessing many different kinds of resources.
If You're Feeling Unsafe
If you're feeling unsafe in your relationship with your partner, a family member, or somebody else, remember that you're not alone.  Help is available.  Healing is possible.  It's essential to reach out for support, in order to secure your personal safety, and, potentially, the safety of those who may be under your care.  Our role at Avenue is to listen and offer timely emotional and practical support with genuine empathy.  We're here to provide information on a variety of trusted safety resources, while equipping you with quality first-step pregnancy services.
*If you believe that your safety or the safety of someone else may be at risk, call 911 or contact local law enforcement immediately.
You have a future and a voice.  You are resilient, and fully capable of embracing your own best outcome- for this pregnancy and your life as a whole.  We're with you in this!
Contact us to discover how we can help.  Our no-cost services at Avenue include (but are not limited to) medical-grade pregnancy tests, pregnancy consultations, and limited medical ultrasounds.
The information provided here is general in nature.  It is not a substitute for a consultation with a medical professional. Before any medical procedure, it is imperative that you discuss your personal medical history, risks, and concerns with your doctor. If you have questions during or after a procedure, your doctor should be immediately contacted. Avenue Women's Center is not an emergency center.  If you are experiencing severe symptoms, such as bleeding and/or pain, seek immediate medical attention.  Contact your physician, go to an emergency room, or call 911.