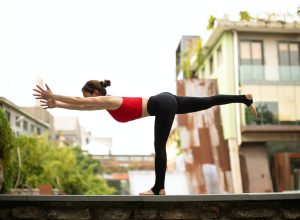 After receiving an unexpected pregnancy result, it's normal to feel powerless.  Sometimes, women facing these circumstances believe a quick, firm decision (for abortion, adoption, or parenting) will allow them to regain control of their lives.  Can you relate?  Remember that coping well with an unexpected pregnancy will involve letting go and taking charge.  That may sound like a contradiction, but it's not!  Some things are beyond your control, while other aspects of the present and future are within your sphere of influence.  Identify which parts of your situation fall into each of these two categories.  Then, you'll be better equipped to determine your next steps and move forward with purpose.
It's important to approach your upcoming pregnancy decision with a well-informed point of view.  Avenue Women's Center provides a safe, caring, comfortable space to get accurate information and process what's next.  We're a limited medical clinic that offers free early pregnancy services to women in the western Chicago metro area and beyond!
Learn more about Avenue Women's Center!  We're located in Darien, Elmhurst, Glen Ellyn / Lombard, Naperville, West Chicago, and Wood Dale, Illinois.
What Would it Look Like to Let Go?
Letting go is all about acceptance.  This may be one of the most challenging steps of your pregnancy journey.  However, coming to terms with your circumstances early on could pave the way to a more confident pregnancy decision and better outcome.  Acceptance doesn't mean liking something.  It means acknowledging the existence of something whether you like it or not, and finding a way forward… maybe even utilizing that thing to create a new path or achieve personal growth.  What aspects of your situation are beyond your control?  This moment of being pregnant can't be undone, regardless of what the future holds or which pregnancy option you choose.  If you share your news with your partner, family members, or friends, you won't have control over how they respond.  Accepting the reality of emotional pain and an uncertain future is, arguably, the only way to find peace of mind.  That's true for every person on the planet, no matter the circumstances.  Think of acceptance as a strong launch pad.  From there, you can effectively identify the aspects of this situation that are within your control, and construct a plan.
What Would it Look Like to Take Control?
To feel empowered in your pregnancy decision, it's important to balance acceptance with action.  What aspects of this situation do you have control over?  It's within your power to seek reliable information about this pregnancy.  You're also fully capable of building a support system that can help you lean into your best pregnancy outcome.  Consider seeking care from a medical professional and reaching out to a limited medical clinic like Avenue Women's Center.  Avenue offers free viability ultrasounds to determine how far along you are and where your pregnancy is located.  This information may clarify which pregnancy options you're eligible for, whether the pregnancy is expected to end on its own, and whether you need to seek additional medical attention right away.  We also provide pregnancy consultations, which present an opportunity to learn about your options and resources, ask questions, and process your circumstances alongside someone compassionate and knowledgeable.  Whether you feel surrounded by caring people or totally alone, we exist to be a part of your support system.  And we're available to help you strengthen your ties to other sources of support too.
Many women facing situations like yours feel limited by their circumstances and other peoples' expectations.  But the truth is, every woman has autonomy over her own pregnancy decision.  Your life circumstances and other unique factors may place obstacles along each possible pathway, but a choice for abortion, adoption, or parenting falls to you.  Fortunately, you don't have to navigate any of this on your own.  Avenue Women's Center has your back.
Call, text, email, or chat to schedule an in-person or virtual appointment today!  We offer free medical-grade pregnancy tests, limited medical ultrasounds, options consultations, and more!
The information provided here is general in nature.  It is not a substitute for a consultation with a medical professional. Before any medical procedure, it is imperative that you discuss your personal medical history, risks, and concerns with your doctor. If you have questions during or after a procedure, your doctor should be immediately contacted. Avenue Women's Center is not an emergency center.  If you are experiencing severe symptoms, such as bleeding and/or pain, seek immediate medical attention.  Contact your physician, go to an emergency room, or call 911.