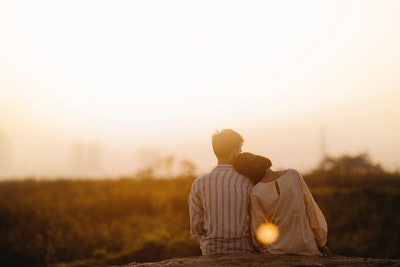 A new relationship is an exciting time. Sparks fly and hearts thump as you get to know each other. Suddenly, your heart starts pounding for another reason when you miss your period. Could you be unexpectedly pregnant in a new relationship? How do you tell your partner? What does a pregnancy decision mean for your future together?
The possibility of an unexpected pregnancy can be challenging for any relationship—especially a new one. Get the answers you need to move forward at Avenue Women's Center. We offer free, medical-grade pregnancy tests that are accurate just 10 days after possible conception to confirm your pregnancy . We also provide pregnancy options consultations where you can talk through your next steps with abortion, adoption, or parenting. Walk-in to any of our five DuPage County locations, or contact us to set up an appointment today!
Unexpectedly Pregnant in a New Relationship
Things can heat up quickly when attraction draws you to someone. Sex can often come into play as your relationship buds and blossoms, sometimes before you start thinking long-term. You might've been careful and used contraception every time you had sex. But now you're wondering just how effective these efforts really were when your period doesn't come. Or maybe it was that one time you got carried away and weren't so careful? Regardless of how or when it happened, a home pregnancy test proves your suspicion right with a positive result. Now what?
Telling Your New Partner You're Pregnant
It's not as though pregnancy is some casual topic you can work into a conversation. It is important news, and an equally important decision. How do you tell your new partner you're pregnant?
Prepare ahead. Before you tell him, have you first thought about what pregnancy options feel best to you? Are you hoping to continue the pregnancy? Are you leaning towards an abortion? What if you're uncertain? You don't have to figure it all out and make a decision before telling him. You also don't have to let his opinion influence your decision. Research information and resources about each of your options . Gather more details as you weigh your options to have an informed conversation about your possible next steps.
Be open and honest. It might be difficult for him to hear the options you're considering, but be truthful about your feelings and thoughts with this pregnancy. You're just developing a relationship, and part of that process includes building trust. Sharing your pregnancy news honestly could open a discussion about ways to move forward together—whether it's after an abortion or continuing the pregnancy.
Tell him in person. It's best to deliver sensitive news in person. Pick a private and quiet setting for just the two of you to talk, free of distractions. You might be eager to tell him ahead of time, but resist that urge. Even texting or emailing something like, "We need to talk," or "I have something important to tell you," can be stress-inducing for both you and your partner. So much can be misinterpreted and misunderstood when we aren't physically there to hear a person's tone and delivery.
How Does a Pregnancy Decision Affect Your New Relationship?
Things were going great, but will they continue with unexpected pregnancy news? He might have a strong reaction to the news, just as you might've initially. Allow him to react authentically, but make sure you feel safe and secure in the process. You should never feel threatened in any relationship—new or not. Once the news sinks in and the initial shock fades, your next thought might be what this pregnancy means for your new relationship.
Take off the pressure to decide your relationship's fate right now. Your pregnancy decision should not rest upon the future of a new relationship. It's a decision that's ultimately up to you, and will affect you most—whether you're with your new partner long-term or not. Regardless of whatever happens in your new relationship, your pregnancy decision should be one you'll feel good about for you.
If you're unexpectedly pregnant, or think you might be, find helpful support at Avenue Women's Center. Our free pregnancy services include medical-grade tests with accurate results you can trust. We also offer each woman and her partner the opportunity to discuss their options in a private and nonjudgmental options consultation. Take the first steps of your pregnancy decision at an Avenue Women's Center nearest you! Call, text, chat, or email us today!
The information provided here is general in nature.  It is not a substitute for a consultation with a medical professional. Before any medical procedure, it is imperative that you discuss your personal medical history, risks, and concerns with your doctor. If you have questions during or after a procedure, your doctor should be immediately contacted. Avenue Women's Center is not an emergency center.  If you are experiencing severe symptoms, such as bleeding and/or pain, seek immediate medical attention.  Contact your physician, go to an emergency room, or call 911.