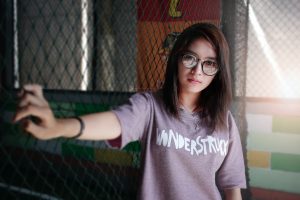 Whether a person is very young or well into her adult years, a disagreement with her parents over an unexpected pregnancy can trigger tension and frustration on all sides.  Maybe you've already taken the major step of sharing your pregnancy news with your family.  And, possibly to your surprise, your parents' reaction has included a small (or significant) element of excitement.  A part of you may feel relieved that their response has been somewhat "positive."  But perhaps you recognize that these dynamics could also create conflict and confusion, because it's clear that you and your parents are not on the same page.
It's 100% natural to feel scared and discouraged about an unexpected pregnancy.  Maybe you're miserable because you really don't want to become a parent… at least, not right now.  You may be facing financial challenges, relationship problems, or difficulties with your mental health.  You may be terrified that parenting would completely disrupt your lifestyle or future plans.  If your parents' desired outcome doesn't align with yours, this discrepancy may be causing deep sensations of loneliness.  And an unexpected pregnancy can feel inherently isolating to begin with.  Know that you don't have to face these circumstances on your own, even if it seems like you do.
Avenue Women's Center exists to support and empower persons who are coping with an unexpected pregnancy.  We've been engaging in this important work for over forty years, and we're as passionate as ever!  Our team strives to make a difference in women's lives by offering free early pregnancy services, accurate information, and comprehensive support, so they feel equipped to lean into a pregnancy outcome with confidence.
Learn more about Avenue!  Our no-cost services include medical-grade pregnancy tests, limited medical ultrasounds, options consultations, and more.
Family Dynamics and Decision-Making
If your parents are excited about your pregnancy, and you're miserable, there may be some complex family dynamics at play.  Perhaps the notion of becoming grandparents and introducing someone new into the family is driving their reaction.  After all, under different circumstances, a pregnancy can be a cause for celebration.  It's natural for the feedback a person receives from her family to have an effect on her decision-making process.  But maybe your parents' response is hurting you or beginning to influence your pregnancy journey in a way that feels unhealthy.  Just remember that a choice for abortion, adoption, or parenting belongs to you.  It's important to take ownership of your next steps.
Accessing the Information You Need to Make a Well-Rounded Decision
At Avenue, we equip women to make pregnancy choices based on their strengths, values, instincts, and firmly held beliefs… not their fears (whether they're afraid of added financial pressures, of missing future opportunities, or of disappointing their parents).  We can help you lean into a well-grounded decision during this difficult season of life.  How?  By providing reliable information about:
Your pregnancy. Where is it located?  What are your chances of miscarriage?  How far along are you?  Finding the answers will allow you to continue this journey with an informed perspective.  Avenue offers limited medical ultrasounds to help you discover these answers at no cost, and to clarify which pregnancy options are available to you.
Your options. Any and every person facing an unexpected pregnancy has three options: abortion, adoption, and parenting.  Avenue provides accurate information on the risks and processes involved with each.  The decision is yours- needless to say.  We're here to listen, inform, and support.  We find that women who understand all the paths available to them are better equipped to make a well-considered pregnancy decision when the time is right.
Your available resources. There may be practical resources available in your community to help you thrive.  These may be useful regardless of your pregnancy decision.  But some of them may empower you to embrace the pregnancy choice that you determine to be best.
It can be really hard to cope with your parents' hopes and expectations when you're just not in the same place.  Your family may or may not realize where you stand regarding this unexpected pregnancy.  They may or may not know how their response has impacted you.  Maybe it's time to have an honest, respectful conversation with your parents about your present situation and how it makes you feel.  In the meantime, our compassionate, expert staff at Avenue can help you access the information and support you need to move forward one step at a time.
Schedule an appointment today at one of our six limited medical clinics in Chicagoland, Illinois!
The information provided here is general in nature.  It is not a substitute for a consultation with a medical professional. Before any medical procedure, it is imperative that you discuss your personal medical history, risks, and concerns with your doctor. If you have questions during or after a procedure, your doctor should be immediately contacted. Avenue Women's Center is not an emergency center.  If you are experiencing severe symptoms, such as bleeding and/or pain, seek immediate medical attention.  Contact your physician, go to an emergency room, or call 911.