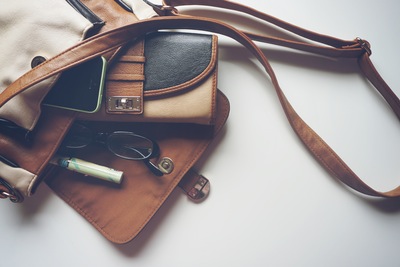 An abortion is not inexpensive, and if you're thinking about abortion for yourself or someone you know, the cost of the procedure is likely one of your many considerations. Perhaps you've heard the cost of the abortion pill is less than the cost of a surgical abortion, and you're wondering if that's true. We hope this article is helpful to you as you begin to weigh your options.
Avenue Women's Center has been operating in Chicagoland for over 35 years to assist women facing unintended pregnancy. We are prepared to help you with many pregnancy-related questions. Please contact us by call, text, email or chat to discuss your situation. We are here to serve you.
There are a number of variables with regard to the cost of abortion in general, and with the cost of the abortion pill specifically. In general, a medication abortion utilizing the abortion pill frequently does cost less than a surgical abortion. According to one nationwide source, medication abortion costs anywhere from $300 to $800, depending on how far along your pregnancy is and what provider you go to. A first trimester (up to 13 weeks) surgical abortion may cost around $450. A second trimester surgical procedure may be expected to cost around $1,500.
The cost of the abortion pill can also vary depending on whether you go to an abortion clinic or to a doctor's office or hospital, which are usually more expensive. Where you live can also have an impact on the cost. Abortions in the Midwest, either medication or surgical, are said to cost less than in other areas of the country.
It's important to know that the abortion pill is only approved for use through the first 10 weeks of pregnancy (calculated from the first day of your last menstrual period). Because of this FDA limitation, it is necessary to have an accurate dating of the pregnancy. An ultrasound is required for this determination. For some abortion providers, the cost of the ultrasound, along with one or more office visits required for a medication abortion, is an additional charge; this is a specific question you will want to address.
A limited medical ultrasound is one of the services Avenue Women's Center may be able to provide for you free of charge.
When researching the cost of the abortion pill, be aware that if there are complications after a medication abortion, (for example, if the contents of the uterus are not completely expelled), a surgical procedure may be required to complete the process. This could also result in additional expense.
We understand – What seems like a simple question about the cost of the abortion pill may actually be more complicated than you would realize. And, price is only one of the questions you are processing. We hope you will call us for assistance in processing through all of your specific pregnancy and abortion questions. Your questions are our concern as well, and we are here to support you.
Our Avenue Women's Center clinics are located in DuPage County – in Elmhurst, Glen Ellyn / Lombard, Naperville, West Chicago, and Wood Dale, Illinois. Our staff is committed to provide you with reliable, respectful support. We hope you will contact us today. It is our privilege to serve you.

Source 2

The information provided here is general in nature.  It is not a substitute for a consultation with a medical professional. Before any medical procedure, it is imperative that you discuss your personal medical history, risks, and concerns with your doctor. If you have questions during or after a procedure, your doctor should be immediately contacted. Avenue Women's Center is not an emergency center.  If you are experiencing severe symptoms, such as bleeding and/or pain, seek immediate medical attention.  Contact your physician, go to an emergency room, or call 911.