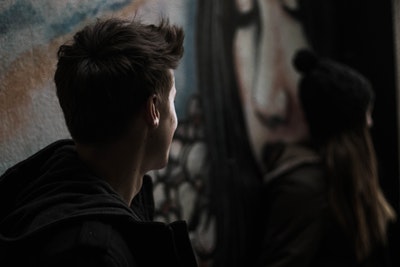 Opposites can attract, but they can also divide. In a relationship, differences can often be both intriguing and divisive. Sometimes we find our partner's contrasting thoughts interesting, while other times a difference of opinion might escalate into a disagreement. When the latter happens, it can be difficult to know how to move forward, especially when it comes to an important decision. What if the decision is in regards to an unexpected pregnancy? What do you do if your partner wants an abortion, but you don't?
Everyone experiences pregnancy differently, and it can be challenging to find a balance in your decision. Take your first steps at Avenue Women's Center. We've served women for nearly 40 years, and we offer free and confidential options consultations at each of our five center locations in DuPage County. We provide a nonjudgmental and private atmosphere to address your unique concerns and learn accurate information about your options, including abortion. Contact us today for a free appointment in Elmhurst, Glen Ellyn / Lombard, Naperville, West Chicago, or Wood Dale, Illinois!
My partner wants an abortion, but I don't …
An unexpected pregnancy can be challenging with any relationship, whether it's in the early stages or a long-term commitment. A variety of personal reasons might have you considering abortion, but your partner might think differently. He might be leaning towards parenting or adoption, while you aren't sure how you feel about these options at this point in life. On the other hand, you might want to continue the pregnancy, but he is thinking about abortion. You and your partner are in a swirl of different perspectives, priorities, thoughts, feelings, or even religious beliefs. Whatever the circumstances, you have different thoughts and feelings from your partner. This can strain not only your relationship, but also your decision. Conflicting opinions about your pregnancy options can cause tension, stress, and anxiety, possibly making a tough situation even tougher to handle. Unlike other squabbles or disagreements, this time you have an important decision to face—one that can have lasting effects no matter which option you're considering.
Making a pregnancy decision when you don't agree …
When your partner wants an abortion but you don't, it can feel like you're stuck at a standstill. However, you don't have to agree with each other to find common ground. You might have two very different ways of thinking about abortion, but ultimately you both want what's best going forward. Continuing the pregnancy seems best to you, but your partner sees things differently and feels like abortion is the strongest option. Women can often feel pressured by their partner to choose one option over the other, even when they aren't entirely sure about what they want themselves. It can feel like the relationship will fall apart if they make a decision their partner doesn't agree with. How do you offer your insight and put aside your differences without adding pressure in a pregnancy decision?
Acceptance. Accepting each other's differences is a sign of a healthy relationship. You can understand another person's side of things without agreeing with them. They have their own reasons and thoughts for considering abortion, and it's important to listen without judgment as they explain.
Respect. Things can get heated and emotions might run high if your partner wants an abortion but you don't. Your voices raise, and you start saying hurtful things to each other out of frustration, fear, pain, or anger. If this happens, take a breather from the conversation. You won't come together when you're ripping each other apart. Revisit things when you're both calmer and able to speak with respect and compassion. A solid relationship is built on respect and trust that the other person doesn't want to hurt you, even if they have strong feelings that are different from yours.
Support. No couple agrees on everything, and it's completely normal to have differences. You can disagree with your partner's consideration of abortion and still support them. However, a pregnancy decision is ultimately the woman's to make, and will affect her most directly. One way to offer insight is by learning the facts about each pregnancy option in order to make an informed decision you'll feel confident about making. Learn more about the potential physical and emotional side effects of abortion, as well as the varying types of procedures. Research resources in your community to find different supportive avenues in parenting. Look up local adoption agencies to find out what the options might be in your area.
No one should feel pressured to make a pregnancy decision they aren't comfortable with. If you're pregnant and your partner wants an abortion but you don't, find compassionate support at Avenue Women's Center. We care about being a safe, secure, confidential, and private space for women to come and address their individualized pregnancy decision concerns. Every woman facing an unexpected pregnancy should have the opportunity to make an informed decision they feel good about. We offer free consultations to gain information about all of your options, including abortion. Call, text, chat, or email us today to learn more about how we can help you take the next steps forward in your decision.
The information provided here is general in nature.  It is not a substitute for a consultation with a medical professional. Before any medical procedure, it is imperative that you discuss your personal medical history, risks, and concerns with your doctor. If you have questions during or after a procedure, your doctor should be immediately contacted. Avenue Women's Center is not an emergency center.  If you are experiencing severe symptoms, such as bleeding and/or pain, seek immediate medical attention.  Contact your physician, go to an emergency room, or call 911.