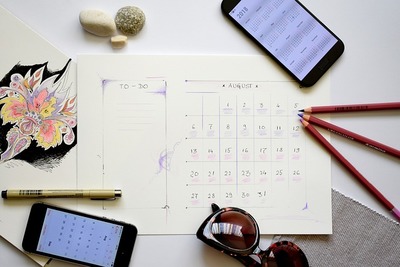 How many weeks are you into your pregnancy? It is helpful information to know, regardless of the pregnancy options you may be considering. Information such as what types of abortion you qualify for and when to schedule prenatal care are determined by your gestation age. Find out why it's important to determine how far along you are, and how it impacts each pregnancy option.
Avenue Women's Center assists women facing unexpected pregnancy in the Chicagoland area. We provide helpful services that give you the information you need to take the next step in your pregnancy decision. Confirm your pregnancy with a free medical-grade pregnancy test, accurate just 10 days after possible conception. Have a limited ultrasound at one of our six locations to find out how many weeks into the pregnancy you are, as well as your risk of miscarriage or ectopic pregnancy. Call, chat, email, or text today for more information!
Weeks of Pregnancy: How to Determine Gestation Age
Often pregnancies are dated by the first day of your last menstrual period (LMP). This give you an estimate of how far along you might be. You can measure this timeframe by counting the weeks on a traditional calendar, or by utilizing an online calculator, such as the one here.
Although it's helpful to have an estimate based on your LMP, every woman's cycle is different. Such estimates are generally based on a traditional 28-day cycle. Also, factors such as irregular periods or varying possibilities for conception can complicate matters. Ultrasound is recommended for a more accurate measurement of your gestation age, or how many weeks into the pregnancy you are.
Weeks of Pregnancy: Why It's Important
For each pregnancy option, knowing how far along you are helps determine your next steps.
• Abortion: How many weeks into the pregnancy you are makes a difference regarding which abortion options may be available to you. The abortion pill is only offered up to 10 weeks after your LMP. Also, important information concerning the possibility of miscarriage or ectopic pregnancy can be gathered at 6 weeks after the LMP via ultrasound. This will determine if an abortion procedure is necessary or the appropriate next step medically. Finally, if you are further along in your pregnancy, it will be important to know the abortion laws for your state and at how many weeks can you have an abortion legally.
• Parenting: When considering the option of parenting, it will be important to know at what week into the pregnancy you should schedule your first prenatal appointment. Typically, this occurs around 8 weeks following the LMP. You may also be interested in finding out the gender around weeks 18–20. Finally, you will want to start making plans for delivery in preparation for the end of your pregnancy at 40 weeks.
• Adoption: In exploring the option of forming an adoption plan, you will want to leave plenty of time in your pregnancy to contact adoption agencies or attorneys. This will allow you to gather more information before finalizing your plan. Also, selecting an adoptive family earlier in the pregnancy allows for any questions or concerns to be addressed well in advance of the plan being finalized. Lastly, it will be important to find out your state's laws regarding any requirements involved in the process and when the adoption plan is legally complete.
It's important to learn more about how many weeks into the pregnancy you are. Find out more information today at Avenue Women's Center. Our free limited ultrasounds will provide information regarding how far along you are, as well as the viability of the pregnancy (whether the pregnancy is likely to continue on its own.) Our expert staff will provide further information on all of your options, while addressing any questions or concerns you may have in a free pregnancy consultation. Contact us today for information on setting up an appointment at our locations in Darien, Elmhurst, Glen Ellyn / Lombard, Naperville, West Chicago, or Wood Dale, Illinois.
---
References:
U.S. Food & Drug Administration (FDA). (2018, February). Mifeprex (mifepristone) Information. Retrieved from: https://www.fda.gov/drugs/postmarket-drug-safety-information-patients-and-providers/mifeprex-mifepristone-information.
The American College of Obstetricians and Gynecologists (ACOG). (2015, May). Early Pregnancy Loss. Retrieved from: https://www.acog.org/Clinical-Guidance-and-Publications/Practice-Bulletins/Committee-on-Practice-Bulletins-Gynecology/Early-Pregnancy-Loss?IsMobileSet=false.
American Pregnancy Association. (2016, September). First Prenatal Visit. Retrieved from: https://americanpregnancy.org/planning/first-prenatal-visit/.
American Pregnancy Association. (2017, November). Ultrasound. Retrieved from: https://americanpregnancy.org/prenatal-testing/ultrasound/.
The information provided here is general in nature.  It is not a substitute for a consultation with a medical professional. Before any medical procedure, it is imperative that you discuss your personal medical history, risks, and concerns with your doctor. If you have questions during or after a procedure, your doctor should be immediately contacted. Avenue Women's Center is not an emergency center.  If you are experiencing severe symptoms, such as bleeding and/or pain, seek immediate medical attention.  Contact your physician, go to an emergency room, or call 911.