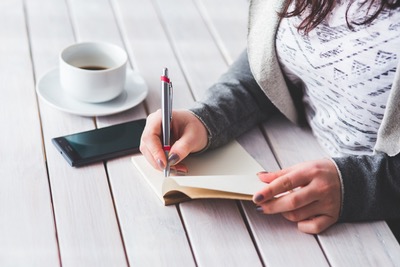 If you are moving towards your first abortion, you may be feeling overwhelmed with all the information and new language that is coming at you. Facing an unplanned pregnancy and needing to determine your next steps are challenging enough. Add to that the questions you have about the vocabulary and new words you're not familiar with, and it's understandable if you are feeling at a loss and trying to figure out where to turn.
Avenue Women's Center can help you with these first steps, and we are prepared to walk alongside you throughout this part of your journey. If you have questions about pregnancy and abortion information, or if you would like to schedule a private consultation, please contact us.
Among the new words you may be hearing for the first time is "laminaria."
What are laminaria?
Simply defined, laminaria are slender rods, about the size of a matchstick, made of natural or synthetic material that expand when they absorb water. When placed in the cervix, they absorb moisture and swell, gradually dilating the cervix. Natural laminaria are made from a special, sterile, seaweed material. There are also commercial synthetic sticks that work the same way.
When are laminaria used?
Laminaria may be used in different types of procedures. At times, they are used to help prepare the cervix for an induced labor. They may be used with a procedure called dilation and curettage (D & C). D & Cs remove tissue from inside the uterus – sometimes in the treatment of uterine conditions (such as heavy bleeding); sometimes to clear the uterine lining after a miscarriage or abortion. For surgical abortions (D & C in the first trimester; dilation and evacuation (D & E) abortion in the second trimester), the laminaria perform the same function – that of dilating the cervix for the procedure. This creates enough space for the surgical abortion to take place.
How does the laminaria process work for abortions?
Laminaria insertion is the beginning of the process for some surgical abortions. The cervix is dilated either at the time of the procedure or before the procedure. The determination of how many laminaria are used, and how long they must be in place before the procedure, depends on how far along the pregnancy is. For more advanced pregnancies, the laminaria may be inserted the day before the procedure and the patient returns the next day for the surgery. A strong thread may be attached to one end of the laminaria stick, with a collar to keep it from moving into the uterus. The doctor removes the laminaria before beginning the abortion procedure.
Does the laminaria insertion hurt? Is it dangerous?
Women are typically awake for the laminaria insertion. Some women experience cramping or spotting. They may ask their doctor about a pain-reliever they may use if needed for any discomfort. Laminaria have been in use for many years with low risks. One possible concern is infection. There may also be a risk of the laminaria dilators becoming trapped or fragmenting. Women are advised to ask their doctor about any concerns they may have, as well as any restrictions while the laminaria are in place.
What if a woman isn't able to keep her abortion appointment or changes her mind?
If the laminaria remain inside the cervix over 24 hours, the risk of infection is increased. If a woman is unable to keep her appointment for any reason, she should have the laminaria removed. This can be done by her doctor or at an emergency room.
What can Avenue Women's Center do to help you?
We don't want you to have to move forward when you're feeling overwhelmed, or before you're ready to take the next step. Besides needing to find out "What are laminaria?" you may have other questions. Our pregnancy consultants are compassionate and nonjudgmental. They will hear your questions and provide helpful information. Consultations are private, confidential, and available totally separate from whatever decision you end up making. And they are free, as are others of the services we offer.
Come. Learn. Your decisions must be your own; let them be well-informed. We're waiting to meet with you at one of our four Chicagoland area locations. Please contact us by call, text, email or chat. We hope to hear from you soon.
---
References:
American Congress of Obstetricians and Gynecologists. (2015, May). Induced Abortion. Retrieved from: http://www.acog.org/Patients/FAQs/Induced-Abortion
Mayo Clinic. Dilation and curettage (D&C). Retrieved from: http://www.mayoclinic.org/tests-procedures/dilation-and-curettage/details/how-you-prepare/ppc-20259386 – 41
Drugs.com. (2009). Laminaria. Retrieved from: https://www.drugs.com/npp/laminaria.html
Reviewed by Patricia Kuenzi, APN-CNP, MSN, ANP, PNP.
The information provided here is general in nature.  It is not a substitute for a consultation with a medical professional. Before any medical procedure, it is imperative that you discuss your personal medical history, risks, and concerns with your doctor. If you have questions during or after a procedure, your doctor should be immediately contacted. Avenue Women's Center is not an emergency center.  If you are experiencing severe symptoms, such as bleeding and/or pain, seek immediate medical attention.  Contact your physician, go to an emergency room, or call 911.