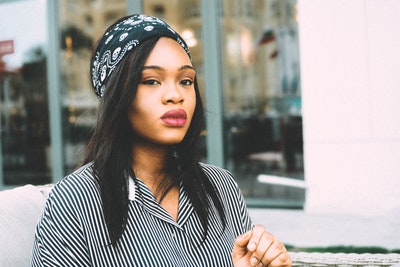 The emotions surrounding the news of an unexpected pregnancy may act as a powerful gust of wind that's attempting to throw you off balance. Perhaps you've thought about how some women in your situation have considered abortion, but factors such as cost, uncertainty, or other circumstances may have left you feeling tentative about this choice. While parenting and adoption exist as potential abortion alternatives, attempting to put these plans into action can feel overwhelming. Fortunately, if you're located in Darien or the surrounding suburbs, resources exist to serve as a foundation to aid against possible stressors.
Are you feeling anxious about making a pregnancy decision? Avenue Women's Center is here to help. Through our medical-grade pregnancy tests, we can confirm the pregnancy and provide you with free consultation. Our expert client advocates can meet with you to discuss abortion, or supply you with information about abortion alternatives if you're considering other options. Schedule an appointment for more information on abortion alternatives in Darien or at one of our other five locations—Elmhurst, Glen Ellyn / Lombard, Naperville, West Chicago, or Wood Dale, Illinois.
Facing Feelings When Considering Abortion or Abortion Alternatives
"Wait – this test can't be right."
"But I can't be pregnant!"
"What am I going to do?"
Some of these thoughts may circulate through your mind as the realization of this new life development sets in. It's normal to experience shock, anger, confusion, anxiousness, and fear – sometimes all at once. This is understandable, as an unexpected pregnancy may not have been a circumstance you imagined yourself facing, and you probably have a lot of thoughts racing through your head.
"My friend had an unexpected pregnancy and had an abortion. But what if I don't want one?"
"What options do I have?"
"Which choice is right for me?"
You may be experiencing a bit of emotional distress, but taking a moment to just breathe and remember not everything needs to be resolved at once can ease some of the tension. While it may be tempting to act on a choice immediately after you learn you're pregnant, it's not advisable to make a decision until you feel emotionally prepared. Throughout each of our six locations, including our newest center in Darien, our compassionate pregnancy experts can help you contemplate your unexpected pregnancy by supplying you with reliable information about each option, listening compassionately as you share your story with them.
Taking the time to speak with a pregnancy expert in Darien or any of our other Avenue locations can allow you to discuss your situation with an objective party who can offer advice as you contemplate how to move forward. Every woman's situation is different, as some women feel abortion is the right choice for them, while others lean towards parenting or adoption. Avenue's trained staff can discuss abortion procedures with you, but if you find yourself drawn to other pregnancy options, Avenue can provide you with information about abortion alternatives as well.
Choosing the pregnancy option that aligns with your desires for the future can be made easier after talking with a trained specialist who can support you as you make your decision. With their counsel, you may gain a better understanding of the responsibilities behind each option, and how you may want to move forward with your decision. Obtaining information about abortion alternatives can leave you wondering where to start, but the free consultation you can receive at Avenue can ease some of those anxieties by assisting with the research process of your decision.
Parenting as an Abortion Alternative:
Raising a child can involve a lot of financial responsibility, but you're not alone. You may be eligible for financial resources, and there are community programs to help ease women into the transition to parenthood. Pregnancy decision centers and local agencies can help connect you to resources or on-going support. If you live in the Darien area or surrounding suburbs and the cost of raising a child is serving as a barrier to this decision, you may want to consider voicing these concerns during a consultation at Avenue, as the center's caring staff will work with you to ease this burden.
Some additional questions to consider when looking into abortion alternatives such as parenting are: What is the relationship like with my partner? Will he be supportive of a parenting decision? How might my family or other trusted adults support me in this decision? Is there someone I can talk with to help me decide?
Adoption as an Abortion Alternative:
Adoption is available to you at no cost all throughout your unexpected pregnancy, and often some areas of financial support are available through adoption agencies or the adoptive family. Some women feel that making an adoption plan allows them to address some of the obstacles they may feel towards parenting, while avoiding some of the potential costs or risks that may come with abortion. That being said, despite the benefits of this option, it's still a major decision, and it's advisable that you undergo careful planning and research before you move forward with it.
Here are some helpful questions to consider when looking into adoption as an abortion alternative: What are the adoption agency options in my area? What are the laws in my state regarding adoption? Is a closed or open adoption right for me? What is my desired level of post-adoptive communication with my child? Inquiring about adoption will not commit you to this choice, but taking the time to discuss this option with a professional may offer a clearer perspective on it.
Moving Forward with a Decision
If you're looking into abortion or abortion alternatives in the Darien area, help is available to you. Throughout all of our locations, the staff at Avenue is interested in meeting with you to talk about potential unexpected pregnancy paths and offer you unlimited support. Through a confidential setting, we can assist with exploring all your pregnancy choices to see which one will suit you best.
Avenue Women's Center is here to help you feel confident about your pregnancy decision. Our free pregnancy consultations take place in a caring, nonjudgmental environment. A compassionate client advocate can answer any questions and listen to any concerns you may have about abortion or abortion alternatives. Contact us today for a free pregnancy consultation in Darien!
The information provided here is general in nature.  It is not a substitute for a consultation with a medical professional. Before any medical procedure, it is imperative that you discuss your personal medical history, risks, and concerns with your doctor. If you have questions during or after a procedure, your doctor should be immediately contacted. Avenue Women's Center is not an emergency center.  If you are experiencing severe symptoms, such as bleeding and/or pain, seek immediate medical attention.  Contact your physician, go to an emergency room, or call 911.