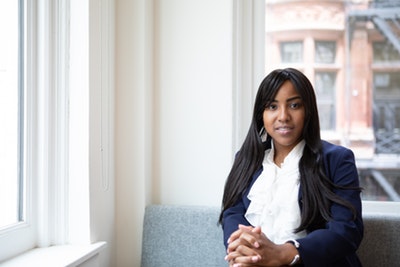 Feelings of anxiety are not abnormal when it comes to an unexpected pregnancy, and you may feel pressured to make a decision as soon as you find out you're pregnant. Taking the time to research and objectively consider all of your options can be beneficial. The compulsion to make a quick decision regarding your unexpected pregnancy is normal, but pausing to breathe and gather information about each of your pregnancy options can give you the power to make an informed choice.
Are you considering your options for an unexpected pregnancy? Avenue Women's Center understands each woman's situation is unique and we're here to offer information and support. Whether you're considering parenting, adoption, or abortion, our services are free and confidential. Reach out and make an appointment for a free pregnancy options consultation today!
Options for an Unexpected Pregnancy
Parenting: If you're facing an unexpected pregnancy and planning to continue the pregnancy, there are several factors worth considering. Although it may seem daunting now, what will this options look like in a year, 5 years, or 10 years? What is your financial situation and are there resources available in your surrounding community such as financial assistance, material goods programs, or parenting classes? It may also be helpful to consider what kind of support system you have available to you, such as family and friends who may be willing to support you in your parenting decision.
Abortion: If you are considering abortion as a pregnancy option, it is helpful to gather more information while in the early stages of pregnancy. What is the financial cost of an abortion, as well as any additional charges for services such as an ultrasound or any follow-up treatments? What is the clinic information? Is it licensed? Does an an experienced medical professional complete the procedure and inform you of any potential risks associated with the abortion? What are the potential emotional and/or physical risks involved? What is the typical recovery time? It may be helpful to obtain information about your abortion options so you can make an informed choice regarding your decision.
Adoption: In considering adoption as a pregnancy option, there are many different decisions you can make. An adoption specialist or local adoption agency may be able to assist with formulating an adoption plan. Typically, adoption agencies will not only allow you to select your child's adoptive parents, but you can continue to have a relationship with your child through an open adoption, if you so choose. Some adoption agencies may even cover pregnancy-related expenses for you, providing you with financial assistance and more.
Regardless of which option you are considering in an unexpected pregnancy, Avenue Women's Center is here to help. Our expert client advocates will meet with you for a free, nonjudgmental consultation to discuss your pregnancy and offer information and support on all of your pregnancy options. Contact us to schedule a free appointment today!
---
References:
American Adoptions. Parenting vs. Adoption. Retrieved from: https://www.americanadoptions.com/pregnant/parenting-vs-adoption
American Pregnancy Association. My Three Pregnancy Choices. https://americanpregnancy.org/unplanned-pregnancy/my-pregnancy-choices/
The information provided here is general in nature.  It is not a substitute for a consultation with a medical professional. Before any medical procedure, it is imperative that you discuss your personal medical history, risks, and concerns with your doctor. If you have questions during or after a procedure, your doctor should be immediately contacted. Avenue Women's Center is not an emergency center.  If you are experiencing severe symptoms, such as bleeding and/or pain, seek immediate medical attention.  Contact your physician, go to an emergency room, or call 911.