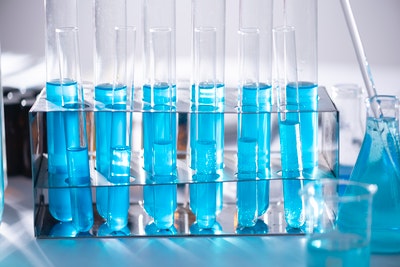 An unexpected pregnancy can be a life-changing event, but a cancer diagnosis can add a bit of an unanticipated challenge to an already stressful situation. If abnormal symptoms persist, and you've begun to worry it may be ovarian cancer, then you may need to talk to your healthcare provide to receive a proper diagnosis. The emotions related to the news of an unexpected pregnancy, combined with a cancer diagnosis, can make the situation seem overwhelming. There may be feelings of shock, fear, and maybe even sadness as you try to come to terms with these two pieces of surprising news. Remember you are not alone during this time, and it may be to your benefit to consult supportive resources.
A diagnosis of ovarian cancer during an unexpected pregnancy can seem devastating, and Avenue Women's Center is here to offer confidential care and support. Receive expert information regarding all of your pregnancy options, equipping you in your decision-making process. Our pregnancy consultants can meet with you for a private session at no cost, granting you a compassionate outlet to share your emotions in a nonjudgmental environment. Contact us today to receive free unexpected pregnancy help!
Understanding Ovarian Cancer
Ovarian cancer often begins in the ovaries, and your reproductive system has two located on each side of your uterus. On top of producing eggs, the ovaries produce estrogen and progesterone hormones. Typically, ovarian cancer cannot be detected until it has spread within the pelvis and abdomen, and if you have a family history of ovarian cancer, then this may have increased your likelihood of having it.
While ovarian tumors or cancerous growths are more easily detectable during pregnancy, research studies have yet to show that pregnancy increases your ovarian cancer risk. A suspicious growth may be detected during an ultrasound exam, and you may want to discuss potential treatment options with a doctor.
Ovarian Cancer Treatments During Pregnancy
Unilateral Salpingo-Oophorectomy:
If ovarian cancer is diagnosed before major metastasis (cancer cells breaking away from where they formed and growing into new tumors), an unilateral salpingo-oophorectomy may be performed. This generally involves the surgical removal of one ovary and one fallopian tube, preserving ovarian function.
Chemotherapy:
This form of cancer treatment is typically only performed during the second or third trimester of a pregnancy. In some cases, women have even postponed chemotherapy treatments until after the delivery. Studies suggest chemotherapy has an 83.3% chance of causing deformities or miscarriage during a pregnancy's first trimester. There are still concerns about the risks during the second and third trimester as well, as healthcare professionals are usually worried about its long-term effects. Due to concerns for the woman's health, you may need to postpone chemotherapy treatments until after birth.
Conservative Surgery:
Due to health risks, a medical expert may wait until you're a few weeks into your second trimester of pregnancy before conducting surgery on you. If surgery is done in the first trimester, then there is a risk of miscarriage. Conservative surgery generally involves the removal of the cancer and some tissue around it, but leaves behind the uterus with one or both healthy adnexa (parts adjoining an organ). So far, miscarriage complications have rarely resulted after a conservative surgery was done after the first trimester.
Full Debulking Surgery:
If the cancer has placed your life or the health of the pregnancy in danger, then a full debulking surgery (removing all visible tumors and problem areas) may have to be done. While it's possible this type of surgery can occur without disrupting the fetus, the more invasive the surgery, the more risks involved. If the ovarian cancer is not very advanced, then in order to preserve your health and the health of your pregnancy, then full debulking surgery may be postponed until after birth.
Ovarian Cancer and Your Decision
Depending on your individual medical plan, a diagnosis of ovarian cancer during pregnancy does not have to eliminate your pregnancy options. It's important to receive more information regarding abortion, adoption, and parenting and what each of those might look like within your personal context. Take time to discuss your decision with your doctor, spiritual advisor, partner, and/or a pregnancy expert.
If you are facing a potential cancer diagnosis and looking into your pregnancy options, Avenue Women's Center is here to help. We understand your need for support during this time. Our pregnancy consultants are here to offer information on your pregnancy options, while providing your with the care you need to take the next steps in your pregnancy decision. Reach out today to schedule your free appointment!
---
References:
American Pregnancy Association. Ovarian Cancer During Pregnancy. Retrieved from: https://americanpregnancy.org/pregnancy-complications/ovarian-cancer-pregnancy/
The American College of Obstetricians and Gynecologists. (2019, April). Ovarian Cancer. Retrieved from: https://www.acog.org/Patients/FAQs/Ovarian-Cancer?IsMobileSet=false#is
Reviewed by Patricia Kuenzi, APN-CNP, MSN, ANP, PNP.
The information provided here is general in nature.  It is not a substitute for a consultation with a medical professional. Before any medical procedure, it is imperative that you discuss your personal medical history, risks, and concerns with your doctor. If you have questions during or after a procedure, your doctor should be immediately contacted. Avenue Women's Center is not an emergency center.  If you are experiencing severe symptoms, such as bleeding and/or pain, seek immediate medical attention.  Contact your physician, go to an emergency room, or call 911.