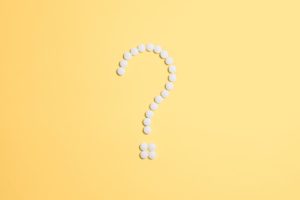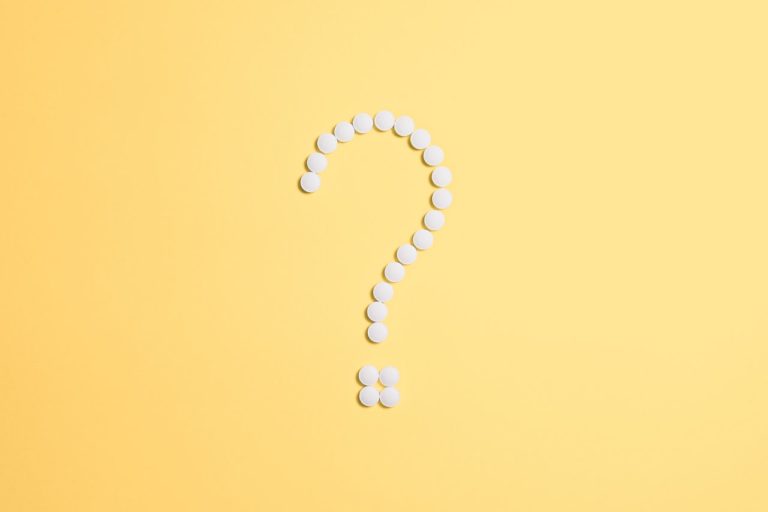 After taking precautions against pregnancy, you may be confused when you experience symptoms such as nausea or fatigue and wonder if there's a chance you could be unexpectedly pregnant. Or perhaps you're think about being intimate with your partner, and you're curious if some of the rumors you've heard about safe sex practices are true. Despite how often they may be repeated, some misconceptions exist about what constitutes effective pregnancy prevention, and it's important to try to be mindful of a few common myths when it comes to engaging in protected sex.
Do you suspect you may be pregnant after having what seemed like safe sex, or do you have questions about unexpected pregnancy prevention? Avenue Women's Center has been providing women with free pregnancy services and information at no cost since 1981. Our centers offer free, medical-grade pregnancy tests and consultation appointments to discuss your options. Our caring client advocates will provide you with relevant information, while addressing any questions or concerns you may have about pregnancy decision and prevention methods. Call, chat, email, or text for an appointment today in Darien, Elmhurst, Glen Ellyn / Lombard, Naperville, West Chicago, or Wood Dale, Illinois!
Unexpected Pregnancy Prevention Myths
I Can't Get Pregnant While On My Period:
While the chances of an unexpected pregnancy are lower on days where you're on your period, this doesn't mean it's impossible. Women are typically at their most fertile during ovulation, and the likelihood of becoming pregnant often rises and falls during this cycle. About 13 days after your period begins, there's usually a 9% chance of pregnancy occurring if you have sex on your period. This may seem low, but keep in mind this is not a 100% guarantee you will not become pregnant during your menstrual cycle.
I Can Prevent Pregnancy By Having Sex In a Certain Position:
The process of conception involves a man's sperm meeting with an egg that has been released from a woman's ovary. Once the two successfully meet, fertilization occurs. Some say the way you and your partner position yourself during sex will render it impossible for you to become pregnant. Related to this is the myth that arranging your body a certain way after intercourse will also serve as a form of protection against conception. However, no matter how you position yourself, if sperm has traveled through the uterus, an egg may still be fertilized, leading to pregnancy.
If I Use Birth Control, I Cannot Become Pregnant:
Birth control can serve as an effective pregnancy prevention method, however, the method that is 100% effective is abstaining from sexual activity altogether. An unexpected pregnancy may still occur even if you used condoms or took pills, and most birth control contains information about failure rates and perfect use. It should also be noted that if you're taking prescription birth control, this usually does not offer you protection against STDs or STIs. If you're looking to learn more about this practice of pregnancy prevention, then be sure to ask questions of a healthcare provider or a pregnancy consultant.
The Morning After Pill Will Keep Me From Becoming Pregnant:
Emergency contraception, such as Plan B, is often marketed as a way to prevent pregnancy if you had unprotected sex, or if your preferred method of birth control failed. There may even be weight limits, as women with a BMI over 25 may not be able to rely on the levonorgestrel often found in Plan B for pregnancy prevention. However, this form of birth control is not as effective as other forms of contraception, and for this reason, it's usually not intended for routine use. It also does not offer any protection from STDs. Some women may be ineligible for the morning after pill if they have allergies, or if they're taking certain medications that can decrease its effectiveness. Before you consider using the morning after pill, consider consulting a medical professional to clarify any confusion.
With so many different perceptions out there about what is the best way to practice safe sex, it may be a good idea to learn more about pregnancy prevention methods to separate fact from fiction. Since we live in an era where information is available by performing a quick internet search, the often unlimited access online means anyone can post information, regardless of its validity. To be certain you're receiving the right answers to your questions, it may be best to speak with a professional who is trained to provide clarification about pregnancy and proper forms of protection.
If you're looking to learn more about ways to practice safe sex or confirm an unexpected pregnancy, schedule a free consultation appointment at Avenue Women's Center. Our expert staff will address your concerns open and honestly, taking the time to understand you and your unique situation. Our medical-grade pregnancy tests are accurate just 10 days after conception and provide fast results you can trust. All of our services are completely confidential, and we will work with you to provide you with the best possible form of assistance. Contact us today to start speaking with one of our pregnancy consultants!
_______________
References:
Reviewed by Patricia Kuenzi, APN-CNP, MSN, ANP, PNP.
_______________
The information provided here is general in nature.  It is not a substitute for a consultation with a medical professional. Before any medical procedure, it is imperative that you discuss your personal medical history, risks, and concerns with your doctor. If you have questions during or after a procedure, your doctor should be immediately contacted. Avenue Women's Center is not an emergency center.  If you are experiencing severe symptoms, such as bleeding and/or pain, seek immediate medical attention.  Contact your physician, go to an emergency room, or call 911.