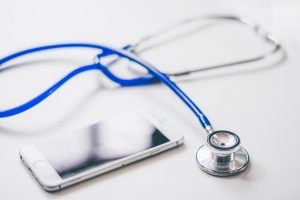 Learning about an unexpected pregnancy may have left you feeling stunned. You may be trying to figure out what your next move should be. If you've recently discovered that you're pregnant, assessing your health can be important. Understandably, you're probably worried about choosing from your list of options – abortion, adoption, and parenting. But gathering information typically comes first. It's recommended you learn more about the pregnancy's gestational age and your risk for complications. Before you make a choice, where can you go in or near Naperville for the help you need, including an ultrasound appointment?
Are you interested in an ultrasound exam in or around Naperville, Illinois? Figuring out your next steps after learning about an unexpected pregnancy can be challenging. Avenue Women's Center has been a trusted resource for women since 1981. We can schedule a time for you to meet with one of our expert pregnancy consultants. We'll supply you with accurate information about your options to help you feel confident in your choice. Our staff can answer any questions about your health and provide you with limited medical services, including an ultrasound appointment. We care deeply about making sure you access the care you need. That's why after meeting with you, we can also offer you referrals for further treatment.  
Contact us today to schedule an appointment at our Naperville center, or any of our other locations in Darien, Elmhurst, Glen Ellyn / Lombard, West Chicago, or Wood Dale, Illinois!  
Why Should I Have an Ultrasound Exam?
An ultrasound can provide you with valuable information about your pregnancy. The exam can be administered by a healthcare provider or a first-step options clinic in the Naperville area. An ultrasound can confirm that you're pregnant. But it can also give you reliable answers about the pregnancy's condition.
The ultrasound exam can tell you how far along you are. This information is usually relevant if you're still contemplating your options. Knowing your pregnancy's gestational age can help you move forward without confusion. Certain decisions may be dependent upon the stage of your pregnancy.
For example, a non-surgical abortion may not be available the further along you are. You may have to have a surgical abortion if the pregnancy is more advanced.
It's also important to know if your pregnancy is viable or not. Early complications may include miscarriage or an ectopic pregnancy. An ectopic pregnancy is when a fertilized egg implants outside of your uterus. It is unlikely to need to think about parenting, adoption, or abortion if the pregnancy is nonviable (not likely to continue on its own). Rather, it's recommended to seek medical attention as your next step.
Where Can I Be Counseled About My Options In or Around Naperville?  
It's beneficial to also seek support after gathering information about your overall condition. There's often a lot to process when faced with an unexpected pregnancy. Locating support through a non-judgmental environment can help you make a plan that will work for you.
A counselor, a healthcare provider, or a pregnancy consultant are a few resources you can talk to. These compassionate professionals can remove some of the pressures you might be facing. They can supply you with accurate information and work with you to find the options that best suit your needs.
Fortunately in Naperville, there is no shortage of resources when it comes to providing you with the care you need.
Scheduling an ultrasound exam is typically an important first step after learning about an unexpected pregnancy. Avenue Women's Center offers women the confidential care they need at no cost. Our Naperville office – as well as our centers in Darien, Elmhurst, Glen Ellyn / Lombard, West Chicago, and Wood Dale – offer free, limited ultrasound exams. We'll partner with you to make sure you have the information to make a choice you feel confident in. When you meet with us, you'll find a reliable partner in one of our caring pregnancy consultants.
Reach out today to arrange for an ultrasound and private consultation session!
_______________ 
References:
Reviewed by Patricia Kuenzi, APN-CNP, MSN, ANP, PNP.
The information provided here is general in nature.  It is not a substitute for a consultation with a medical professional. Before any medical procedure, it is imperative that you discuss your personal medical history, risks, and concerns with your doctor. If you have questions during or after a procedure, your doctor should be immediately contacted. Avenue Women's Center is not an emergency center.  If you are experiencing severe symptoms, such as bleeding and/or pain, seek immediate medical attention.  Contact your physician, go to an emergency room, or call 911.