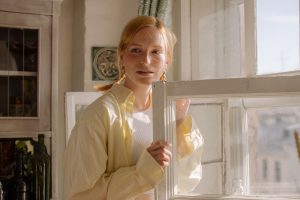 The term "incomplete abortion" generally means that the abortion procedure was conducted. However, not all the contents of the uterus were successfully removed. In most cases, the pregnancy was terminated but your health may still be at risk due to possible infection.
What Are the Symptoms of an Incomplete Abortion?
According to the World Health Organization (WHO), vaginal bleeding and abdominal pain are normal symptoms of incomplete abortion.  It's important to consult a medical professional right away if you're experiencing these symptoms.
How Likely is an Incomplete Abortion?
There are few studies to help predict the likelihood of an incomplete abortion. If your doctor suspects an incomplete abortion, treatment will likely consist of an ultrasound and surgical intervention or medication, as necessary, to help expel the remaining contents of the uterus.
What Are My Other Options? 
If you have not yet had an abortion, and are curious about other possible options, or at least learning more about the pregnancy process, we offer no-cost ultrasounds at our center.
Ultrasounds can help you know the age of your pregnancy, which will affect your eligibility for certain abortion procedures as well as alert you to the early risks of an ectopic pregnancy or miscarriage.
We also provide a pressure-free environment where you can ask questions, learn about options and resources available to you, and feel empowered to make the decision that is right for you.
Contact us today to make an appointment!
Reviewed by Patricia Kuenzi, APN-CNP, MSN, ANP, PNP.
The information provided here is general in nature.  It is not a substitute for a consultation with a medical professional. Before any medical procedure, it is imperative that you discuss your personal medical history, risks, and concerns with your doctor. If you have questions during or after a procedure, your doctor should be immediately contacted. Avenue Women's Center is not an emergency center.  If you are experiencing severe symptoms, such as bleeding and/or pain, seek immediate medical attention.  Contact your physician, go to an emergency room, or call 911.