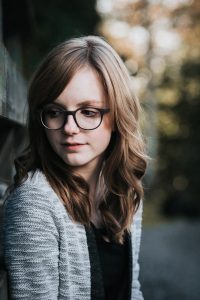 Abortion is a medical intervention that terminates a pregnancy, and it's associated with certain potential risks. One of these risks is infection. 
If you're facing an unexpected pregnancy and considering having an abortion, it's essential to know the warning signs. This can help you weigh the pros and cons so that you make the best decision for yourself. 
If you've already had an abortion and are experiencing any of the symptoms of an infection listed below, it's vital to seek medical care as soon as possible.
Infection Warning Signs
Different factors can lead to an infection after an abortion. If you have a medical abortion (also known as the "abortion pill"), a significant risk is an incomplete abortion. This is when parts of the pregnancy remain inside the uterus. If this happens, an infection can result. 
If you have a surgical abortion, this involves a medical instrument going through the cervix and into the uterus. This can potentially introduce bacteria into the uterus and cause an infection. 
Signs of infection or complications after either type of abortion include: 
Fever

Chills

Worsening and severe abdominal pain

Bleeding too much (more than one pad per hour)

Passing large blood clots
These are just some of the signs of infection or possible risks following abortion. If you've had an abortion and are experiencing any worrisome symptoms, seek medical care as soon as possible.
Next Steps
If you're still considering whether or not to have an abortion, getting an ultrasound is an important first step to take to safeguard your health. This simple scan will reveal key information that is important to know before moving forward with whatever decision you make. 
You're Not Alone
Whether you're still considering your options, or if you've undergone an abortion and are struggling emotionally, we're here for you. We understand what you're going through, and we offer free resources that can help you feel supported. Contact us today to schedule a confidential appointment in a caring, non-judgmental environment. 
Reviewed by Patricia Kuenzi, APN-CNP, MSN, ANP, PNP.
The information provided here is general in nature.  It is not a substitute for a consultation with a medical professional. Before any medical procedure, it is imperative that you discuss your personal medical history, risks, and concerns with your doctor. If you have questions during or after a procedure, your doctor should be immediately contacted. Avenue Women's Center is not an emergency center.  If you are experiencing severe symptoms, such as bleeding and/or pain, seek immediate medical attention.  Contact your physician, go to an emergency room, or call 911.